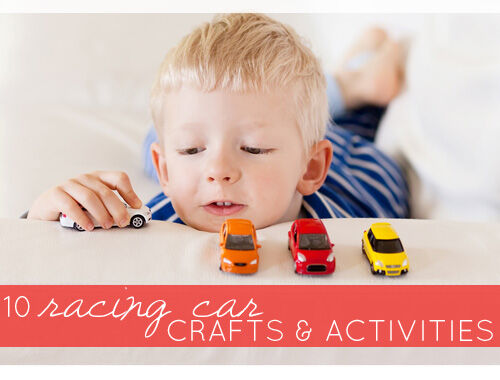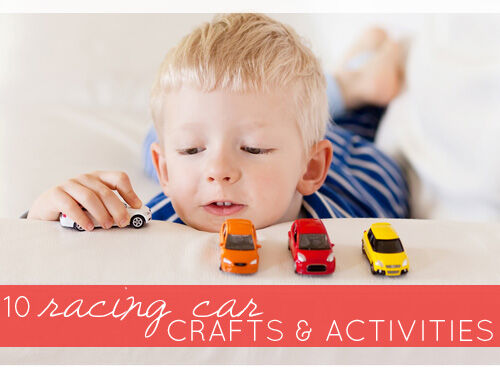 With the Formula 1 Australian Grand Prix about to hit the track, it's time to indulge the mini motor heads in your family! Here are our top ten fun racing car themed crafts and projects to satisfy every little kid's need for speed.
READ MORE:
• Plate it up: 15 craft projects to make with paper plates
• Take off! 7 paper aeroplane designs for flying fun
• Bubble wrap 9 1/2 ways
• 20 things to do with … toilet paper rolls
1. Cardboard tube F1 cars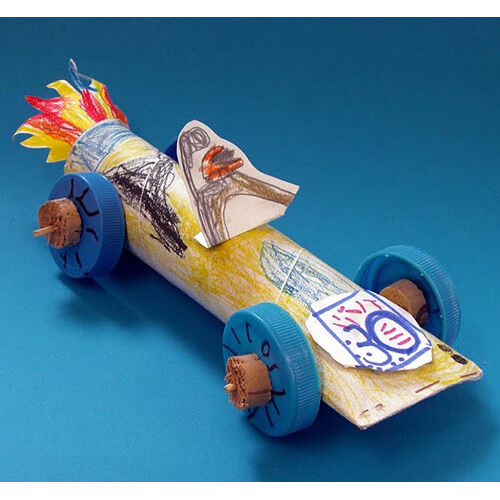 A cardboard tube stapled at one end suddenly takes the shape of a sleek Formula 1 car. Now add wheels, decorations, and don't forget the flames! See more at Fem Manuals
2. Washi tape road map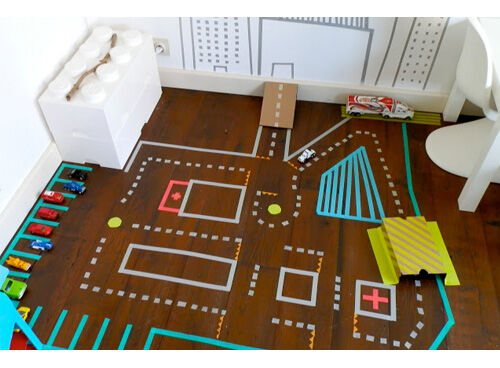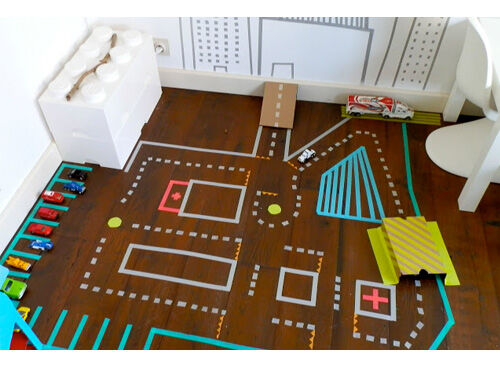 Use colourful washi tape on your walls and floor to create roads and cityscapes for toy cars to zoom around in. This is one is from Le Jardin de Juliette.
3. Pool noodle race track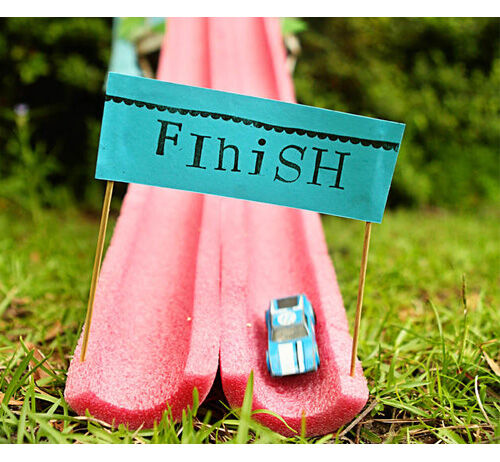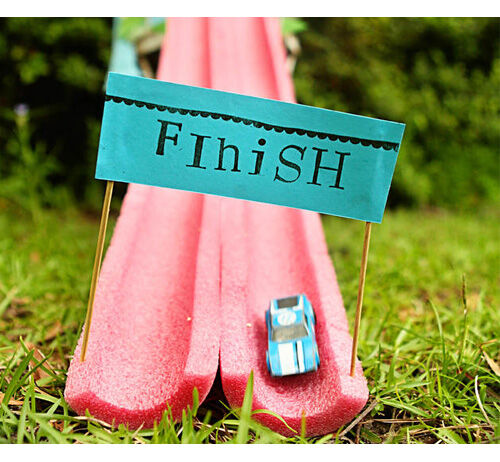 Create a fun race track by slicing a foam pool noodle in half. Place one end up high (balance it on a chair or table) and speed matchbox cars down the ramp to see who wins. Read more at Ramblings From Utopia.
4. Teddy bear race cars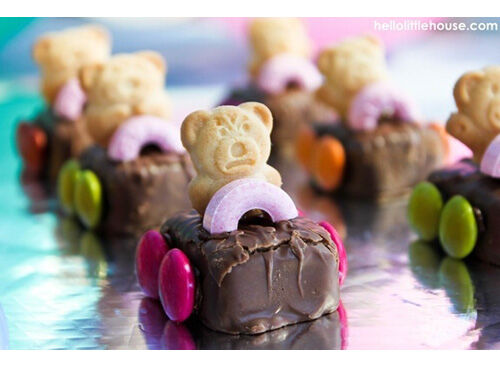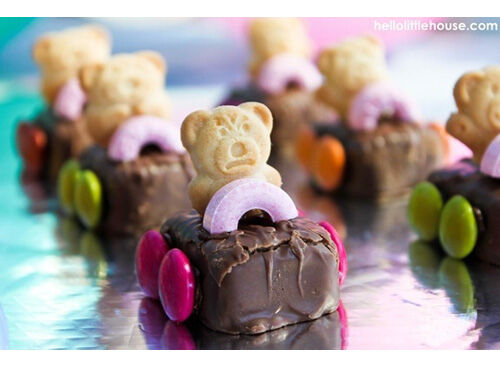 These no-cook treats are full of personality! Just take fun-size chocolate bars (or homemade brownies) and add smarties, tiny teddies and lifesavers. Get the instructions at Hello Little House.
5. Ride-on track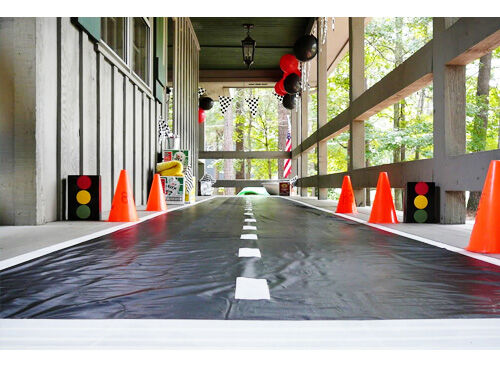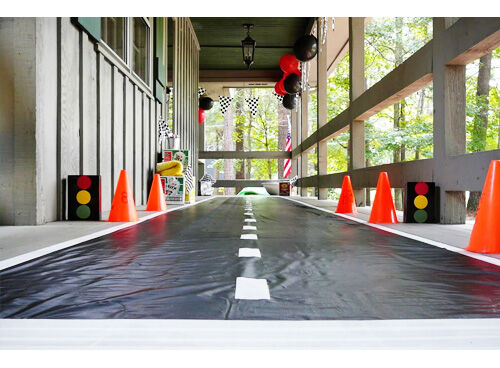 Grab a roll of black plastic wrap and some masking tape and set up your own ride-on race track in a hallway or on a deck. See more of this awesome race car themed birthday party at Jolly Mom.
6. Creative car storage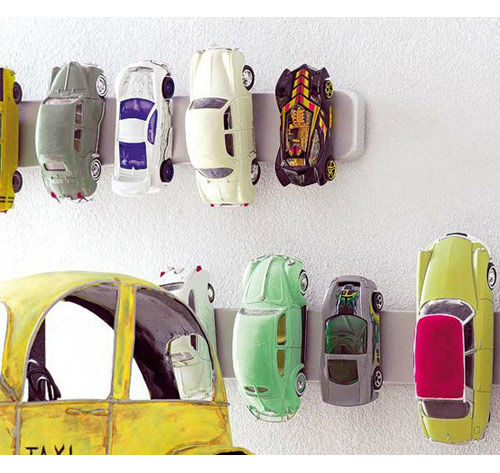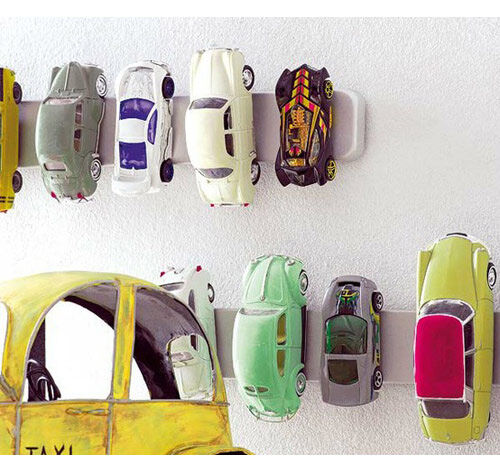 If your car lovers are constantly losing their treasured vehicles, try this vertical car park. Mount a magnetic knife holder on the wall and attach the cars – makes a cool wall display, too! Via Apartment Therapy.
7. Back yard car wash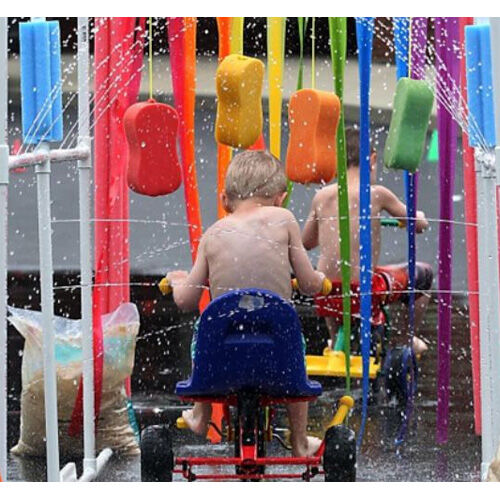 Race cars need a good clean to keep them in shiny, tip-top condition. Build your own ride-through 'car wash' with a sprinkler, some PVC pipes, coloured sponges, pool noodles and plastic door strips. Via Babble.
8. Toy car tunnel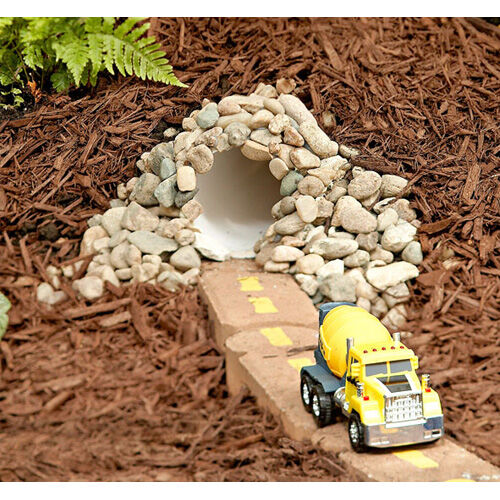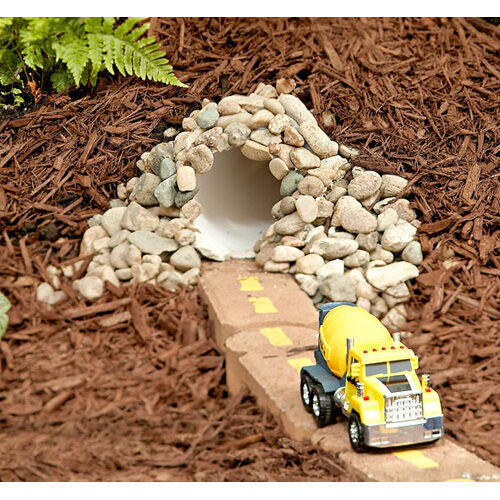 Bury a PVC pipe in the garden and add some chalk-marked paving stones to create a tunnel to zoom cars through. See the instructions at Lowe's.
9. Racing track t-shirt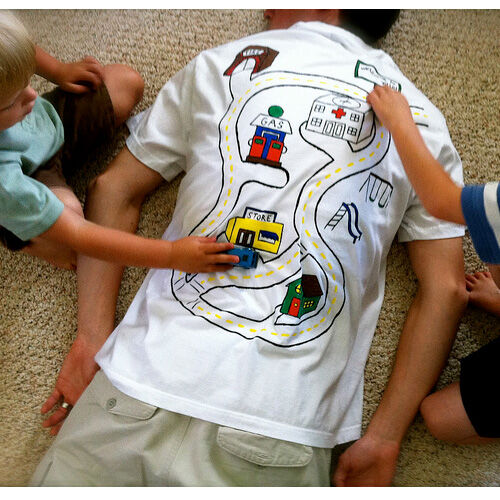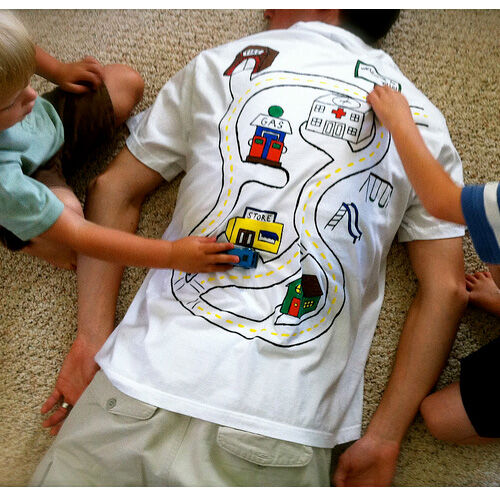 Dad gets a lie-down and a back massage, the kids get to race their cars all over Dad: win-win! Visit The Blue Basket to download the template and get instructions for making your own.
10. Creative cardboard cars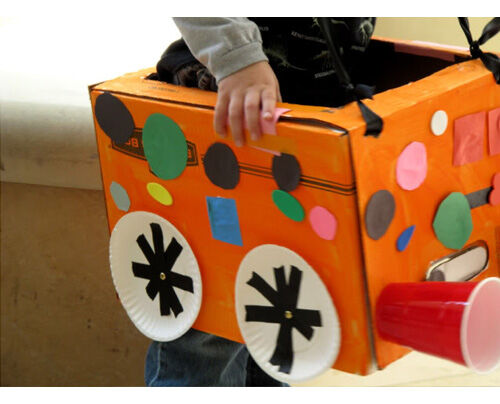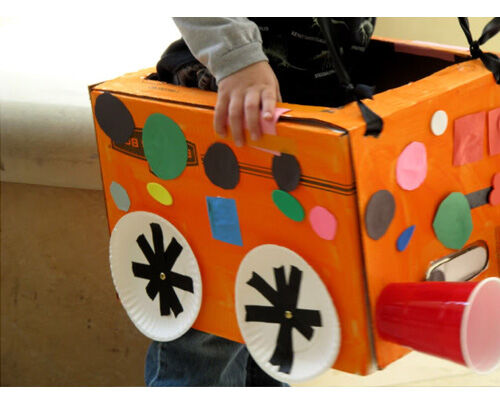 Recreate the colour and excitement of the race track by making and decorating your own cardboard box race cars. Get some inspiration from these cool vehicles at Laugh, Paint Create.