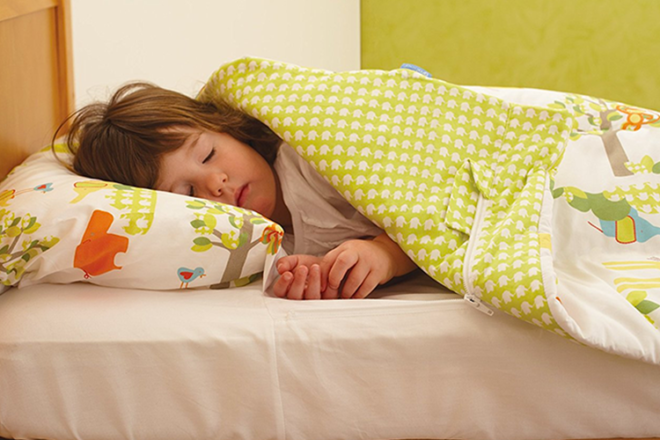 Things that go bump in the night … no, we're not talking about monsters, we mean your slumbering toddler falling out of bed with a thud!
If your big girl or boy is ready for the big bed transition, The Gro Company has a fantastic next step to take them there safely and securely. Gro-to-Bed is a bedlinen set with an integrated pillowcase and attached doona that zips on to the bottom sheet.
It provides a cosy sleeping bag feel for kids who have outgrown their Grobag but need a gentle transition to the strange new world of quilts and pillows. As well as keeping them covered up on cold nights, it stops kids falling out of bed and allows them to get used to the feel of their new sleep space.
Available from Gro Store ($69.95)