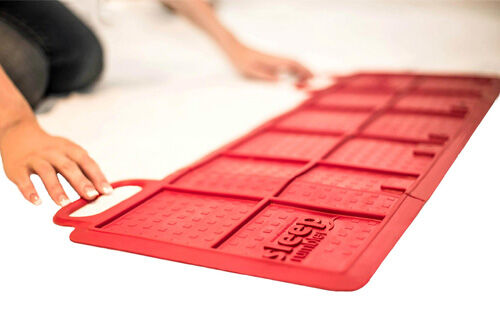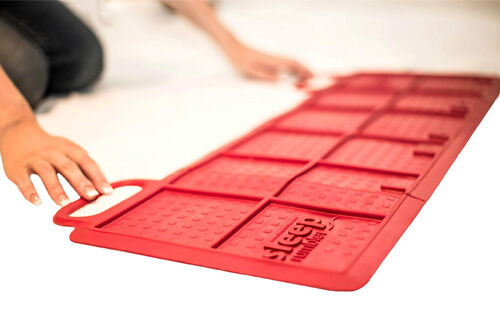 Every parent knows … once you find a settling technique that works for your baby, you'd better be prepared to keep doing it over and over again. Unfortunately, sometimes that means you get stuck in a pattern of patting, rocking, pacing the house or driving around the block at ungodly hours, which can be exhausting and impractical.
The Sleep Rumbler offers an alternative settling method that's easier on tired parents and can be used anywhere. Pop your baby in the pram and roll it over the Sleep Rumbler mat, which recreates the gentle bumping and rocking motion of the womb. The mat can be folded up and stowed in the bottom of your pram so you can take it with you and use it on the go, providing that all-important consistency that babies love.
No more pushing prams in bad weather, endless driving or aching arms. The Sleep Rumbler could be just the sanity-saver every new mum needs.
Available from Sleep Rumbler – $69