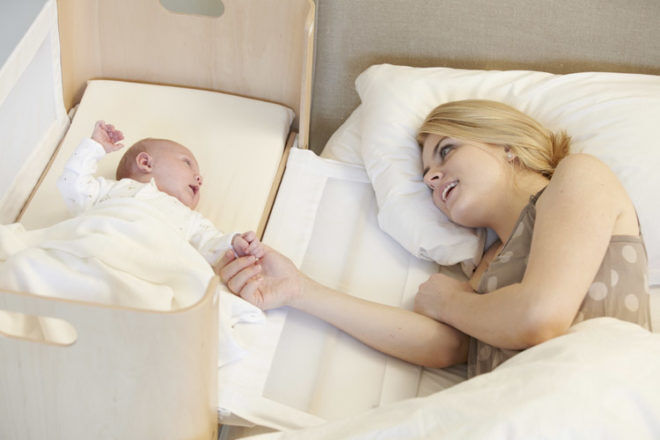 The secret to harmonious life with a baby is to be adaptable.
Sleep when you can, go with the flow, and follow your instincts. That's why the Bednest immediately jumps out as a fantastic product – because not only does it have stunning good looks, it gives you maximum options for keeping baby happy and getting some extra shut eye.
If you're keen to co-sleep but want to do it safely, this is a fabulous idea.
The Bednest adjusts to the correct height and then secures safely to the side of your bed. The bassinet's mesh sides can then be folded down so you have close contact and access to your baby.
Reach over to pat and settle, or breastfeed easily during the night. It's also great for mums recovering from a Caesarian.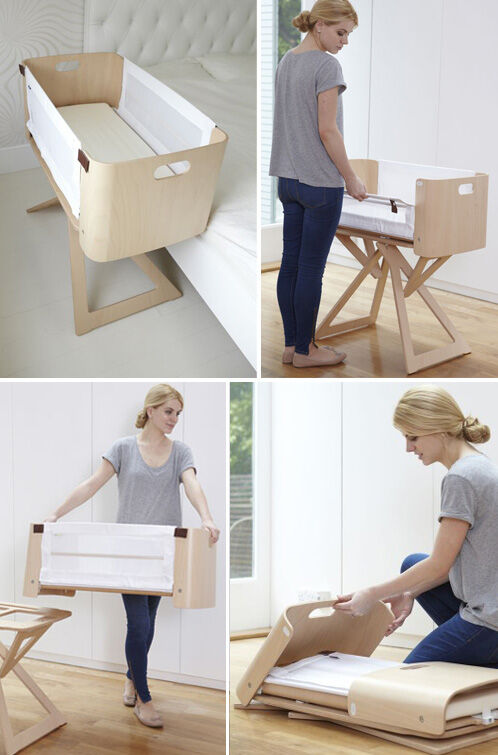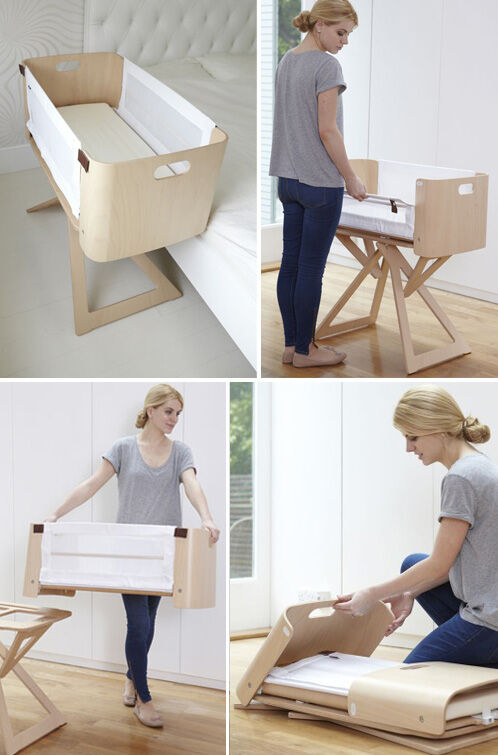 The Bednest can also be used as a bassinet on its own or tilted to help comfort refluxy babies. It even folds flat for storage and travel. This is a brilliant investment for the first six months that you'll be thankful for with each subsequent child.
Some images show the side of the Bednest bassinet half down. The correct setting for safe use is for the side to be completely up or completely down.
Available from Danish by Design – $499.95