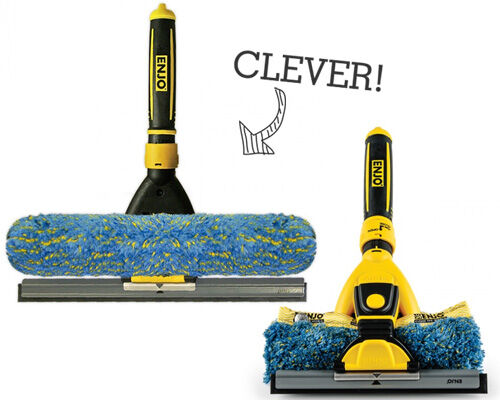 As winter bites we're spending more days rugged up indoors, staring out at grey skies … and noticing the sad state of our grimy windows! Luckily we've just been introduced to a fab way to clean windows without going chemical-crazy.
Using the natural cleaning power of microfiber and water, the ENJO Outdoor Window Cleaner is an easy-to-use tool that will save you both money and elbow grease. No suds, no streaks, no fuss – using only water, this gadget makes glass gleam and comes in two sizes for small panes and large windows. You can also add a telescopic handle to get to those high windows or even clean solar panels on your roof.
It's hard to believe that you can achieve such a great result without even a hint of cleaning fluid, but the proof is in the pudding.
Available from ENJO – priced from $109 for small or $119 for large