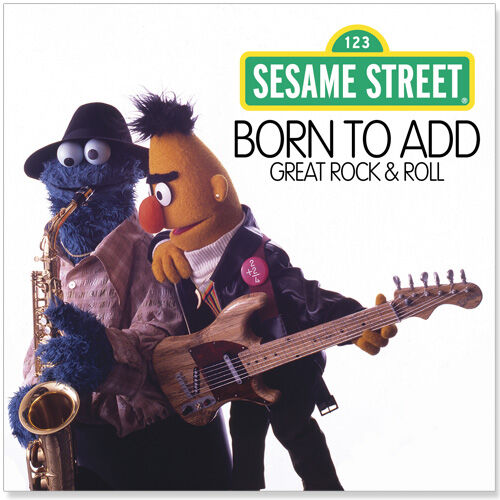 The Stones, Springsteen … Bert & Ernie.
Some of Sesame Street's most lovable characters have styled themselves as rock legends for their album, Born to Add (Great Rock & Roll) – a collection of educational songs parodying classic rock. Get ready to strut to "I Can't Get No Co-Operation" (by Mick Swagger and The Sesame Street Cobblestones) and "Barn in The USA" by Bruce Stringbean and S Street Band.
Also ready to rock your car tunes repertoire are 'Numbers' (featuring The Count, of course) and 'Sing The Alphabet', which follows Sesame Street's love affair with letters.
Avalable on iTunes – Born To Add / Numbers / Sing The Alphabet