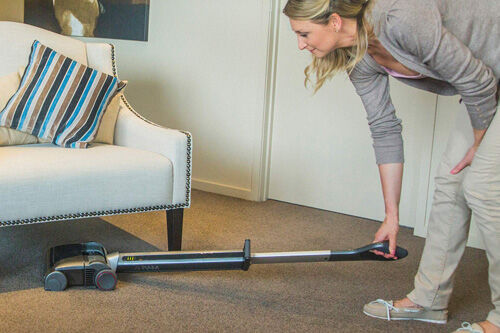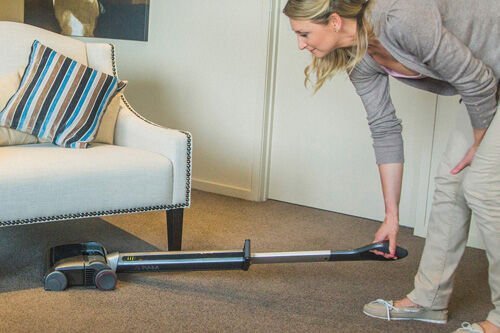 If you have a family, you've probably radically adjusted your idea of what a 'clean' floor is.
Most of us live in a perpetual state of crumb chaos because getting out the clunky old vacuum cleaner eight bajillion times a day just isn't practical. So we wait until the high-chair disaster zone mounts and you can no longer ignore the fact that the kids have been amusing themselves by rolling peas under the couch. Then we do a HUGE clean and wait for it to happen all over again.
But BISSELL has introduced a game changer: easier, more convenient and energy efficient vacuuming with BISSELL AirRAM ($399). The BISSELL AirRAM is cordless, so there's no plug or cord for kids to grab. It charges like a mobile phone, and has enough run-time to vacuum a large Australian home without needing a recharge, so it's perfect for zipping around the house and cleaning as you go. No mounting mess, just endlessly clean floors!
We've been giving this modern marvel a test run here at HQ, and we definitely agree with the rave reviews it's been receiving worldwide – including the prestigious UK Better Housekeeping Award.
"We love how easy the cordless BISSEL AirRAM is to use. At the end of each day all we have to do is give the office a quick whip around and then it's back in the cupboard ready to use next time." – Mum's Grapevine
Click here for stockists.
(This post is sponsored by BISSEL)