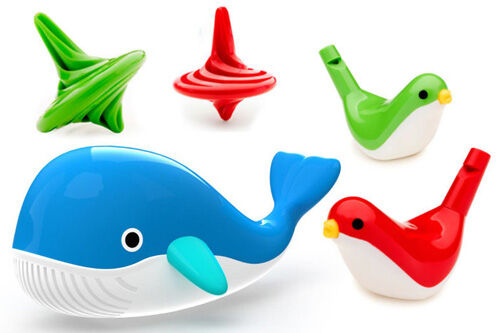 It seems it's all about the letter 'W' for Kid O right now: new whistles, wobblers and an adorable whale have joined their family of sleek and minimalist designer toys for kids. Oh and there are some new spinning tops, too. (Darn, there goes my W theme.) As always, we're fans of the unisex primary colours and stylish shapes of these hip NYC toys.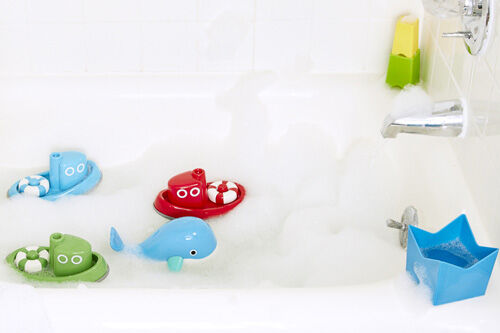 The Kid O Whale ($19.95) is a fun, floaty bath toy ready for undersea adventures with your Kid O tug boats.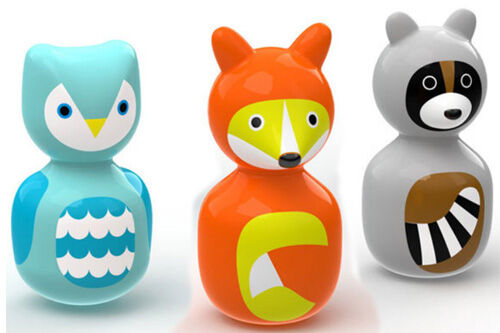 These wobbling forest animals ($14.95) have weighted bases, so they'll bob back upright when pushed, pulled and swatted. Great for hand-eye co-ordination.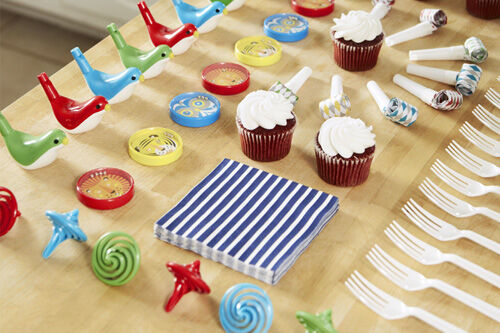 You could use these bird whistles ($6.95) and spinning tops ($3.95) as quality party favours that will be kept and played with long after the lollies have been devoured.