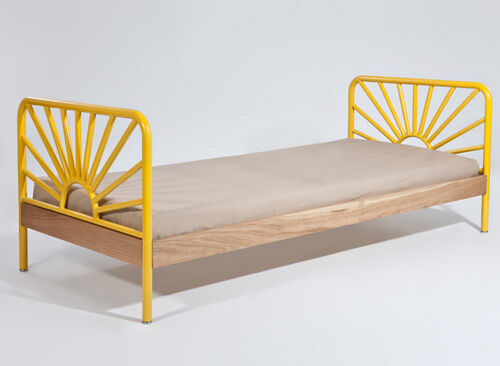 My furniture wishlist just got waaay longer with the discovery of Sand Furniture – a range of stunningly crafted kids' bedroom pieces with a strong and timeless design aesthetic.
Sand is the brainchild of Silvia Marlia, whose background as a Montessori educator informs her design choices. A folding wardrobe cabinet evokes the spirit of an old trunk, and is just the right height for kids to access. A nest of stacking trays becomes a 'toolbox' to store small toys and accessories. But for me, the crowning glory is the egg-yolk colour pop provided by the clean-lined 'sunrise' bed ($895) – a modern take on a traditional iron bed that I could happily wake up to every morning … if only it was for me, not the kids!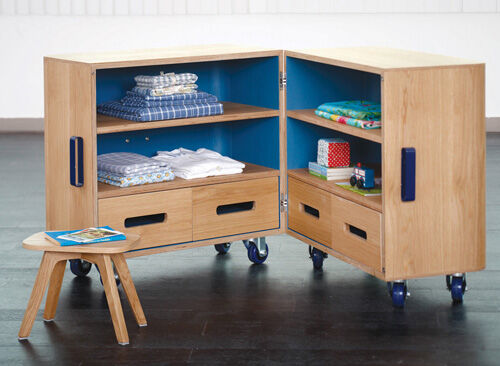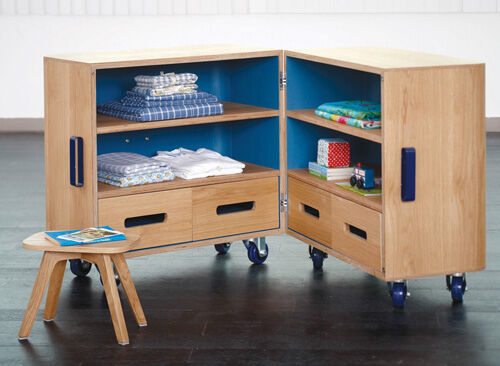 MM3 Low Rolling Cupboard ($1945). Cute take on the old travelers trunks.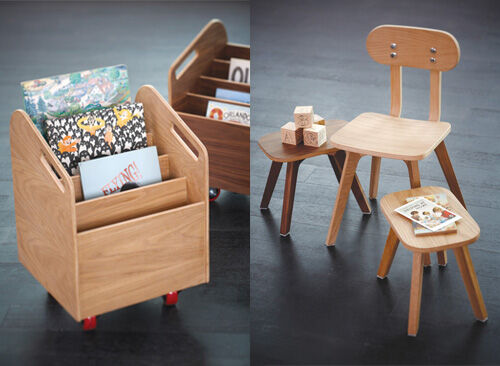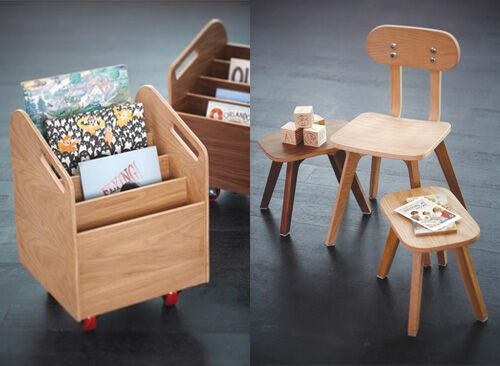 Books on Wheels ($495), Overall chairs and stool ($125). The classic library cart, but smaller.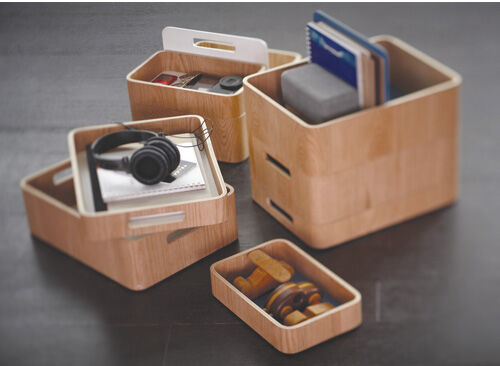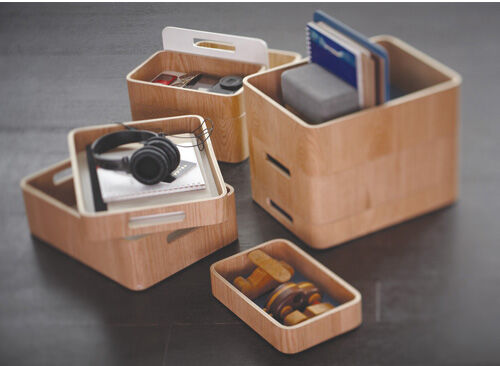 Tool Box ($196). Stacking storage trays into one handy tool box.