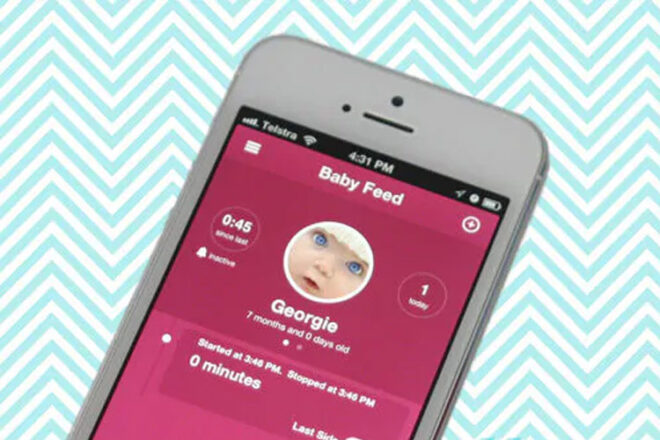 Breastfeeding goes hi-tech with these six savvy iPhone and iPad apps that will help you track feeds, express and store milk, check your medications and get support and advice.
1. iBaby Feed Timer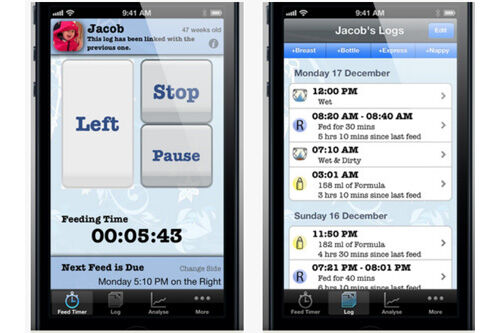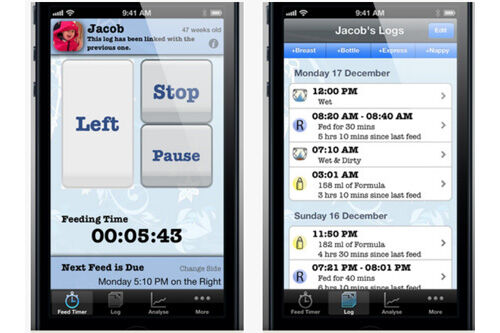 The iBaby Feed Timer ($2.99) times your feeds, reminds you which side to feed on next and even analyses your data: it spits out tables, graphs and averages so you can spot trends and see progress.
2. Breastfeeding Experience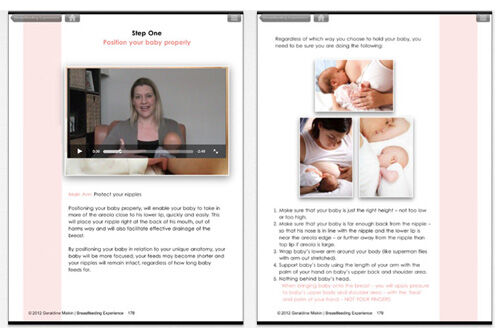 Breastfeeding Experience is an app developed by breastfeeding consultant Geraldine Miskin. It includes videos and advice on attachment, boosting supply and managing common problems. The app is free but some information will require an in-app purchase (from $2.99).
3. iBreastfeed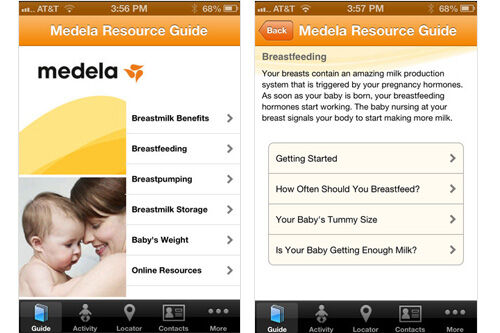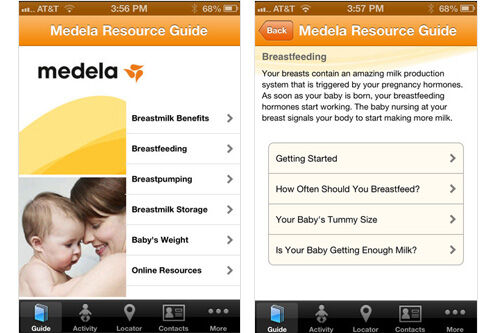 Developed by Medela, iBreastfeed (Free) contains a resource guide on feeding, pumping and breastmilk storage, as well as an activity log for playing, eating, sleeping and nappies.
4. LactMed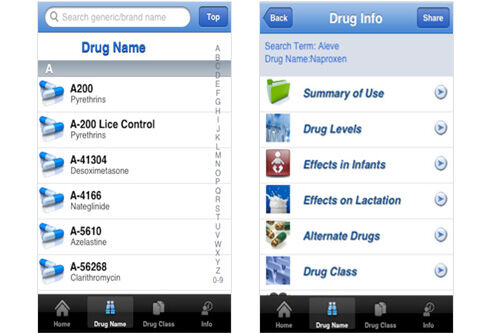 LactMed (Free) is a database of drugs and dietary supplements that may affect breastfeeding, along with suggested safer alternatives.
5. Milk Maid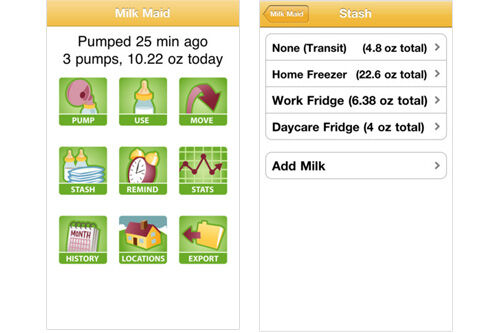 Milk Maid ($2.99) has been developed to help pumping mums track and store expressed milk. It keeps an inventory of fresh and frozen milk, records the bottles and bags used by your caregiver, sets expiration dates for stored milk, and can calculate how much milk you'll need to pump before time away from baby.
6. Baby Feed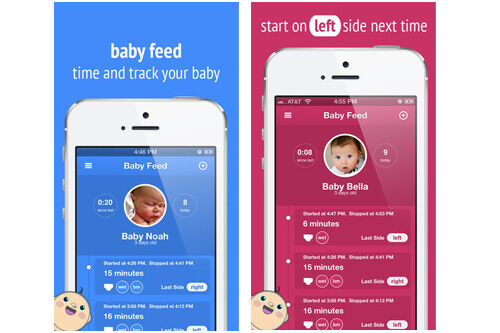 Baby Feed is a simple, free breastfeeding timer with a clean interface for tracking feeds and wet nappies – for when you just need the basics.