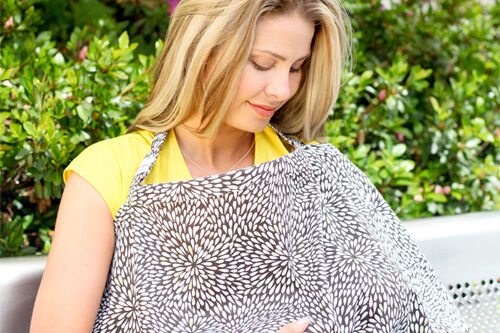 Every breastfeeding mama should feel comfortable feeding wherever and whenever she needs to. But sometimes you may want a little extra privacy when there's a fussy feeder involved.
We've found seven stylish nursing covers that look great and fit the bill for both mum and bub.
Updated: 29 August 2016
1. Bebe Au Lait nursing cover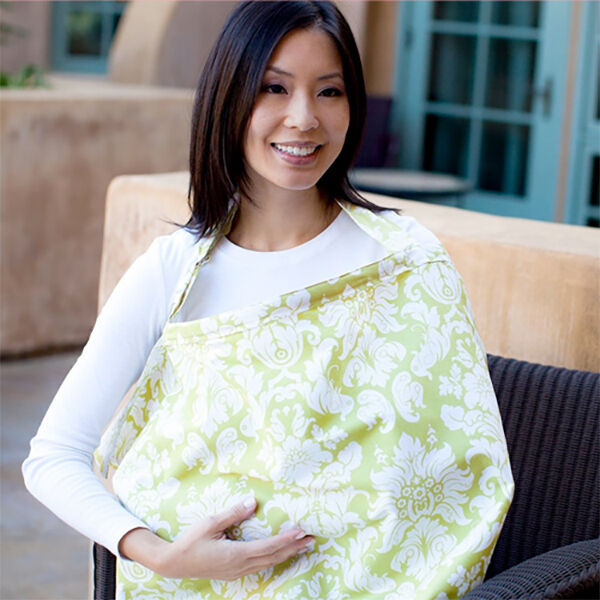 The Bebe Au Lait nursing covers ($59.00) come in a variety of pretty prints and have a rigid neckline to allow airflow and lots of eye contact with baby while feeding. The generous size means it can also be used as a pram sunshade or blanket for bub. It's also machine washable (yay!) and made from natural fibres.
2. Busy Spinning Thread poncho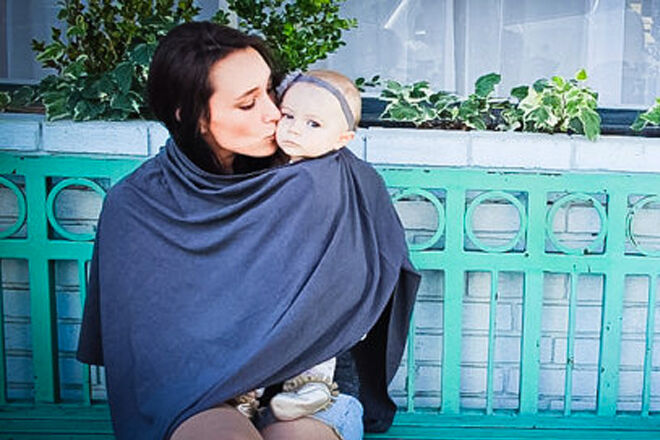 Busy Spinning Thread makes comfy, jersey nursing ponchos ($53) that can be rolled up to become an infinity scarf that you'll want to wear even beyond the breastfeeding years.
3. Kiss Kiss Hug Hug breastfeeding cover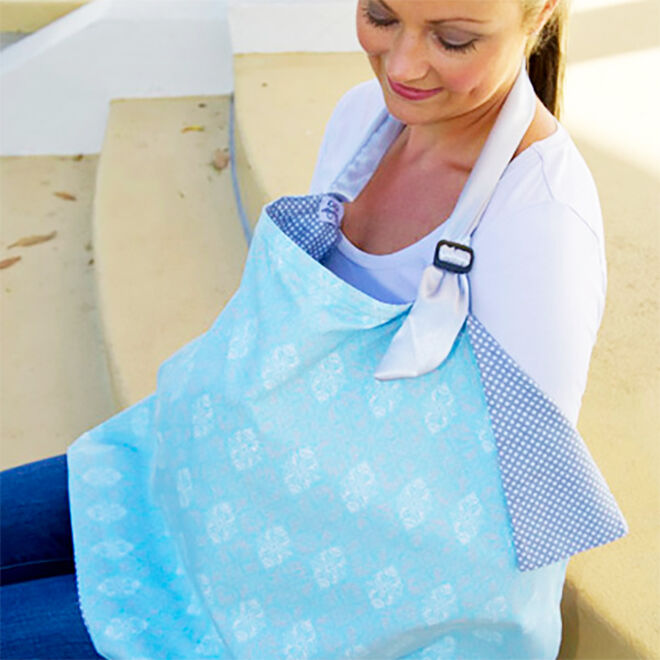 The Kiss Kiss Hug Hug breastfeeding cover ($39.95) has a reversible design and a silky satin tie that makes it soft and comfortable to wear around your neck.
4. Sangha waterfall wrap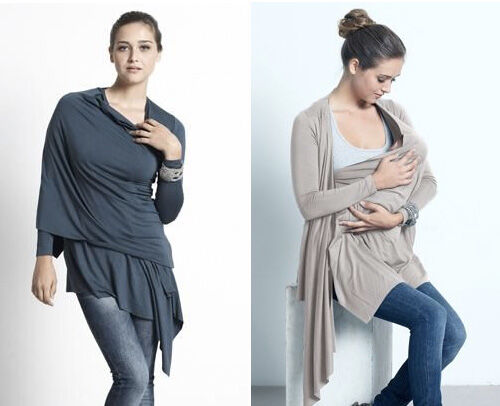 The Mothers En Vogue Sangha waterfall wrap ($89.95) is made from soft bamboo rayon, with a draped front that can be fastened to become a breastfeeding cover. It can also be tied in a variety of ways to make it a wrap top, shrug, cowl neck top and more.
5. Medahm infinity scarf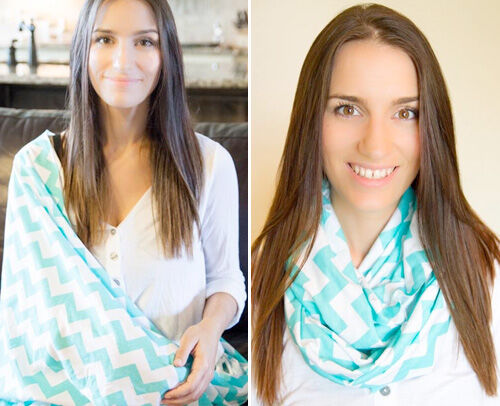 Lightweight and breathable, these infinity scarves by Medahm ($23) unwrap to become large looped breastfeeding covers that hang over your shoulder. There are loads of on-trend fabrics to choose from.
6. Maternal America nursing scarf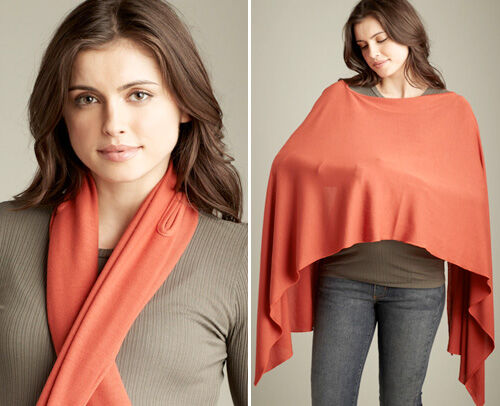 This bright coral-hued Maternal America nursing scarf ($39.95) has a neck hole in the centre so you can pop it over your head and use it as a feeding cover.
7. Cover me strap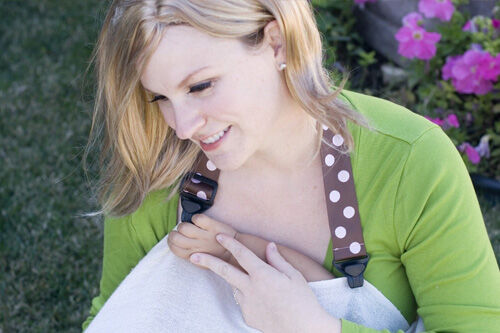 The Cover Me strap ($24.95) clips on to any scarf, muslin cloth or baby wrap to turn it into a nursing cover – so you can pick your favourite fabric and make your own bespoke breastfeeding shawl in a cinch. It can also be adjusted to turn it into a bib clip, a blanket clip, or a tether to keep toys attached to the pram.
---
Read next …
Looking for more accessories to help you with your breastfeeding journey? Here are a few of our favourite articles to get you started: