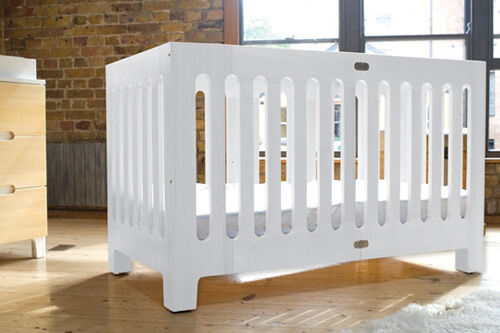 I must admit, I have a very special place in my heart for Bloom cots. In fact, I think they are one of the cleverest bits of baby kit out there and I wish I had one when my bub was born. You see, I had one of those "i'll only sleep in my cot" babies. One of those "portacot? … no-way!" babies who needed the familiarity of a full-size wooden cot and mattress to settle down.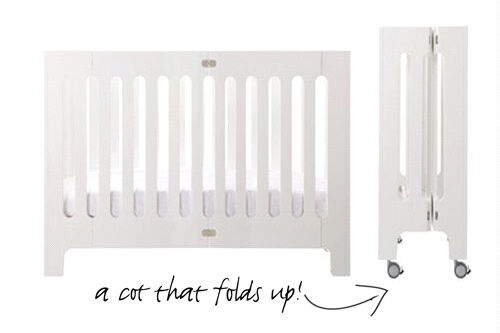 Meet the Bloom Alma Max. I could just imagine folding up this fab cot and taking it on road trips or extended stays at grandma's house, knowing that my daughter would settle just like she did at home.
The Bloom Alma Max's patented compact-fold construction allows easy transport and storage but it has all the same features as a regular cot: two mattress heights, an optional toddler rail, and lockable castors to move from room to room. Combined with the durable Bloom Store storage bag, it's easy to fold up and tuck away in a cupboard, ready for child number two.
It really makes me think – why aren't all cots made like this?
Availabe at Bloom Australia ($1249).