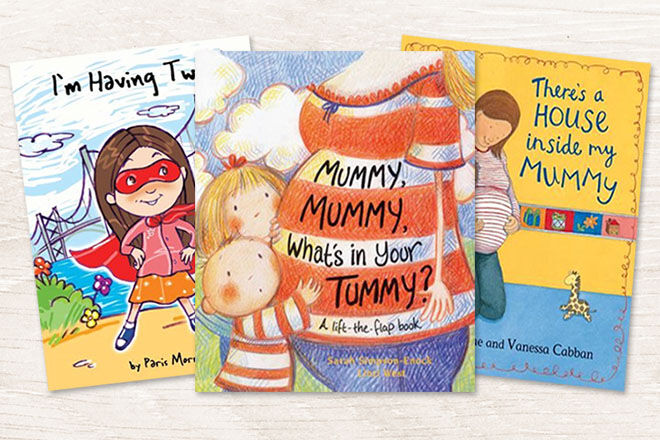 Congratulations! The stork is circling your house carrying your newest priceless package. Are you ready? What about your first little prince or princess? Are they looking forward to the new goo-ing, cooing raspberry machine? Bringing home baby is a momentous and life-changing event for you, but it can be especially challenging for your other children. So, before that feathered delivery guy drops in and asks for a signature, have a look at our top 10 books to prepare you and your family for your latest bouncing bundle.
1. What to Expect When the New Baby Comes Home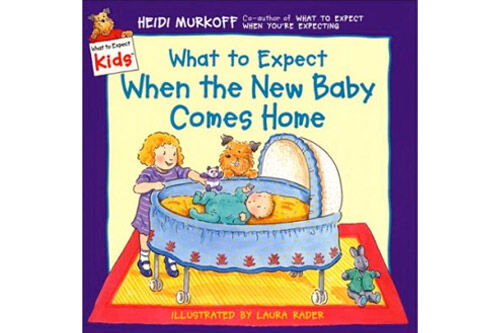 In her book What to Expect When the New Baby Comes Home, Heidi Murkuff provides a back to basics look at pregnancy and babies with the same reassuring style as the rest of her classic What to Expect series. The bestselling author, along with Angus the answer dog, will guide your child through their questions and curiosities in full colour.
2. The Big Sibling Book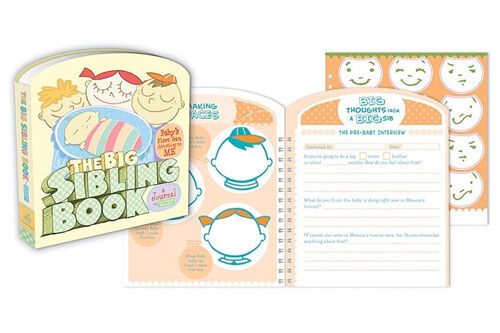 The Big Sibling Book is not like other baby's first year books. It is more dynamic and colourful, and best of all it captures your new baby's memories and milestones from the inimitable perspective of your first-born. Full of activities, child friendly language and stickers, this book by Amy Krouse will fill the dual purpose of involving your children with the new baby, and creating a beautiful keepsake for the family. Unlike traditional baby journals, this diary won't be full of blank pages when you go back to reminisce.
3. Where Did I Come From?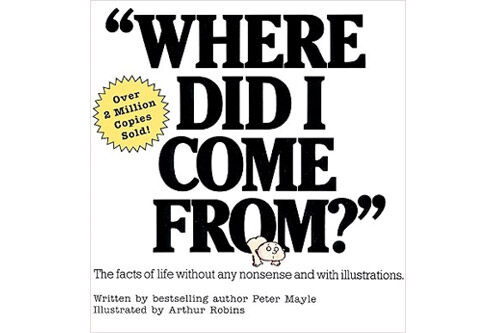 Your ever-growing bump is sure to draw some questions. How did that baby get in there? How will it get out? Um ahem … how should you answer those little doozies? Well, never fear. Children have been asking question like those for donkey's years and Where Did I Come From? has been around for almost as long. Author Peter Mayle provides a simple yet honest account of the facts of life for children. With humorous illustrations, uncomplicated language and age appropriate content, Where Did I Come From? is a great book to share with your inquisitive little monkey.
4. What Sisters Do Best / What Brothers Do Best
Your new cute-as-a-button attention seeker has already shown their older sibling a thing or two about having to share. It might not be surprising if your eldest starts wondering if this sibling thing comes with any perks! What Sisters Do Best/What Brothers Do Best, by New York Times bestselling author Laura Numeroff, proves there are some pretty cool benefits to having a new little person in the house. Climbing trees, playing sports and making music are just some of the things that are best done with a pal, and there is no better pal than your brother or sister (even if they don't know it yet).
5. I'm Having Twins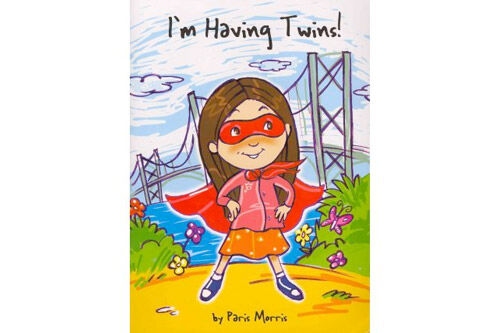 For any parent expecting twins, this book is a real treasure. After all, there are a lot of picture books about life with a new baby, but hardly any about life with twins! Paris Morris was just nine years old when she wrote I'm Having Twins based on her own experience of becoming the big sister of not one but two new babies, she really knows the drill! With gorgeous illustrations and easy, accessible language, this book is the perfect companion for any sibling of two (at once).
6. Spike and Ali Enson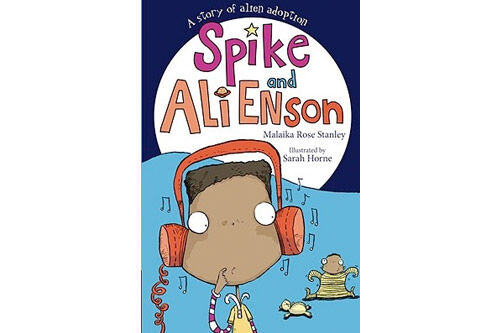 With a total of thirteen chapters, Spike and Ali Enson is suitable for the expectant sibling of the tween variety. Although quite sure from the start that his new baby brother is an Alien, Spike discovers the family's new addition is not so bad after all. Funny and not at all sensible, this book draws in the most reluctant reader teaching them an unexpected lesson along the way.
7. There's a House Inside my Mummy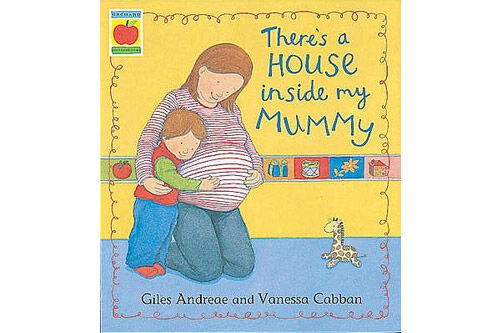 There's a House Inside my Mummy is written from the perspective of a sweet little boy as he wonders about the baby growing in his mummy's 'tummy house.' The innocent rhyming text makes it a charming read-aloud-book. It is so simple, you may miss how clever it really is at first. Beautifully illustrated, it manages to touch on almost everything your pondering poppet could think of, addressing things like morning sickness and food cravings in a childlike, humorous way.
8. There's Going To Be a Baby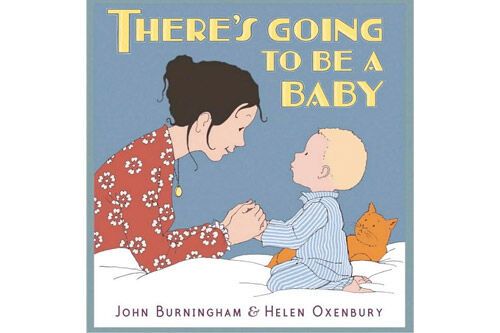 From the award winning husband and wife book writing team John Burningham and Helen Oxenbury comes There's Going To Be a Baby. The story follows a young child after he is told of the pending arrival of his brother or sister.  Your little 'Why?' machine will surely have some of the same questions as the little cherub in the book, so why not use this gorgeous, humorous classic to help you introduce them to your newest squishy family member.
10. Mummy, Mummy What's in Your Tummy?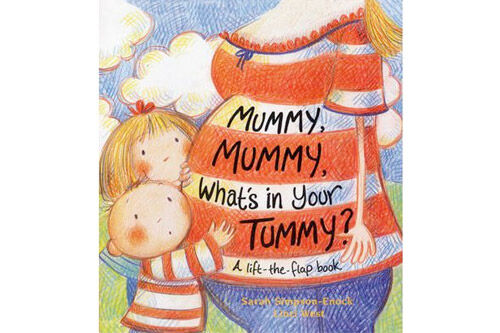 Mummy, Mummy, What's in Your Tummy? is a clever Flip-out- book that allows kids to fantasize and wonder what is growing inside their mummy. Could it be a fairy, a boat or the man on the moon? Or could it be an even more exciting surprise like a bouncing baby brother or sister?