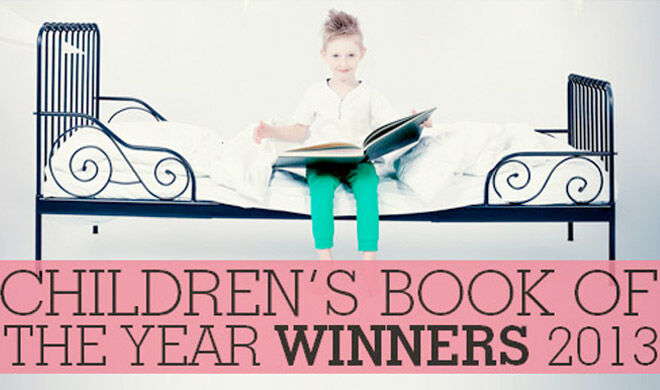 The winners of the Children's Book Council of Australia Book of the Year awards have been announced for 2013, and what a tough job it must have been. Here are the winners, and the rest of the books that made the shortlist. Read on …
Early Childhood Shortlist
WINNER – The Terrible Suitcase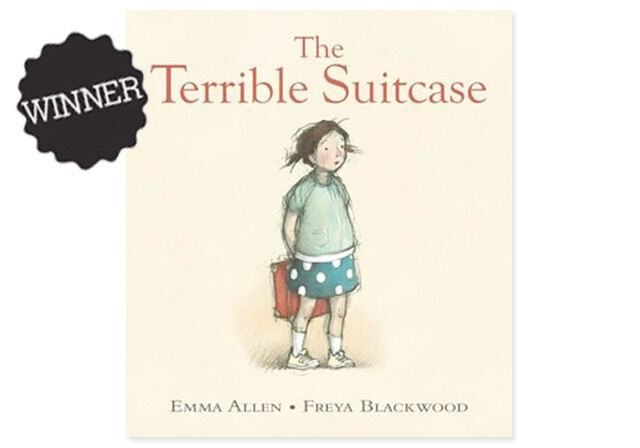 The Terrible Suitcase (Emma Allen, Freya Blackwood) is a lovely story about acceptance, making friends and new experiences. It's the first day of school and everyone has a new backpack, all except one little girl. She has a terrible suitcase …
With Nan
Simon takes a walk with his Nan, and finds out that things are not always what they seem. With Nan (Tania Cox, Karen Blair), is a simple story about camouflage, brought to life with beautiful illustrations.
The Pros and Cons of Being a Frog
The Pros and Cons of Being a Frog (Sue DeGennaro) is a lovely story of friendship. Frogboy and Camille are very different, but they are best friends. With Camille's help Frogboy finds that dressing up as a frog is perfect for him, but when he tries to convince his best friend to be a frog too, things go horribly wrong.
Too Many Elephants In This House
In Eric's house there were too many elephants.  They take up a lot of space but Eric loves every one of them. In Too Many Elephants In This House (Ursula Dubosarsky, Andrew Joyner), Eric comes up with a clever solution when Mum says his elephants have to go.
It's A Miroocool!
Audrey lives in the outback, so when she loses her first tooth, she's worried that the tooth fairy will never find her. How will she let the tooth fairy know where she lives? It's A Miroocool! (Christine Harris, Ann James) is a sweet story for preschoolers about a resourceful girl.
Peggy
Peggy (Anna Walker) is a wonderful story of a brave chicken on a big adventure. Peggy lives in a small house in a quiet street.  One blustery day a big gust of wind sweeps down and scoops up leaves,twigs and … Peggy! How will she find her way back home?
Picture Book Shortlist
WINNER – The Coat
The Coat (Ron Brooks, Julie Hunt) is a surprising and delicious story that will lift you off your feet and whirl you away. The Coat is unhappy and feeling wasted on a scarecrow, when a man comes along and puts The Coat on. Together they have the night of their lives.
Tanglewood
In an emotively illustrated story about the importance of family and friends, a tree on a lonely island calls out to the creatures of the sea for company, but they do not answer. Tanglewood (Vivienne Goodman, Margaret Wild) tells the story of a friendship that develops between the tree and a seagull who seeks shelter from a storm.
Herman and Rosie
Herman and Rosie (Gus Gordon) is a quirky tale set in New York. It's a tale of hotdogs and music and the summertime subway breeze.  It's a tale of singing on rooftops and toffees that stick to your teeth. But most of all, it's the tale of Herman and Rosie.
Sophie Scott Goes South
Sophie Scott Goes South (Alison Lester) is an informative book that sees the wonder of Antarctica through the eyes of a child. Sophie sees icebergs, penguins, seals and whales. She makes new friends, experiences the southern lights and even becomes stranded in a blizzard, and records all her experiences in her diary.
Lightning Jack
When Sam Tully sees the wild black brumby Lightning Jack he dares to ride him. Full of Australian references, Lightning Jack (Patricia Mullins, Glenda Millard) is told in rhyme and sweeps the reader along on Sam's adventures … rounding up stampeding cattle, flying through thunder clouds, and even racing against the ghost of Phar Lap.
A Day To Remember
A Day to Remember (Mark Wilson, Jackie French) explores Anzac Day in a powerful and enlightening book that looks at not only traditions, but also the effects of war. With 25th April 1915 as its starting point A Day to Remember charts the reason, the meaning and the validity of this day through to the present time and beyond …
Younger Readers Shortlist
Older Readers Shortlist
Eve Pownall Award for Information Books Shortlist