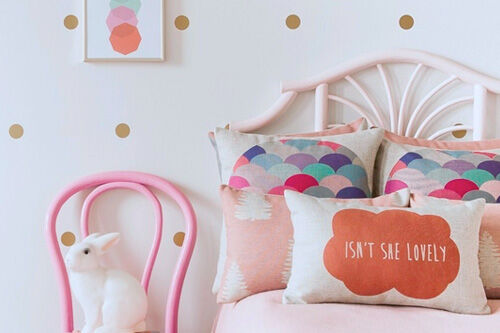 Attention lovers of serene spaces, pastels and geometric prints: you have just reached your nirvana. Empire Lane's small but perfectly formed collection of cushions, artwork and wall decals provide the finishing touches to turn any white-walled room in to an inviting bedroom or nursery. Our favourite pieces include bright scalloped cushions ($39.95) and gold polkadot decals ($69.95), but in reality we're coveting the whole range. Everything mixes and matches together for exclectic schemes that range from cool and unisex to warm-toned girliness.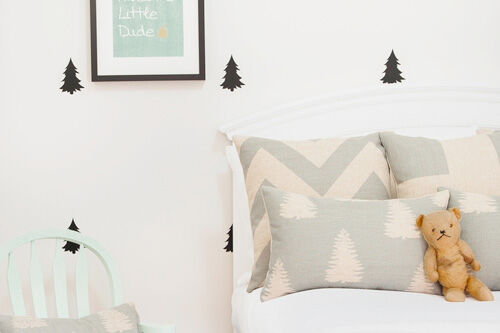 Forest motifs are so hot right now. Get this look with 'Alpine' wall decals ($69.95) and seafoam toned cushions ($39.95)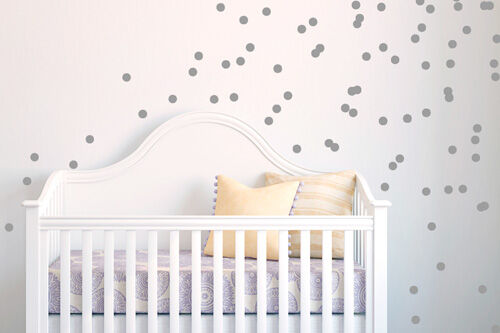 Confetti-style silver dot decals ($69.95) inspire a luxe neutral scheme.