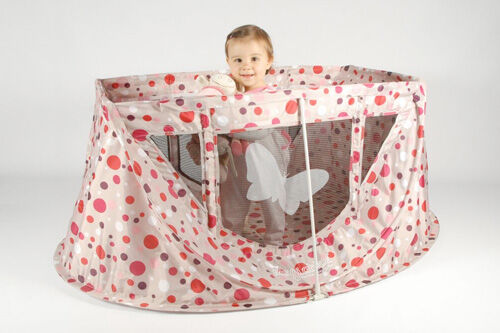 Assembling a travel cot late at night after a long flight is like trying to solve a Rubik's cube with oven mitts on … until now. The innovative new Magicbed travel cot ($179.95) pops up with virtually no effort, like a beach tent, with the removable sheet already velcroed in place. All you need to do is slide the mattress in to a pocket under the base – and add a baby!
With its fold-flat design and light weight handling (just 3.4 kilos), this is a portable cot that lives up to its name and leaves its unwieldy cousins for dust. There's even an exterior iPod pocket for baby's lullaby tunes and an optional sun shade or insect net for summer.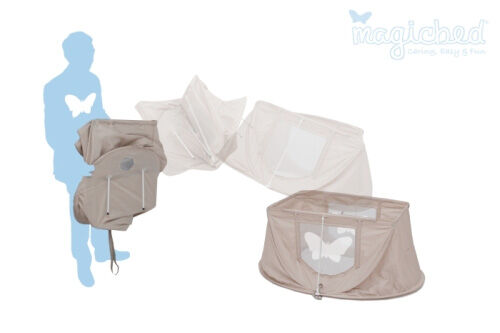 When nap time is over, fold the Magicbed up in just a couple of movements, put it in its carry bag and you're ready to hit the road.
See the Magicbed in action in the hilarious video below – it's in French, but don't worry, you'll be able to understand perfectly!