We've spent the last few days scouring the eclectic and beautiful mix of products at Life Instyle – a trade-only event that showcases a curated collection of designer homewares, fashion, toys and more that will hit the market over the next six months. We've picked a few our favourite items for a sneak peek, so you can get the skinny on what's hot for next season and beyond.
Hit predictions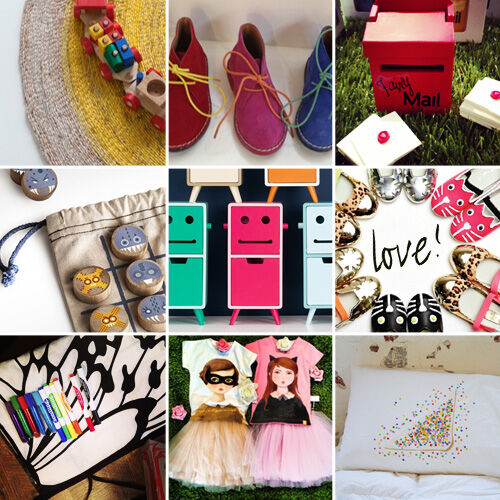 So, what floated our collective boat? Well, we got very touchy-feely at Armadillo & Co – their natural hemp weave rugs are lovely and soft underfoot and beg to be touched (we refrained from rolling around on them … just). Our next stop was to admire the technicolour desert boots with contrasting soles and laces at Walnut Melbourne – just one of the many cool new styles that impressed us for next winter.
We spied some extremely tiny gorgeousness at 'Lil Fairy Door, including a teensy postbox and too-sweet fairy mail! Little Frenchy has some amazing new wooden and cardboard toys on the way – we spent more than a few minutes playing chequers and a delightful mini bowling game.
The Bamboo Design's cheeky 'Macaron Family' bathroom buddies were a huge hit with our team, designed to dispense tissues and toilet paper with a friendly grin. Seedling delivered their usual prolific range of activity kits and cute gifts, including beautiful colour-your-own butterfly wings and make-your-own kokeshi dolls.
Rock Your Baby's summer collection was our fashion standout, and we're also crushing hard on their new cot sheet range. Finally, we're looking forward to some more designer Australiana from Make Me Iconic, including toys and homewares that pay homage to iced vovos, fairy bread and more!
So now all you have to do is watch this space. We know how frustrating it is to see beautiful things that you can't buy yet (trust us, we've just spent three days doing it!) so we'll be bringing you updates on these products and more when they hit stores. Stay tuned!
Trend spotting
Word to the wise, keep your eyes out for woodsy camping themes, whales, feather motifs, kitschy flamingos and pineapples everywhere.
Expect a tropical fiesta from Orlieu, Everingham & Watson, Mozi and Down To The Woods.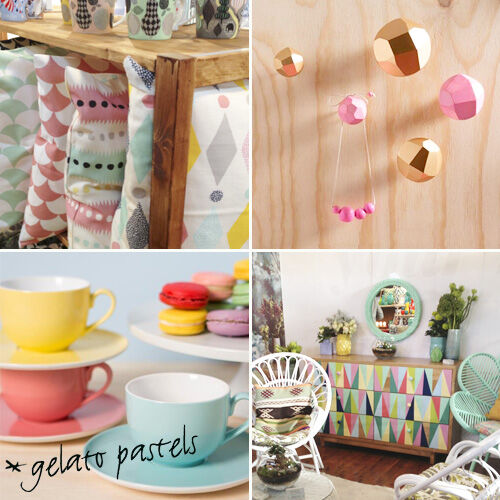 Neons are still doing their best to hang around in to next season, but those in the know are opting for more muted tones – including Little Pie Street, Rare Rabbit, Milk & Sugar and The Family Love Tree. Think gelato pastels like lemon, mint and peach.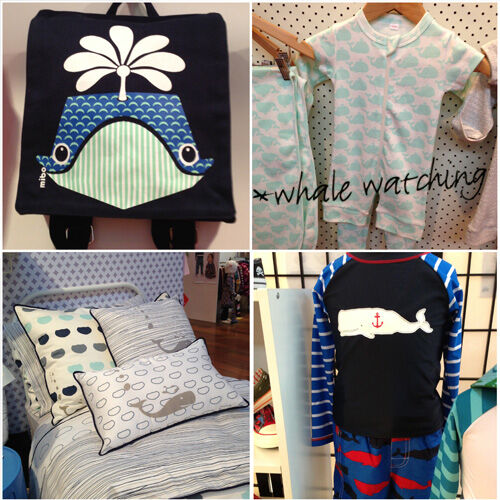 When it comes to the kiddy-winks, whales are big (literally and figuratively). We spied marine mammals gracing new products at Little Frenchy, Gaia Organic Cotton, Goo Collection, Hatley, Walnut and a zillion other places!