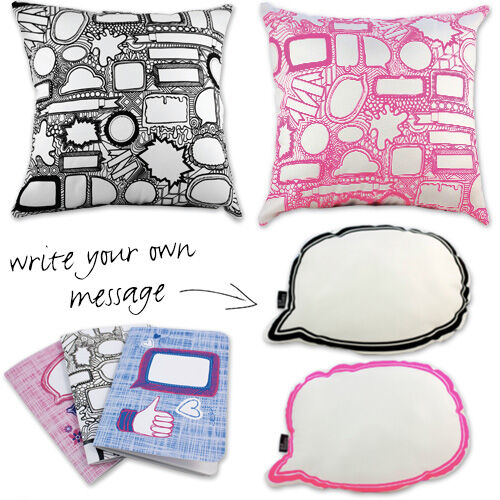 Lovingly tucked away in boxes, my old high school diaries are window in to my growing-up years: embarassingly collaged with pictures of Johnny Depp and Claudia Schiffer and doodled and decorated with hundreds of messages from my oldest friends. Scribbling all over a diary is a teenage rite of passage, and Jazmine Bradley from Dear Diary Design has harnessed this enduring obsession to create a range of decor and stationery for kids and tweens.
Her 'Scribble It' cushions ($55) are made from write-on fabric printed with bubbles, banners and doodles that cry out to be coloured in with fabric markers. There are also speech bubble softies ($45), customisable journals ($18) and greeting cards.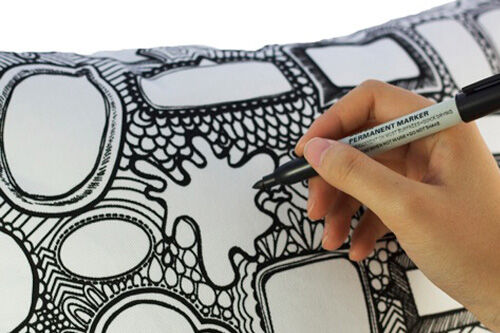 The range is perfect for collecting messages and memories from friends at a milestone events like birthdays, farewells, last day of school, or a snuggly version of a get well card.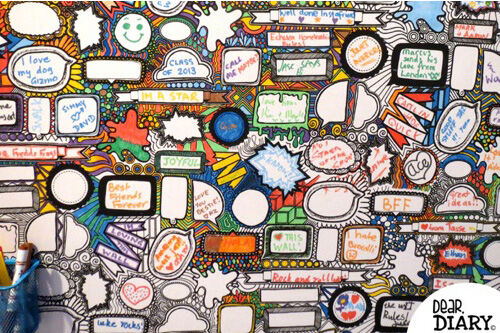 The fabric can also be bought by the meter and stretched over canvas to create living art or write-on pin boards.
And if you want to go the whole hog and let the kids graffiti their walls will full permission, Dear Diary Design will soon be releasing write-on wallpaper: sure to be an absolute winner for any tween bedroom! Watch this space for more details on when the wallpaper is available.