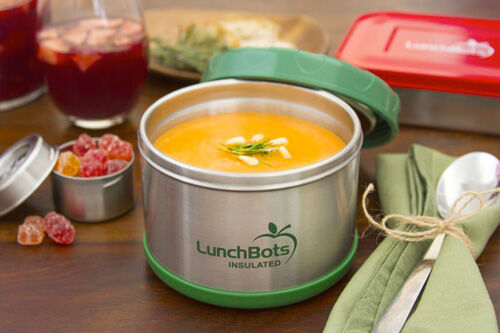 Boring room-temperature sandwiches and lukewarm yoghurt be gone! We've found 7 cool (and hot) solutions for keeping your lunches insulated, so you can take delicious warming meals or cool summer treats to work and school, all year round.
1. Thermos insulated 'Snak' jars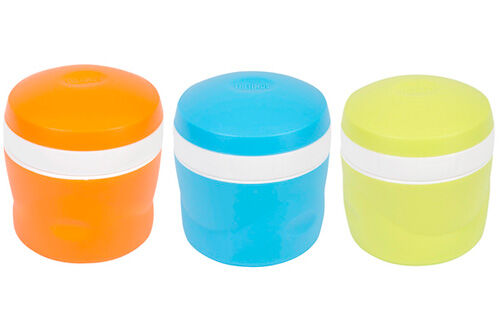 Thermos foam insulated Snak jars ($9.95) are great for yoghurt or other small snacks that need to stay cool. There's even a collapsible spoon that can be stored under the lid. No more buying those overpriced squeezie yoghurts!
2. Cheeki food jar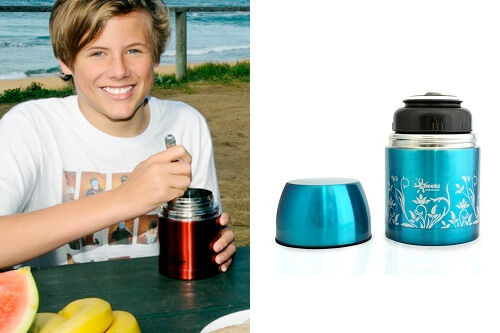 Keep hot meals warm or cool salads crisp in the Cheeki Stainless Steel Food Jar ($23.95). Made of premium-grade stainless steel, the lid also doubles as a cup so you can use it for drinks, soups, hot chocolate and more.
3. Fridge To Go lunch box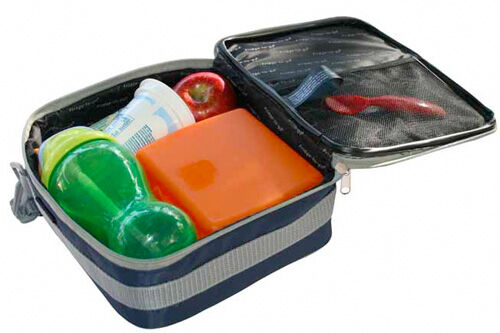 These amazing lunch boxes from Fridge To Go (priced from $29.95) offer 8 hours of coolness thanks to an innovative chilling panel in the lining. There's no condensation and you really will feel like you have a portable fridge!
4. Lunchbots thermal containers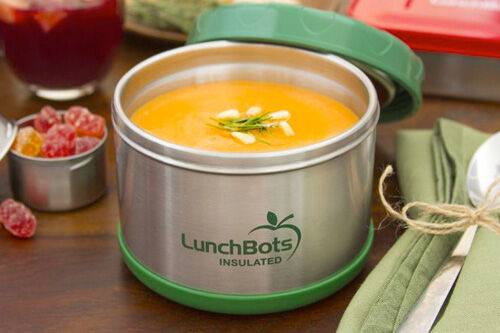 Give your kids a warm lunch on a chilly day with these awesome bowl-shaped Lunchbots thermal containers ($31.95). They keep soups or home-made meals hot for up to 5 hours, plus they're leak proof, easy to clean and virtually unbreakable … and in summer they'll keep cold foods chilled.
5. Foogo food container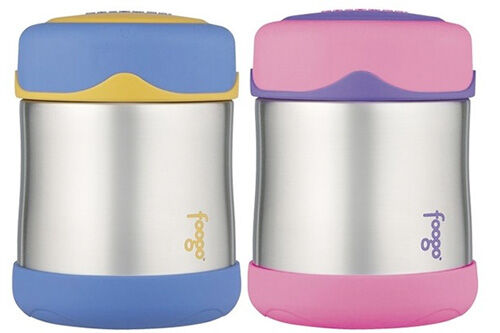 Another winning product made by Thermos, Foogo food containers ($29.95) are BPA-free with double wall vacuum insulation, keeping food cold for 7 hours or hot for up to 5 hours. There's a soft grip lid for easy opening, and they're virtually unbreakable.
6. Kids Konserve sweat-free ice pack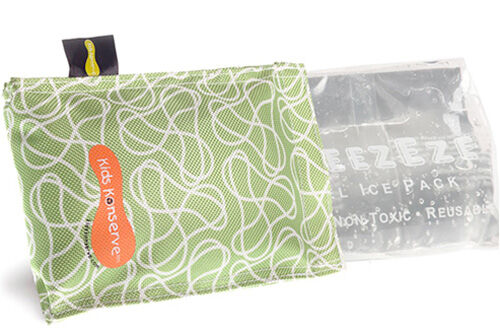 If you already have the perfect lunch box but keep ending up with soggy sandwiches when you put an ice block in, then this is your solution. The Kids Konserve sweat-free ice pack ($13) has a cover made from recycled plastic bottles that keeps condensation at bay.
7. Zipsickles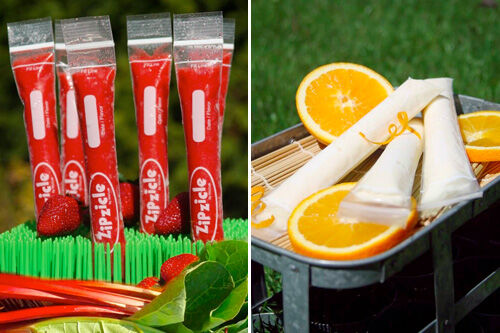 Make your own healthy frozen treats and seal them up in these ziploc plastic tubes from Zipsicles ($9.95). Great for pureed fruit, juice, frozen yogurt or anything your imagination can come up with – and a LOT better for your kids than those supermarket-bought ice lollies made of who-knows-what.
READ MORE:
• 28 insulated lunch boxes to keep food fresh
• 20 ways to pack a nude food lunch
• 37 drink bottles to keep the kids cool at school