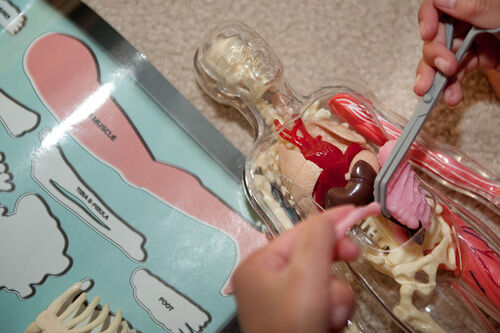 Heads, shoulders, knees and toes will only get you so far with today's little Einsteins. Short of consulting Google every time they ask you a question about the human body, what are you meant to do?
Toy. That's right – lucky for you, modern toys are almost as advanced as modern babies. If your medical education consists of Dr Nickerbocker and something about the number nine, these top human body toys will be a lifesaver for you (and your wee one's future patients).
1. Squishy Human Body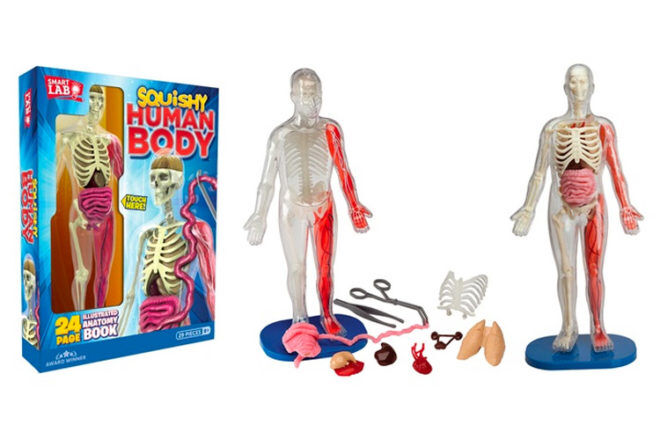 Let your kids explore Squishy Human Body ($49.95) by Smart Lab. This award-winning human body toy comes complete with a 30.5 cm plastic body model and stand, twelve plastic bones and muscles, nine removable squishy organs (including skeletal, vascular, and muscular systems), body parts organizer, tweezers and forceps.
Coolness factor aside, the Squishy Human Body won't disappoint in the education stakes.
2. Wooden Layer Body Puzzle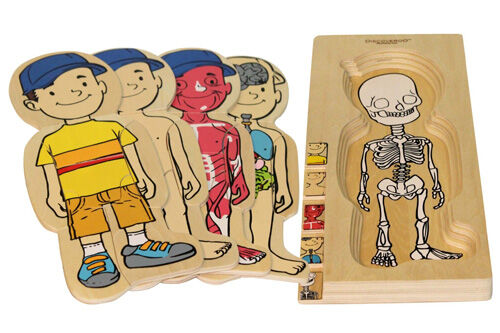 Designed in Germany by Beleduc, this gorgeous wooden layer puzzle ($59.99) is perfect for a younger audience.  It is a sensitive introduction to the body; five layers show bones, muscles, organs, skin, and finally a fully clothed child.
The illustrations are sweet and child-friendly, offering a beautiful aesthetic that comes only with thoughtful design. Available in girl or boy.
3. I Heart Guts Organ Plushies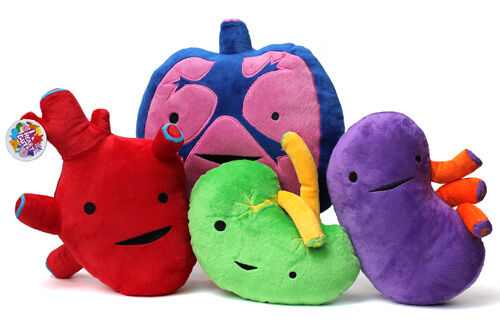 Not your typical teddy, but just as cute and a million times more interesting. 'I Heart Guts' organ plushies (priced from $22) are an adorable ode to the inner workings of the human body.
From the eyeballs to the spleen, these cuddly gizzards will surprise and amuse even the most squeamish.
4. Bone Socks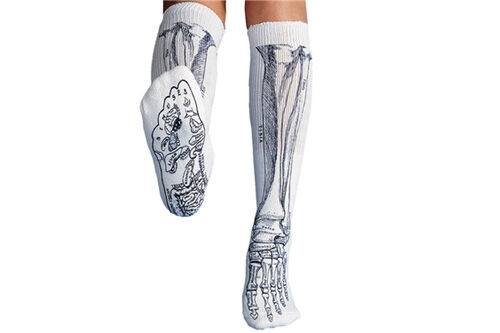 You have to buy socks right?  So why not buy some that are fun, and provide some sneaky incidental learning. These clever knee-length Bone Socks ($19.80) are available in white with black illustrated bones, or black with white illustrated bones.
Perfect as a fashion statement or dare I say it, an anatomy test?
5. First Encyclopaedia of the Human Body
First Encyclopaedia of the Human Body ($22.56) is not your run-of-the-mill Encyclopaedia.  Interesting photographs, and vivid illustrations will make your most reluctant learner forget that it's crammed to the seams with information.
Although recommended for children five and up, it's fun enough to engage an even younger listener.
6. Miniland Anatomy Torso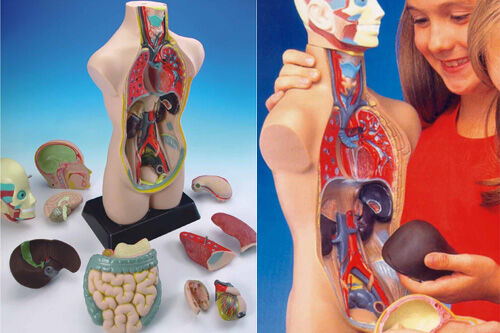 Things just got a little more serious for your tactile learner! Miniland's realistic anatomy torso ($99.95) can be broken down into 11 different parts to help kids learn about the respiratory, digestive, renal and cardiovascular systems and the brain.
7. Come to Your Senses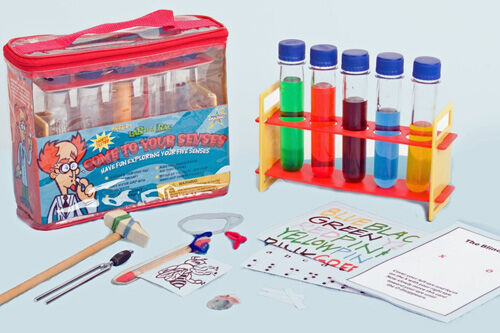 There are some things a book just can't give you. The kinesthetic learner can use their five senses of sight, smell, taste, touch and hearing with Steve Spangler's Come to Your Senses ($25.99).
With more than fifteen experiments and activities, this kit is a creative tool to explore body systems without ever reading a word!
8. Miniland Circulatory System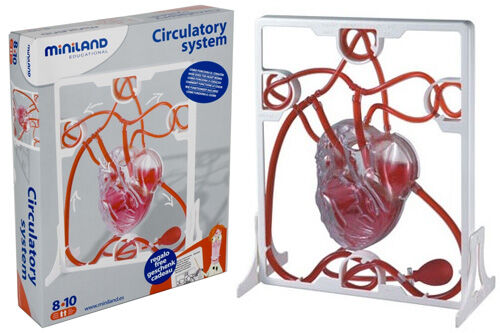 For little science nuts, The Miniland Circulatory System ($59.95) will get hearts pumping in more ways than one. Squeeze the hand pump to mimic the beating of the heart and watch the way the blood circulates through the body and back to the heart.
9. Anatomix board game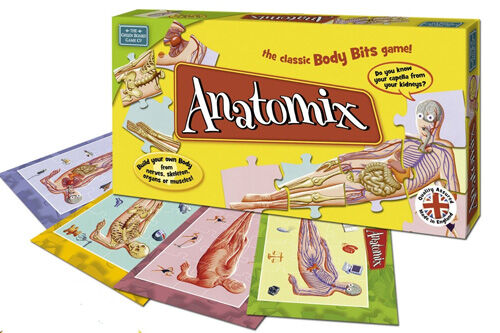 Players need to spin the wheel and 'build' their bodies piece-by-piece to win the Anatomix board game ($38.99). The game accommodates different skill levels so youngsters aged five and above can play along with their older siblings.
---
Read next …
Looking for more fun ways to encourage learning? Here are a few articles that you might like to read next: