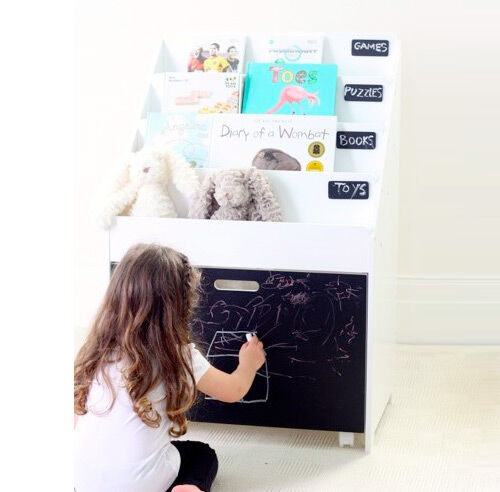 Your toy clutter and piles of picture books can now have a clever new home in Hip Kids' Oscar bookshelf and toybox in one ($195). Featuring a chalkboard 'tab' on each of the face-out bookshelves, you can label them alphabetically, create a shelf for each child or designate spots for games and puzzles.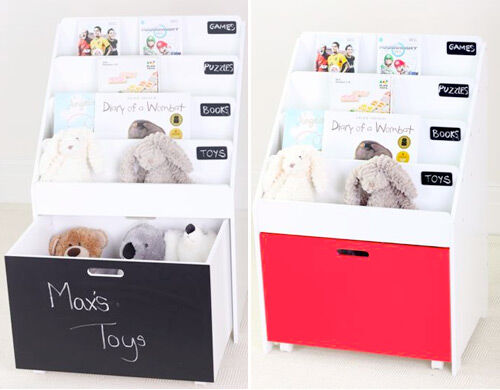 Underneath, there's a pull-out drawer on wheels with a chalkboard on one side and a coloured panel on the other. The drawer can be removed and wheeled from room to room for toy tidy-up time!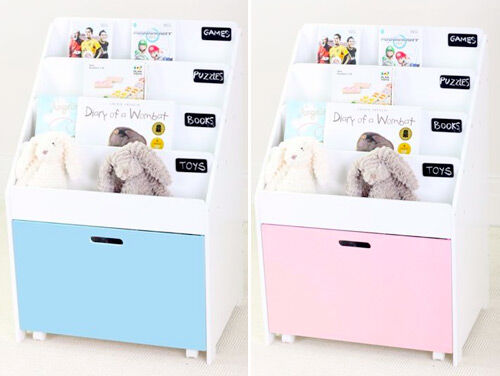 Imagine how good several of these clever storage buddies lined up along a playroom wall would look. Or co-ordinate Oscar with Hip Kids' activity tables and mini chairs to create an enviable setup for playing and learning.