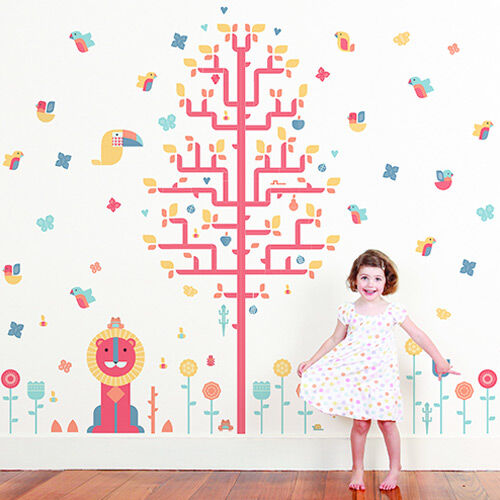 Geometric patterns are so hot right now – it's seems we've all gone crazy for a bit of stylish symmetry. Reminiscent of Scandinavian design, tinyme's new geo wall sticker range is the cutest wasy to ride this cool decor trend.
Made from fine weave fabric, not vinyl, these stickers won't stretch and can be used on just about any surface – whether brick, glass or painted. Plus, they can be removed and repositioned whenever you fancy.
Choose from the smaller 'Little Bit Leafy' tree ($50) or the large 'Branching Out' version ($90). The larger tree can be bought with pretty, girly adornments like birds and berries; or creepy-crawly caterpillars, lizards and snails.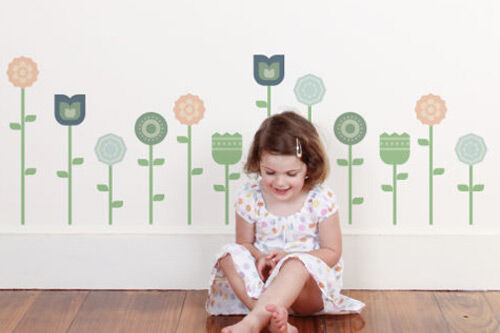 Add to your masterpiece with smaller packs including a lion, butterflies, or this sweet floral border motif ($30).