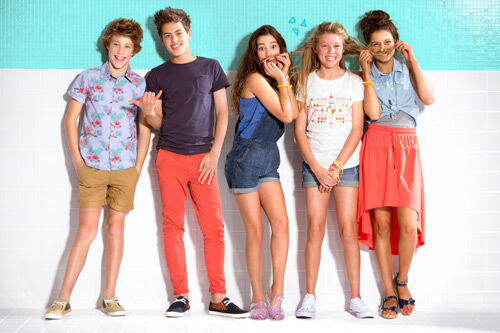 If you've ventured in to your local Cotton On Kids store lately, you might have noticed something a little different. Launched earlier this year, FREE by Cotton On is a range specifically designed for tweens and teens aged 9-14. The collection features a great mix of easy-wear pieces that are on-trend and fun without being slavishly fashionable (or imitating grown-up styles).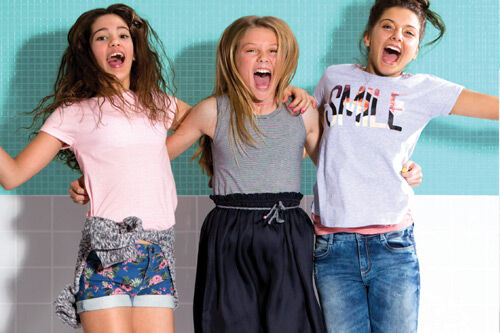 FREE's latest spring/summer range is all about comfortable, casual dressing with a fashionable edge – layering drapey skirts and maxi dresses over funky swimwear so you can meet your friends down at the beach, or pairing statement tees with sorbet-coloured shorts.
So, what's your teen or tween going to have on their fashion wishlist this summer? We had a chat with FREE buyer Erin Bailey to find out…

Q. What are some of the kids' hottest tween trends we'll be seeing this spring/summer?
A. For girls it is all about denim overalls and fun printed denim shorts, touches of neon, Aztec prints, stripes in t-shirts, swimwear and dresses. And for boys we will see the skinny coloured chino replace denim, graphic superhero t-shirts and floral and stripe short-sleeve shirts and boardies.
Q. What are your top tips for dressing tweens?
A. Always pick clothing that reflects their individuality and creates confidence. Tweens like to experiment with clothes and create their own unique style, let them choose their own clothes and be there for advice!
Q. Our readers often tell us that boy's clothing choices feel limited compared to girls. Do you have any advice for having fun with boys' fashion?
A. Stripy tees are a must for boys this summer, they look great paired with brightly coloured boardies or skinny chinos. Young guys also love to express their individuality through fun graphic t-shirts.