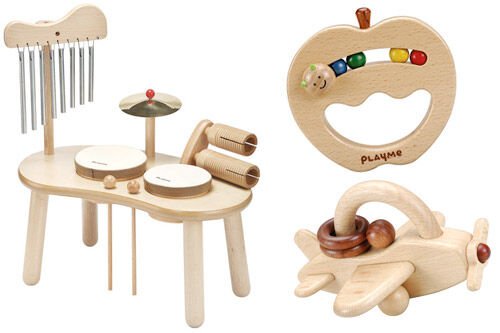 When it comes to toys, we are big advocates of natural materials and simple colour schemes. There's something so tactile about a smooth, rounded wooden toy that just begs to be played with.
Play Me wooden toys for babies and toddlers are made from beech and are chunky enough for little fingers to grip, whilst offering delicate detail and design. Your crew will love to shake and zoom with the Airplane Rattle ($27.95), push and pull with the Smile Apple Rattle ($14.95) and then rock out (mellowly) with the most serene-looking Drum Kit ($249) we've ever seen!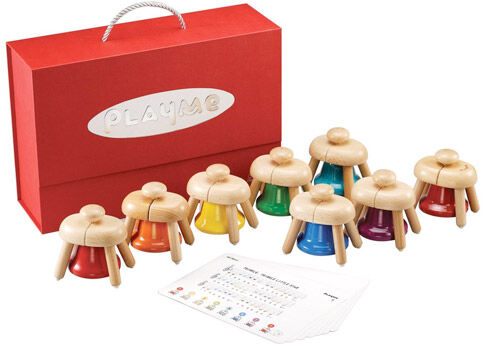 One of our favourite toys in the range is this beautifully crafted Pat Bells set, made to allow even small children the fun of bashing away and making music (without having to wield a potentially injurous mallet!) The set includes eight colour-colour coded bells with song cards for making tunes. Or your little musos can simply pat (or, ahem, thump) away and make their own composition!