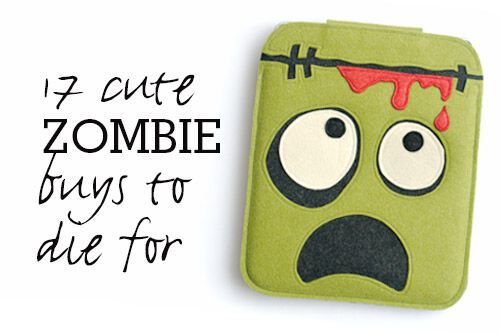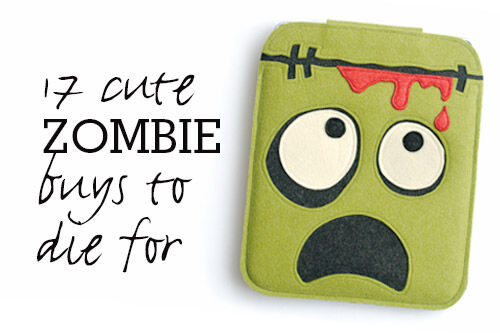 Watch out! The zombies have arrived and they are terribly scary, horribly gruesome … And, well, actually kinda cute. If you are a lover of all things spooky, are looking for a unique gift for a tiny monster or just wanting to take a little stroll in the land of the undead, we've found 17 fun zombie-themed items you are sure to want to take a bite out of.
1. Zombie flip flops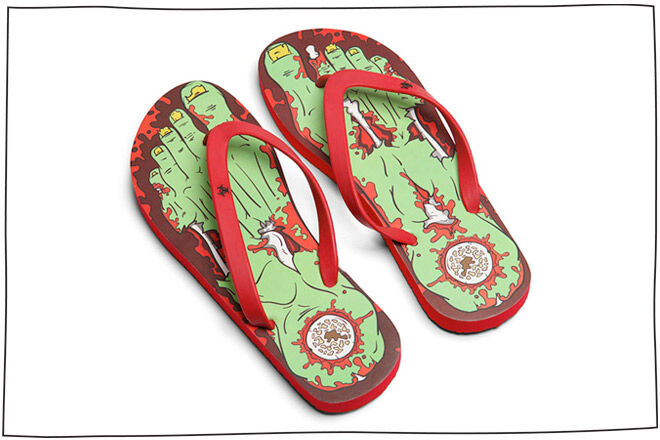 These green rotting zombie feet flip flops ($12.99) will really have little legs walking like the undead. The perfect summer accessory for fans of anything gory and ghoulish.
2. Zombie brain jelly mould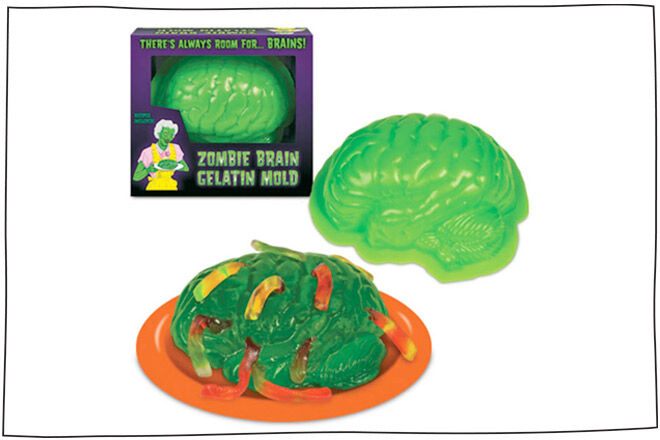 Kids will certainly shriek with horror and delight when they see this jelly brain on a plate ($12.95) for dessert. A great idea for Halloween and birthday parties too!
3. Animated zombie backpack
Its eyes spin, it drips snot from its nose and it makes zombie noises. Hello, you just found out how to make your child the most popular kid at kinder. The zombie animated backpack (US$39.95) even has a proximity sensor so it can scare the pants off unsuspecting passers-by.
4. Zombie key chain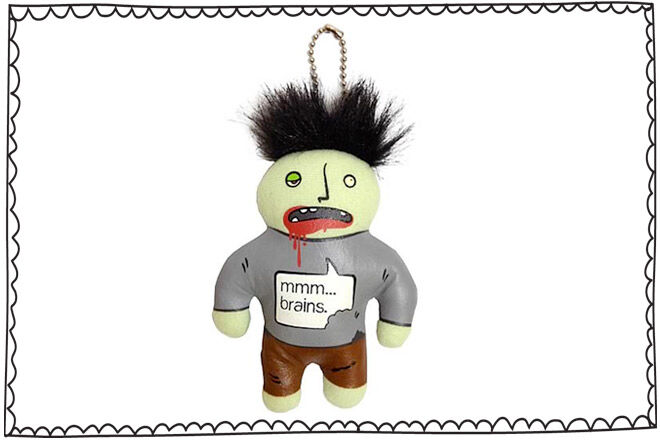 Keys, backpacks and other special belongings will be kept safe with this key chain ($12.50) attached to them. No one would dare approach the crazy haired, blood stained zombie standing guard (who is also pretty charming too).
5. The Very Hungry Zombie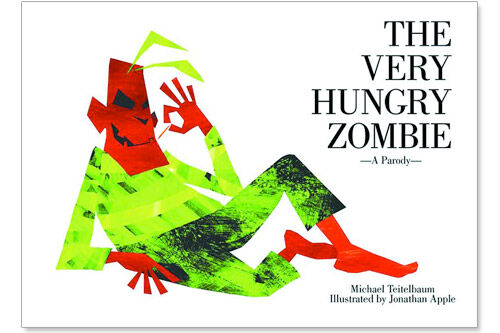 Caterpillars, make yourself scarce – The Very Hungry Zombie has arrived. This fun parody features a hungry zombie who eats his way through a variety of foods, including clowns, astronauts, rock stars and of course brains. Get lots of giggles from this clever-but-ghoulish book by Jonathon Apple.
6. Zombie slippers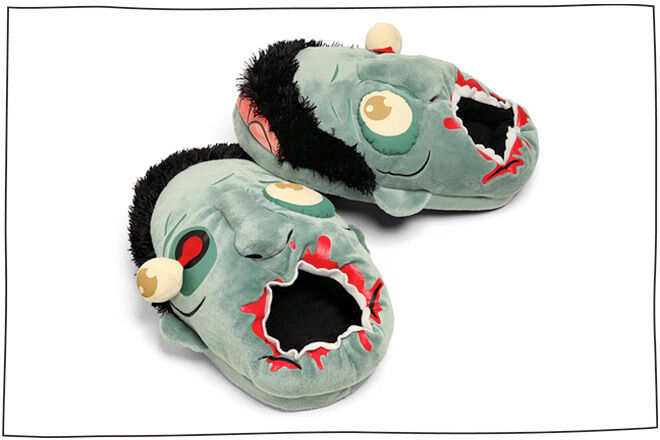 Let hungry zombies munch away on tasty small feet, whilst keeping them warm in these plush unisex slippers ($34.99)
7. String Doll Gang
These Kamibashi String Dolls ($9.95) are completely adorable. Handmade in Thailand by craftspeople who wind each doll from one piece of string, every doll comes with a special superpower. Such as Little Frank who promises to watch your back when you're out of your element, or Jetty Betty who takes the fear out of the future. Because everyone needs the love of a miniature zombie to get through the day.
8. DIY zombie felties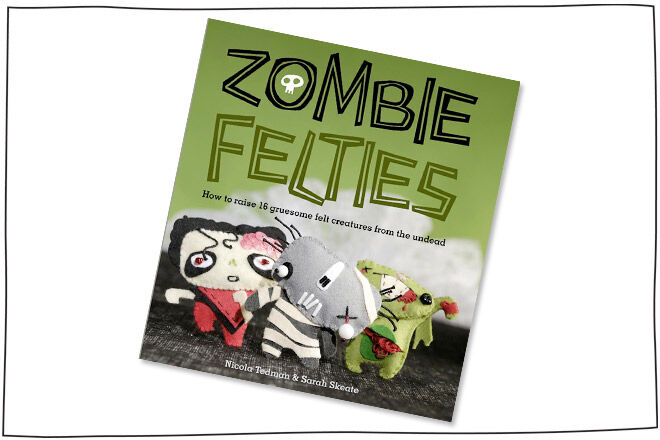 The authors of this Zombie Felties ($19.95) claim the 16 felt creatures contained inside are unnervingly easy to make (even for novices), with no special skills required. Making this a perfect rainy day activity to share with zombie lovers, crafty kids or those who just want to dabble in making soft toys that aren't so cuddly.
9. Brainz zombie iPad case
Brainz the Zombie ($54.95) really manages to make leaking brains look loveable – Handmade from high quality felt, the case also has a pocket on the back for stashing your stationery.
10. Doctor Dreadful Zombie Lab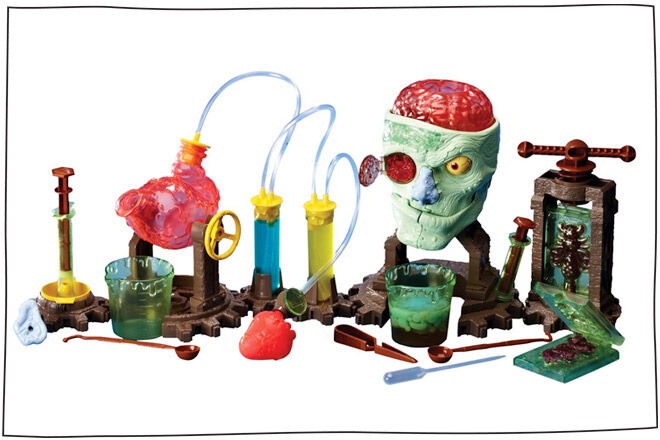 Doctor Dreadful ($29.99) is sure to delight as he serves up disgustingly delicious drinks made from stuff like spiders, zombie skin and brains. Simply inject the edible ingredients and watch as the zombie spews out the tasty drink. Yum … or bleurgh!
11. Zombie head cookie jar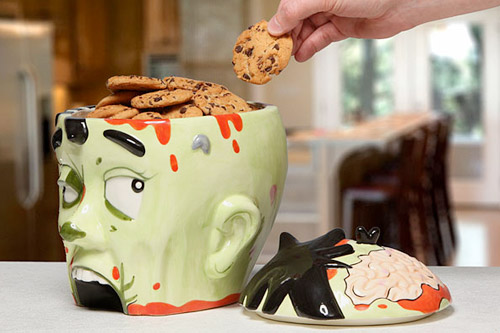 What'll it be for afternoon tea? Bickies, or brains? Take your pick from this Zombie Head Cookie Jar ($49.99).
12. Frankie limited edition doll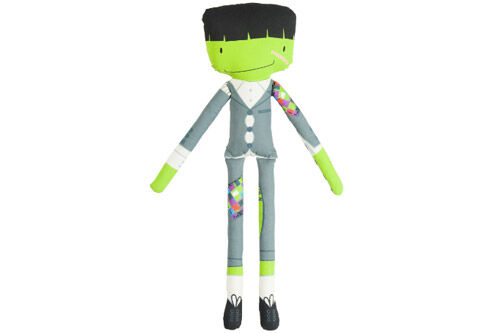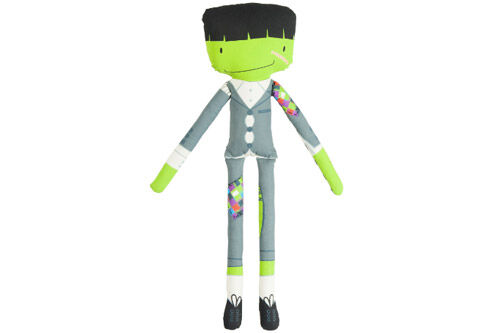 Frankie is one of The Kidstore's limited edition fabric dolls ($15). His bio says he's afraid of lighting, but loves to cross stitch. Hop instore and grab him before he's gone, so you have someone to cuddle on stormy nights.
13. How to speak zombie
Essential reading for any future zombie outbreak, How to Speak Zombie: a guide for the living contains useful phrases to help you communicate with the undead, including a push-button sound panel to help you decipher those groans and grunts.
14. Zombie finger puppets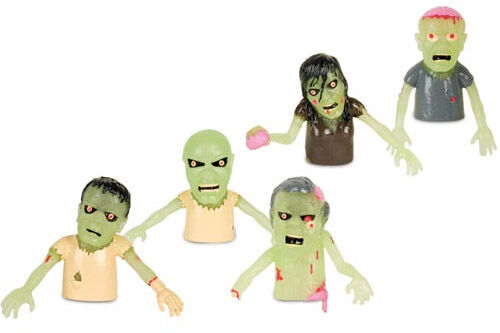 These glow-in-the-dark zombie finger puppets ($1.50) will take your pretend play games in a totally new direction …
15. Zombie family car stickers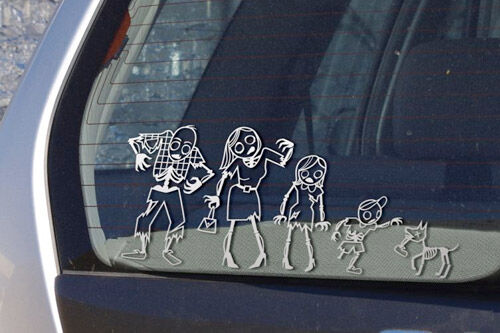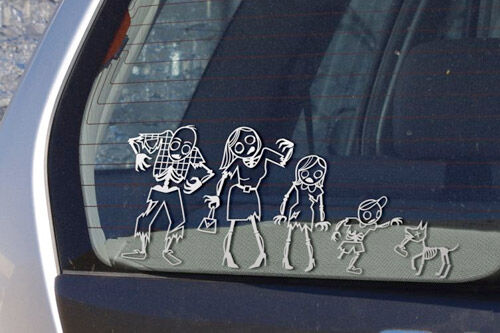 If your kids sometimes act like crazed band of marauding monsters, then these tongue-in-cheek zombie family car stickers ($14.95) probably reflect your household occupants more than the 'My Family' stickers they're parodying.
16. Zombie survival kit lunch box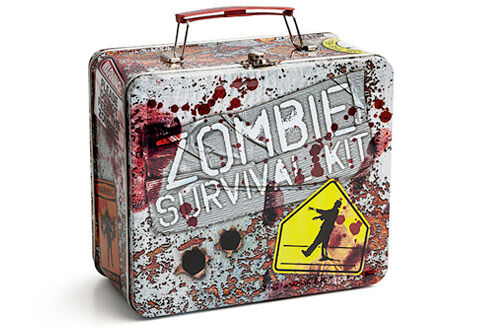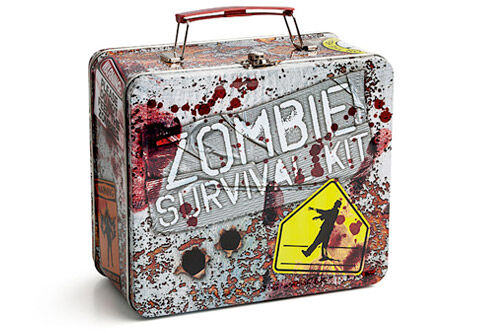 So a vegemite sandwich probably won't fight off the undead very effectively, but it might give you the energy to ruuuuun! Pack your supplies in this zombie survival kit lunch box.
17. Plants vs Zombies garden ornaments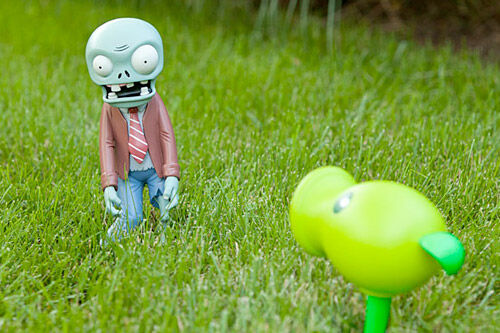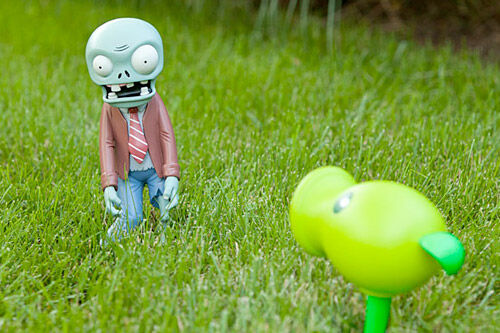 Anyone addiced to Plants vs Zombies will appreciate these this kooky-but-cute garden ornaments (from US$29.99).