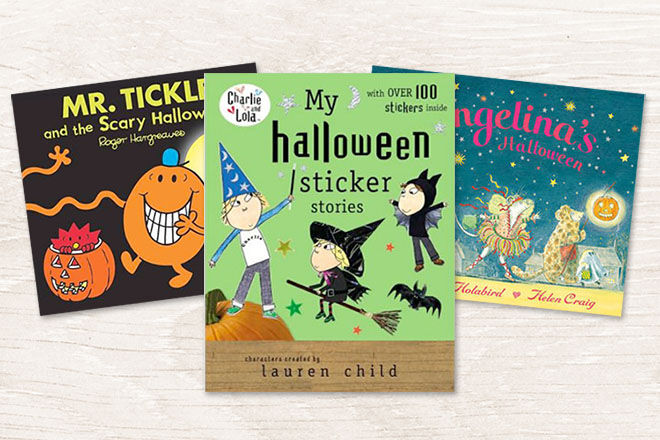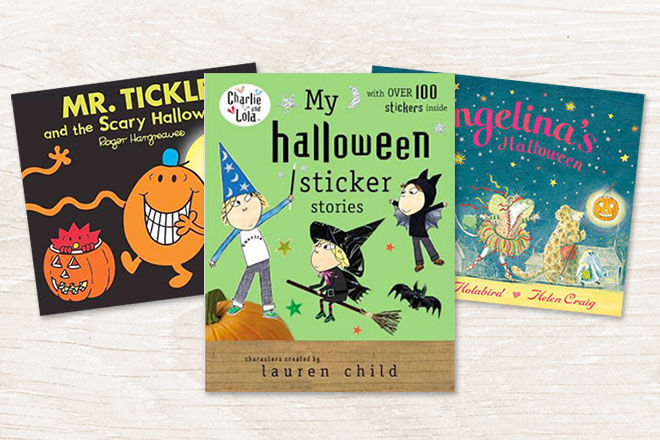 Get the the sillies on with these fun and scary books for Halloween. Best read under the covers by torchlight!
Watch out little Miss Scary, there's someone behind you! It's Mr Tickle and the Scary Halloween.
Angelina's Halloween features sparkly firefly costumes and a tea party with goblin biscuits and scary games.
Who's There on Halloween? encourages kids to play along and use the clues to name the characters hidden inside.
Charlie & Lola: My Halloween Sticker Stories. Charlie and Lola have grown an enormous pumpkin for the Halloween party at school. But … oh no! The pumpkin splatters all over the floor.
Hide & eek! is a fantastically interactive picture book featuring images that a revealed with a torch or by holding the book up to light.
Hear cackling witches, wailing ghosts, oozing slime monsters and groaning mummies in action with the Noisy Spooky Book.