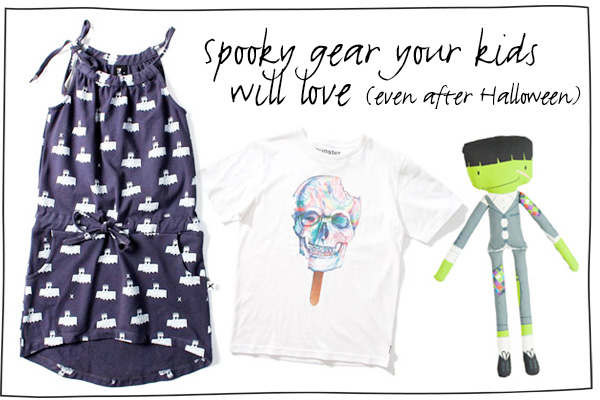 If you're celebrating Halloween this year, we've found 12 ways to cut out the disposable junk and buy cool clothes, toys and accessories that your kids will love to creep themselves out with well after Hallow's Eve.
1. Superhero threads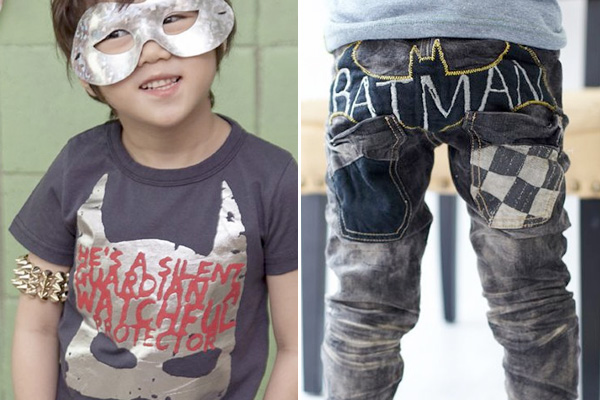 Kit out your mini superhero with a mask tee ($27) and Batman jeans ($59)
2. Kitty arm candy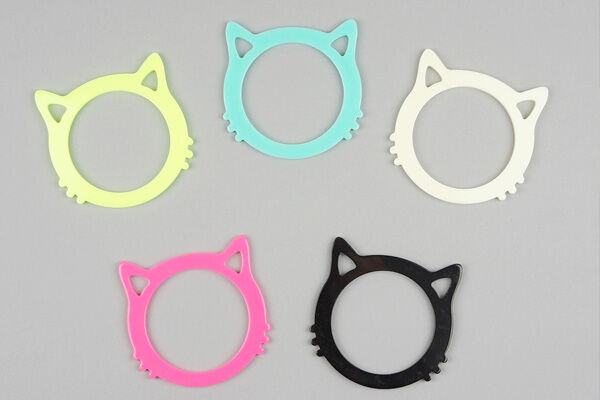 Forget the lollies, we prefer arm candy. Spook it up with a black Milk & Soda kitty bangle ($11.95) or buy the whole cat-tastic set.
3. Spooky softies
These ghoulish soft dolls ($15) from The Kidstore are too cuddly and cute to really be scary!
4. Witchy tee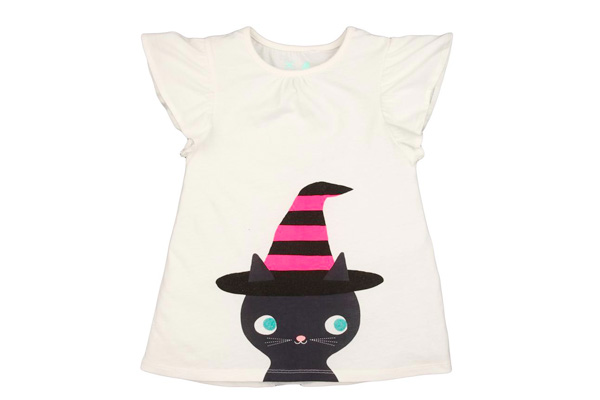 This cheeky Agatha tee ($16.95) from Cotton On will bewitch your little girl.
5. Kitten feet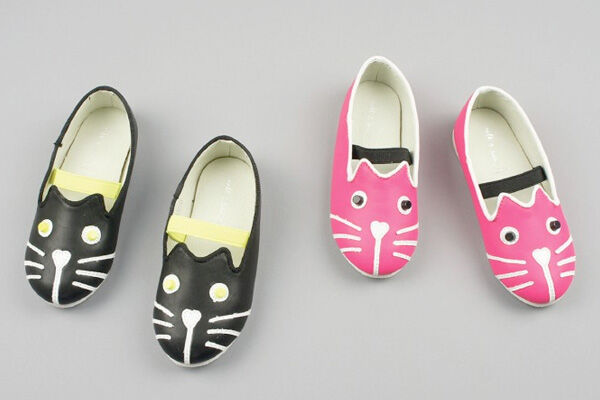 More puddy cat goodness from Milk & Soda – this time it's adorable ballet slippers ($49.95)
 6. Bat nap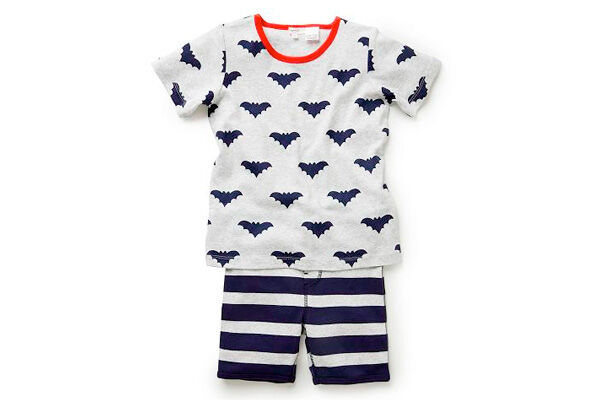 These bat-tastic PJs from seed will keep the boogie man away.
7. Glowing finger puppets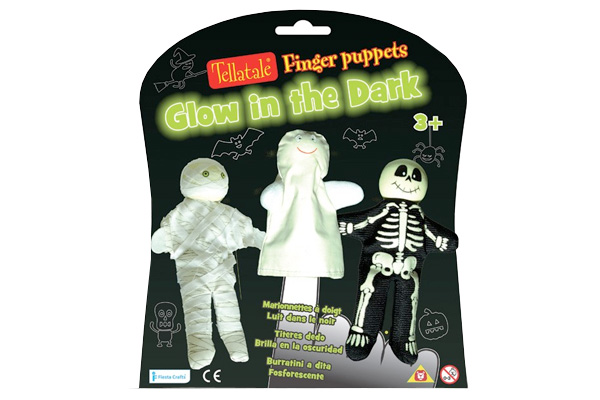 These glow in the dark finger puppets ($19.95) are great for midnight puppet shows!
8. Awesome Minti outfits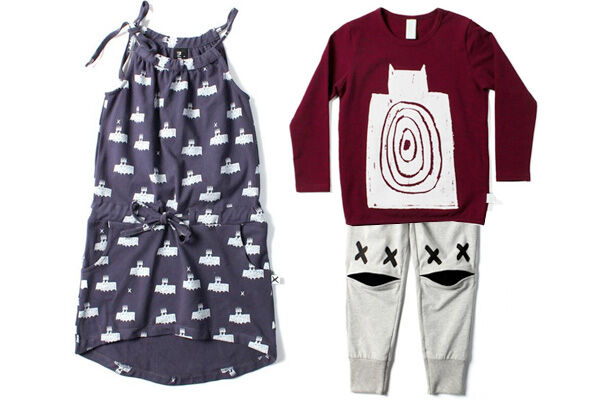 Minti always does creepy cool so well. Funk it up with a bat queen dress ($59.95), Target Hero Rad Tee ($29.95), or Cross-eyed Trackie ($54.95)
9. Glow in the dark marbles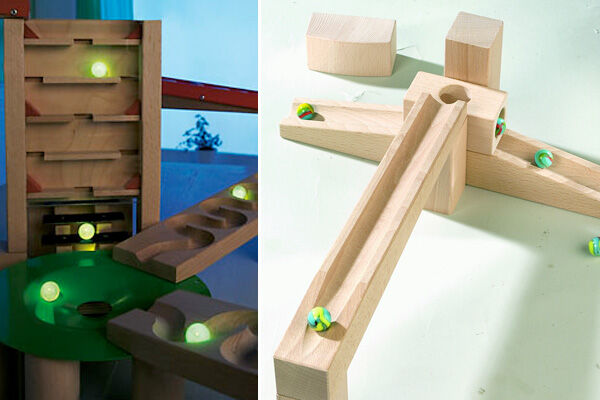 Turn off the lights and give your marble run a spooky dimension with Haba's glow-in-the-dark ghostly marbles ($22.90).
10. Munster Kids Tees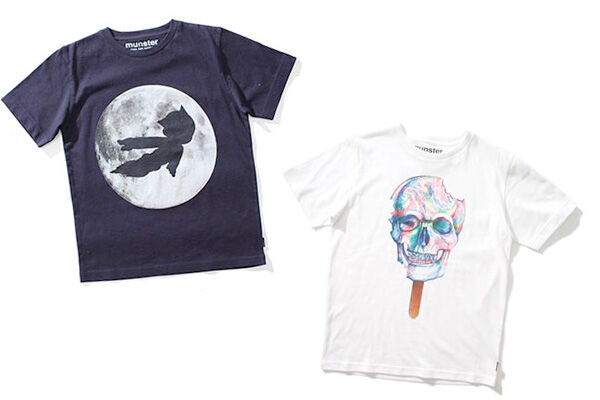 With a name like Munster Kids, this brand always leans a little to the dark side. Grab an Astroid Tee ($29.95) or Skull Pop Tee ($39.95)
11. Shoe Wings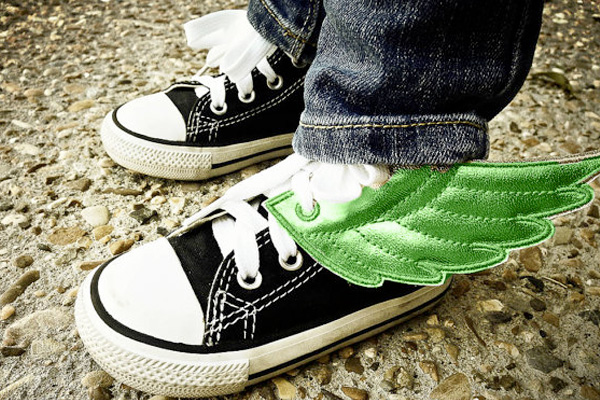 Take flight with Cotton Laundry shoe wings (US$11.99).
12. Hippo Blue Halloween Tees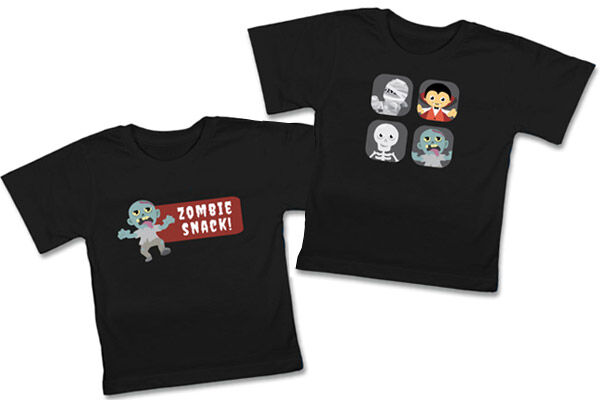 We love these Hippo Blue Halloween t-shirts ($17.57) that can be worn again and again.