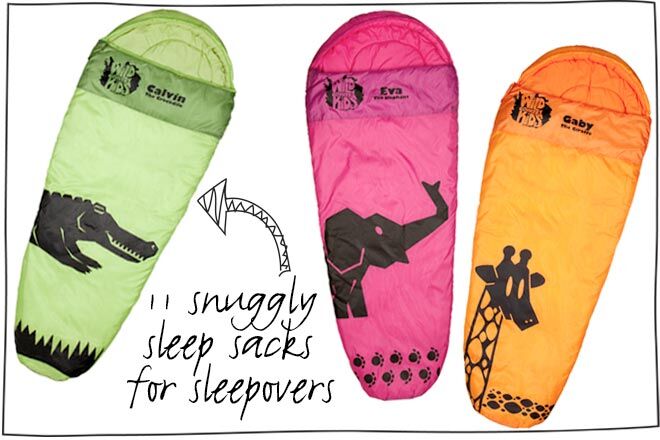 There are few places as warm and cosy as inside your very own sleeping bag. As a child, it was a treasured friend, my own safe cocoon, a constant companion in my kiddie adventures.
I can only imagine how excited I would have been to trade in my plain old khaki number for one of the following.
Whether it be for a sleepover with friends, a star gazing session, naptime at kindy or even just some snuggle time in front of the telly, these sleep sacks will definitely bring some style and fun to your little adventurer's life … and no khaki in sight.
1. Wildkin Kids Sleeping Bags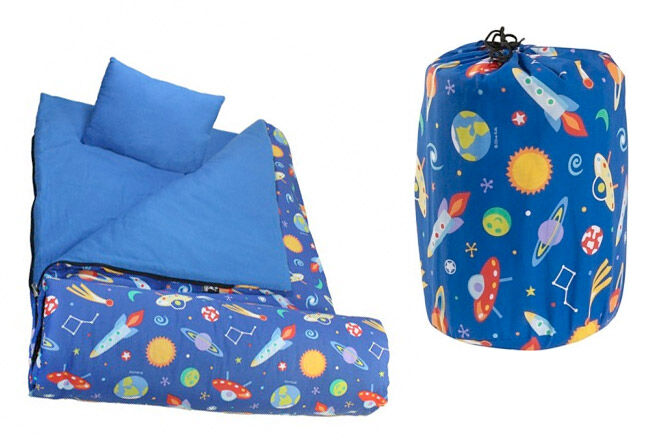 Spaceships and rockets soar around this Wildkin Kids Sleeping Bag ($89.95). Soft and cottony on the inside just like their doona at home, this one will hopefully banish any thoughts of homesickness to outer space.
2. Kozy Koala Sleeping Mat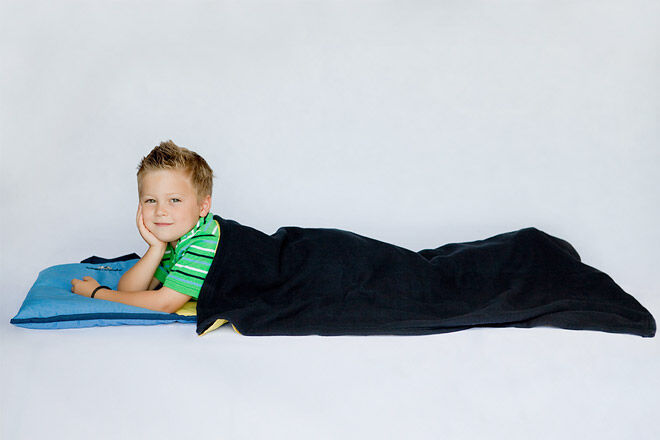 The Kozy Koala Sleeping Mat ($49.95) is a padded sleep mat, pillow, sheet and blanket all in one. The main part of the mat folds back into the pillow, making it compact and portable – the easiest bed on the go!
4. Freckles Sleep Over Bags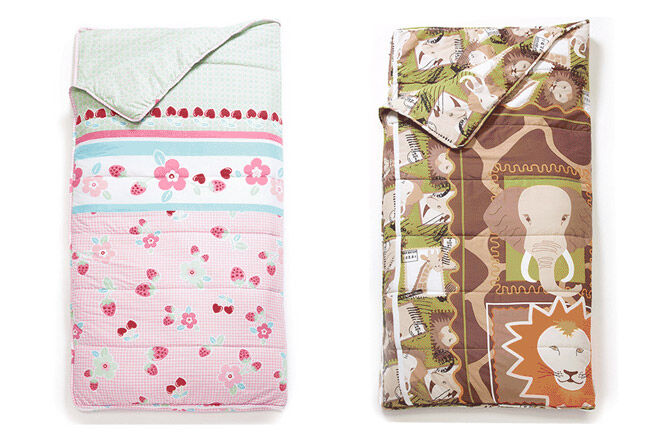 Secrets will be shared until the early hours of the morning with Freckles Sleep Over bags. If they are too nice to think about storing away, they can also be unzipped to use as a comforter all year round.
5. Melissa & Doug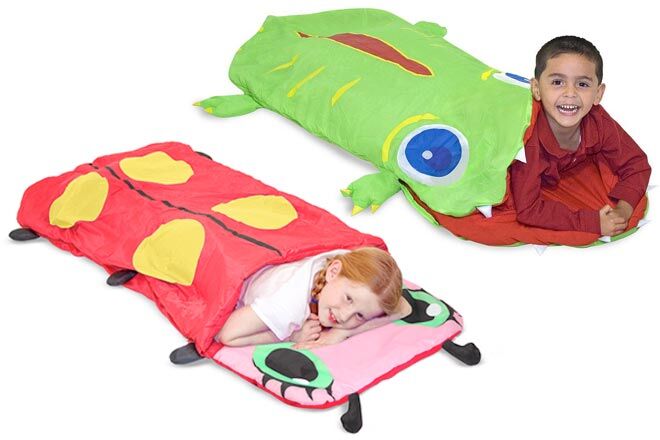 Kids will love being gobbled up by Augie Alligator or wrapped up in Mollie Ladybird by Melissa & Doug. Bed down and find a comfy spot for little imaginations to soar.
6. teeny me snooze sacs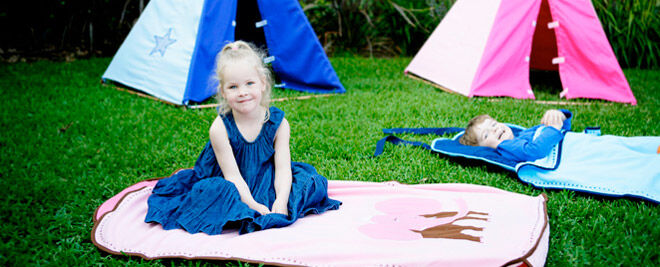 The all-in-one snooze sac with padded mat from teeny me ($79.95) is easy to roll up and carry as well as fully machine washable. The super cute design choice of either elephant or lion is a fun way of bringing the safari to bedtime,  no matter where your child is sleeping.
7. Magnolia Nursery Decor sleeping bags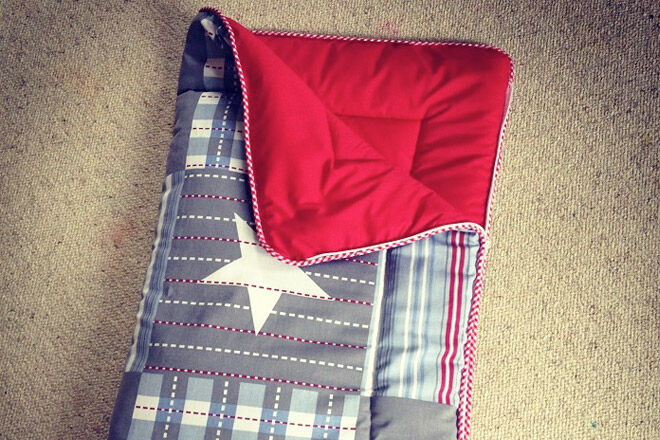 These handmade sleeping bags by Magnolia Nursery Décor ($88) will have your child feeling warm and snug with their patchwork feel. When they aren't out on adventures, you can conveniently unzip the bags to be used as great single bed quilts.
8. Awesome Anaconda kids sleeping bags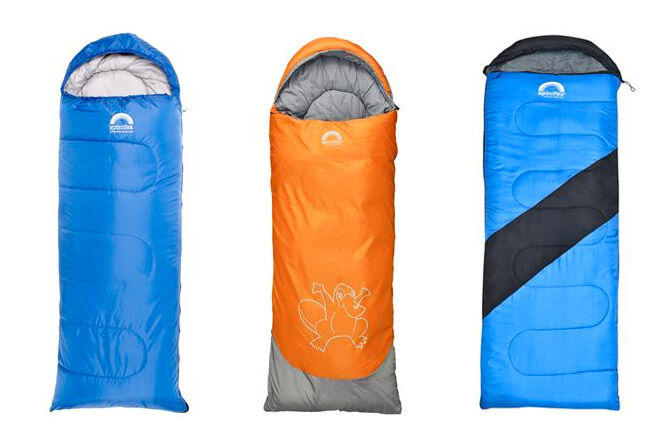 For sleepovers with friends and fun camping nights out, the Anaconda Kids Sleeping bags (from $19.98) are the perfect option. They will keep your kids cool in summer, toasty warm in winter and also pack down to nothing … Perfect!
9. Velogear kids sleeping bags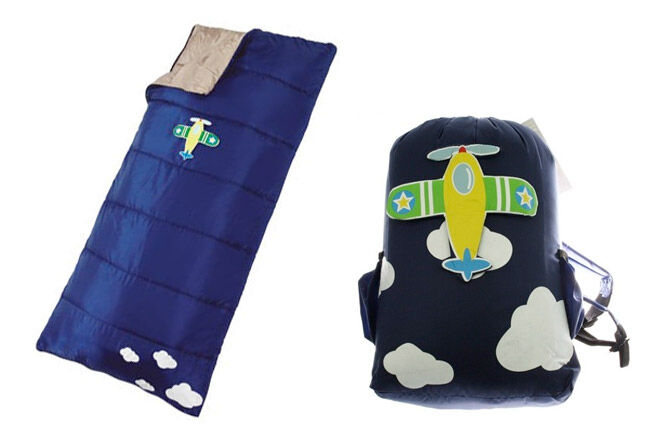 Your kids will be running out the door with the Velogear Sleeping Bags ($29.99). The cool koala and airplane printed bags come in matching backpacks so you can carry the bag to a friend's house or a camping trip in style.
10.  Wild Country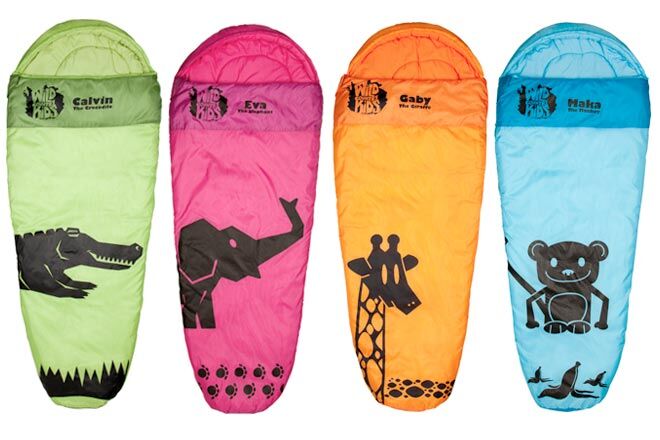 These cute Wild Country summer weight sleeping bags ($39.99) feature animal characters to keep your little monkey or cheeky crocodile company at night.
11. Kathmandu Pipsqueak sleeping bags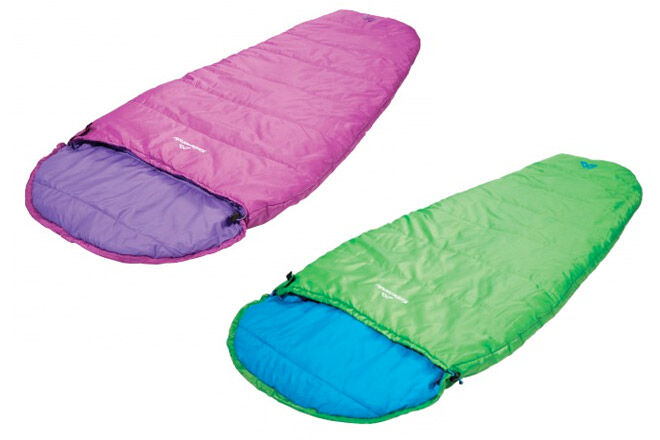 The Kathmandu Pipsqueak sleeping bags ($119.98) will keep your kids warm all night and waking refreshed, ready to go in the morning! Hopefully not too early…