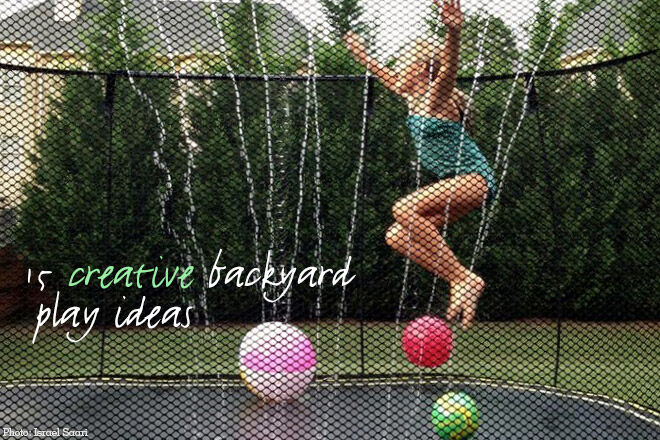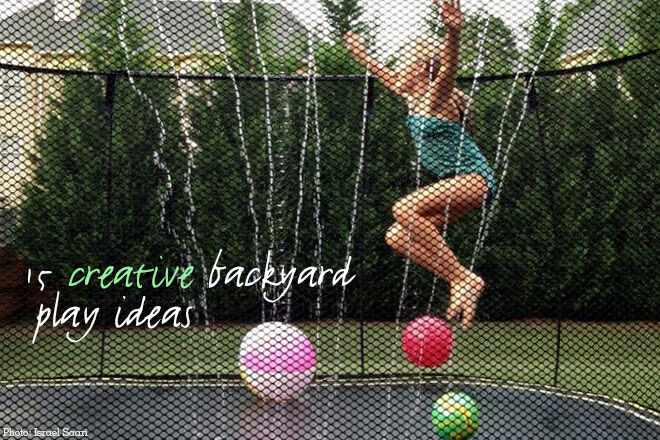 Roll on summer! Outdoor play is a fantastic way to fuel healthy development in our kids and a wonderful way to enjoy the warmer months of the year. Not only that – kids love it! In a recent survey, 66% of Aussie kids voted outdoor play as their favourite activity … but more than one-third say they've run out of ideas for play. Oh no! So let's help them get back on track. Along with our friends at Springfree Trampoline, we've curated 15 inspired backyard play ideas to get your kids moving, creating, skill-building and enjoying the great outdoors.
1. Kiddie car wash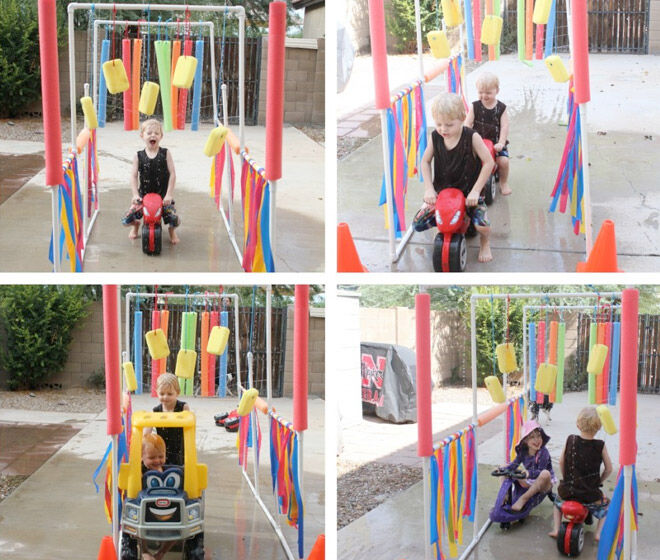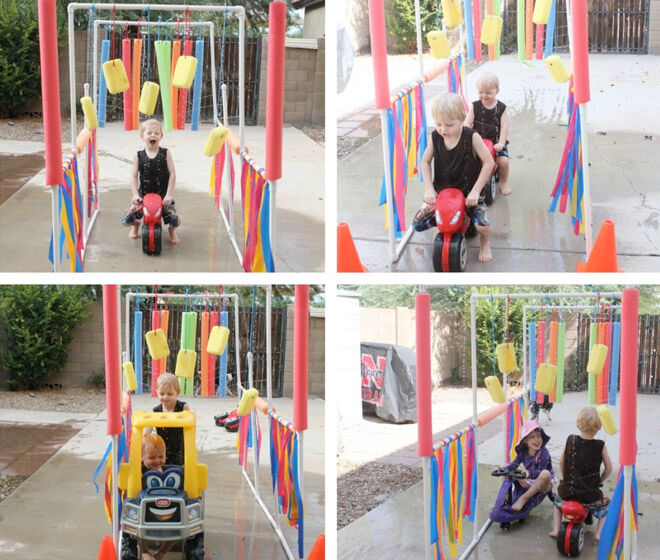 Set up the sprinkler and let kids 'drive' through on their bikes and ride-ons, or get more elaborate with this DIY construction made from PVC pipes, pool noodles and strips of plastic table cloth. Get the instructions to make your own at Mom Endeavors.
2. Mud pie kitchen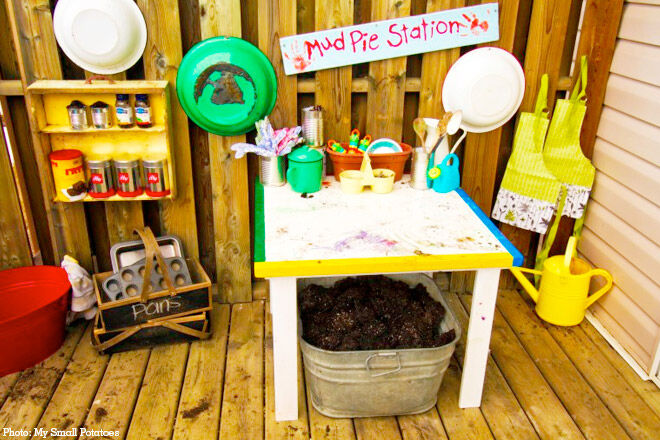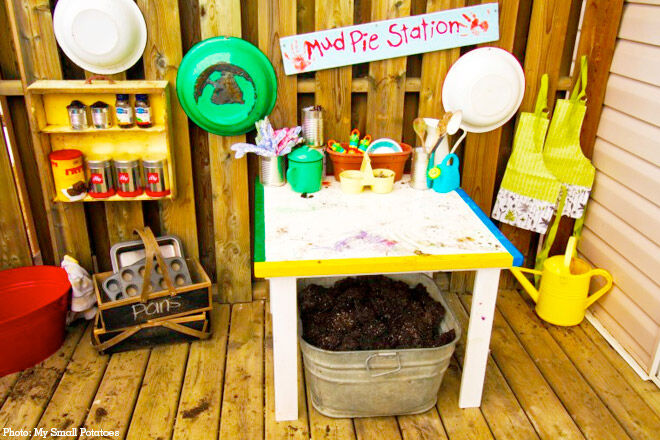 Patty cake, patty cake! What kid doesn't love mud pies? Give them some pots and pans and a corner of the garden to create a mess, or build a permanent outdoor kitchen that will draw them out in to the garden and provide lots of opportunities for pretend play. Get tips for creating your own at My Small Potatoes.
3. Springfree Trampoline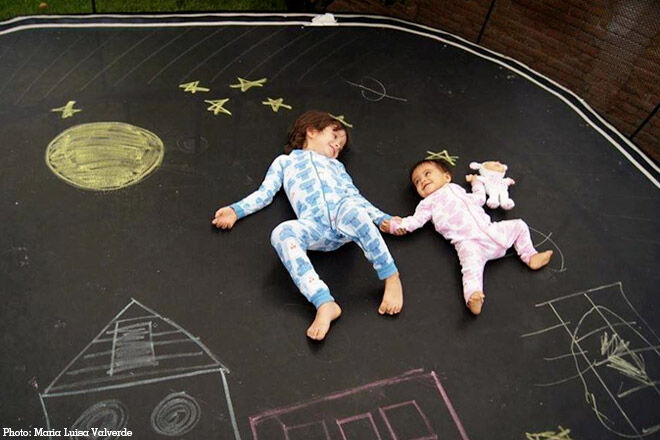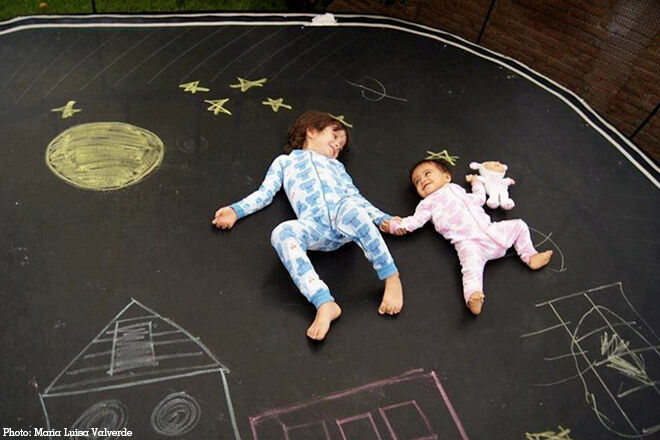 There's nothing that gets kids more excited about heading to the backyard than a trampoline. Springfree Trampolines are the world's safest, with no nasty springs, and a flexible net that catches wayward jumpers (so you can let kids burn energy and enjoy the great outdoors with peace of mind). Plus, kid trampolines are not just for jumping! Put a sprinkler underneath to create an instant waterpark, let the kids draw all over the surface with chalk, or even use it as a sleepout bed for older kids.
4. String maze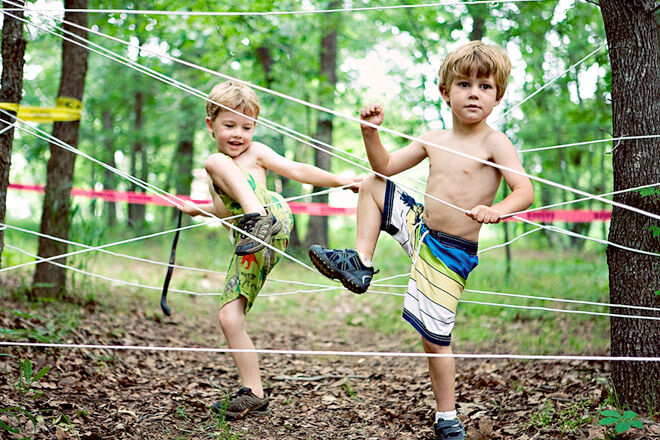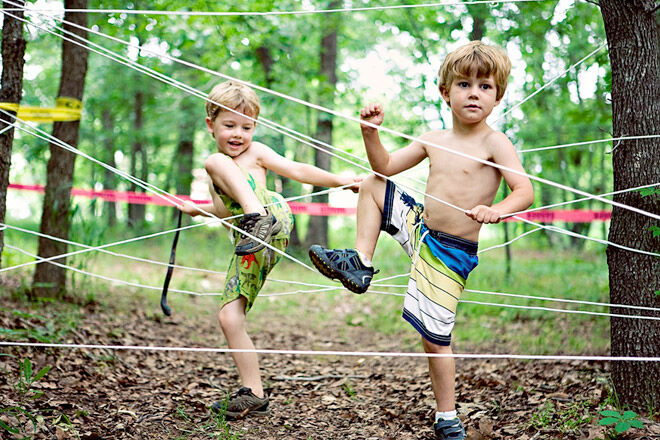 Test your spy skills by rigging up a string maze between some trees and challenging your kids to make it through! Great for practising balance and co-ordination skills, you can read more about this idea at Under the Sycamore.
5. Life-sized board game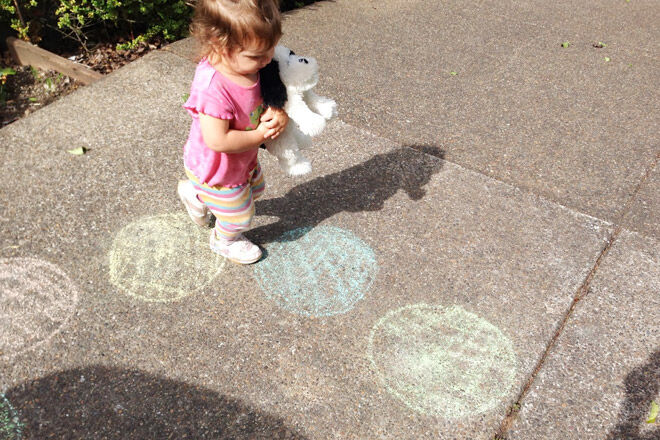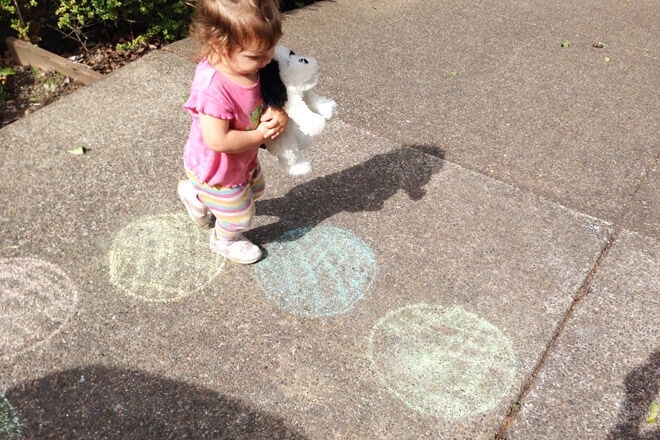 All you need to turn your deck or driveway in to a giant board game is some masking tape or chalk. Try hopscotch, chequers, noughts and crosses, ball games like four-square, or invent your own! Find more ideas for life-size board game fun here.
6. Fairy garden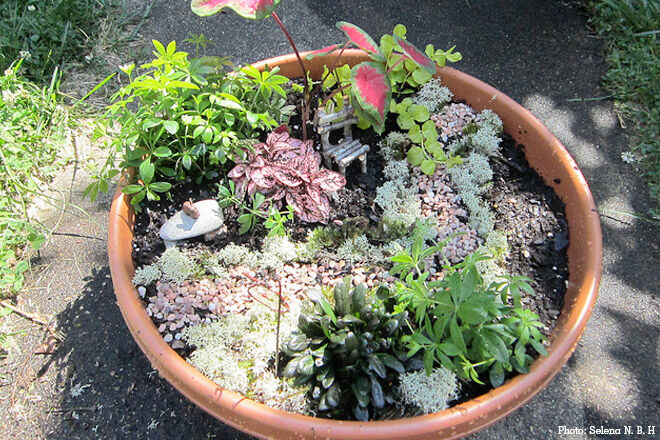 Get your little fairies interested in an outdoor project by creating a fairy garden. Your  helpers can collect shells, rocks and sticks to create sprite-sized fences and cobbled pathways. Add some doll furniture and some miniature plants to created a tiny wonderland.
7. Giant bubbles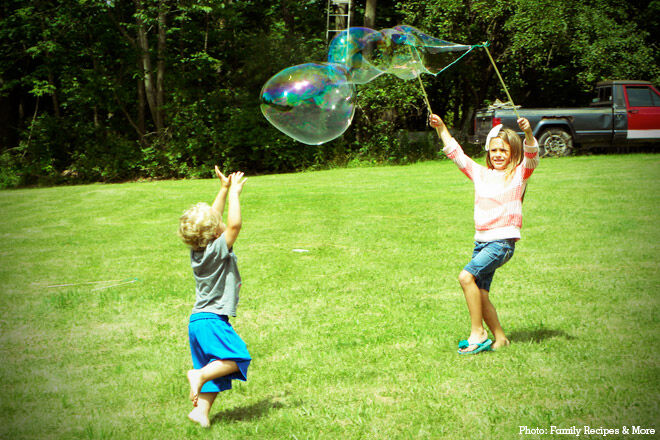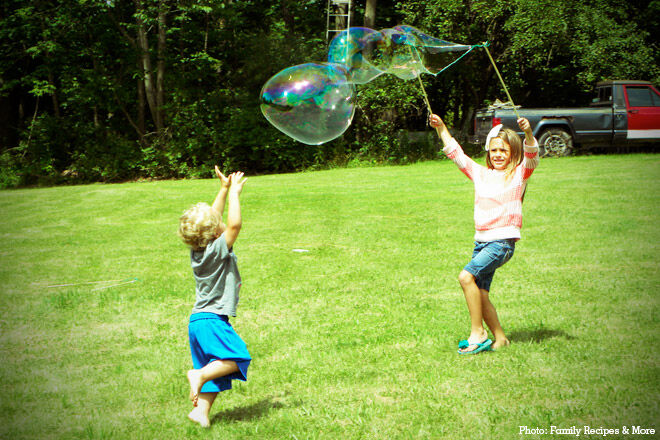 When it comes to bubbles, bigger is better! Fill a paddling pool with bubble mix and create bubbles with a hula hoop, or make your own giant bubble wand using string and wooden dowels. Find a recipe for homemade mega bubble mixture at Family Recipes & More.
8. Outdoor chalkboard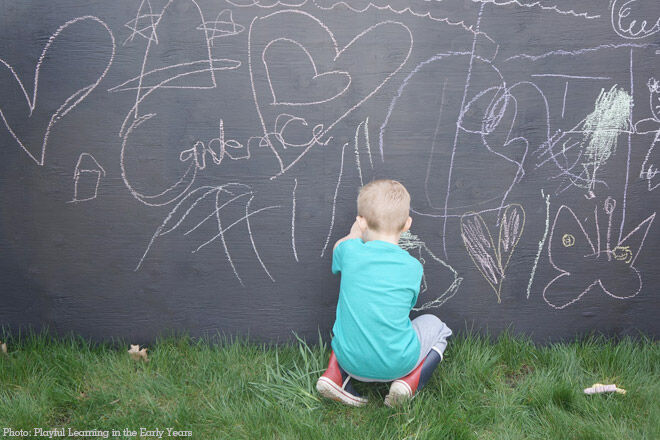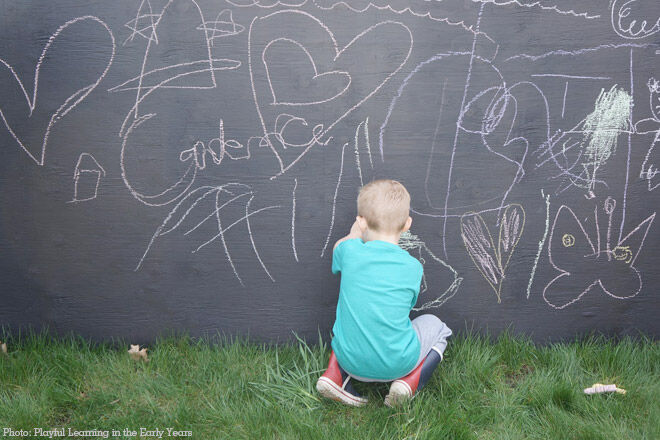 A permanent outdoor chalkboard can be a great way to get the kids outside for some artistic play. Paint marine plywood with chalkboard paint and attach it to your fence, the side of your cubby or above a sandpit. See more ideas here.
9. Water balloon pinata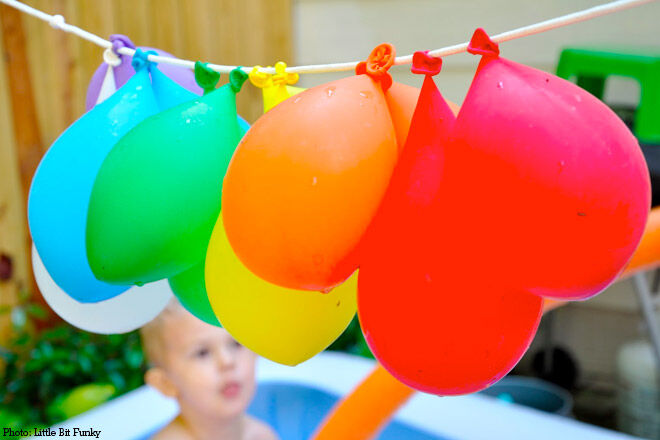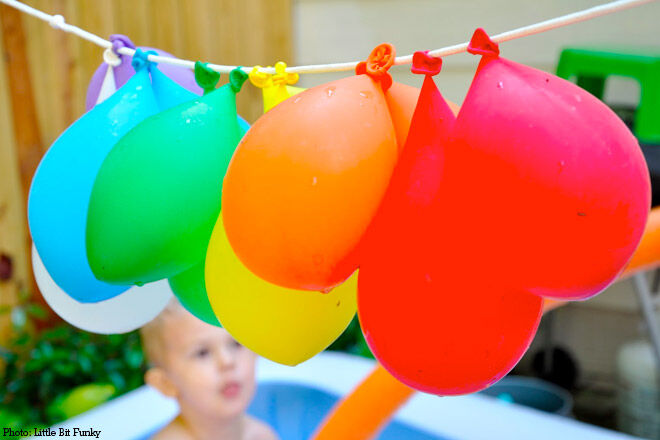 Perfect for a hot day, this twist on the traditional pinata will see the winning whacker get a good soaking instead of a shower of lollies! Get some tips on how to make yours at Little Bit Funky.
10. Twister on the grass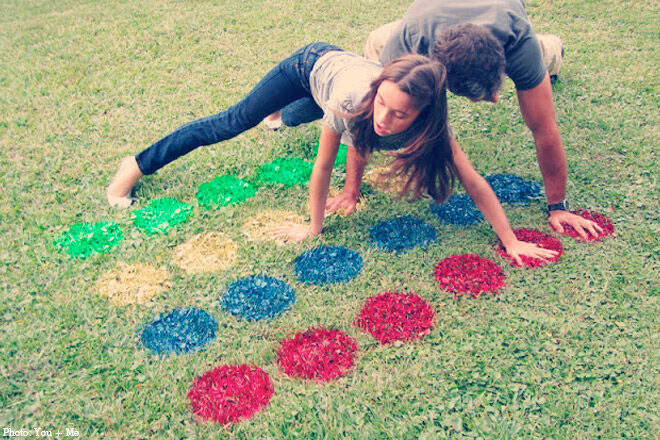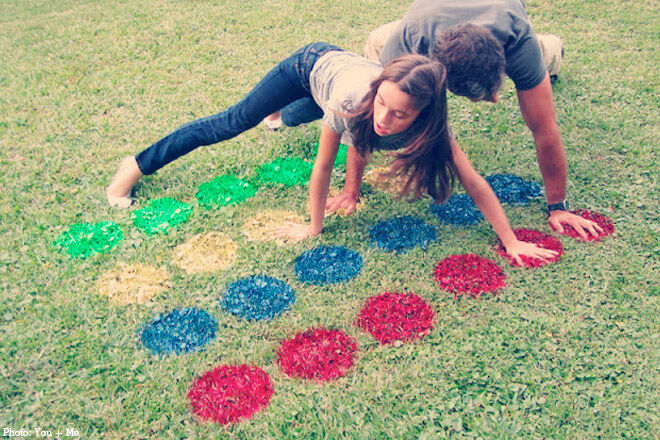 Katie from You + Me made this outdoor Twister yard game for a birthday party, but it would be great for everyday fun too! You'll just need a circle template cut from cardboard, some coloured spray paint and a homemade spinner.
11. Outdoor Car Track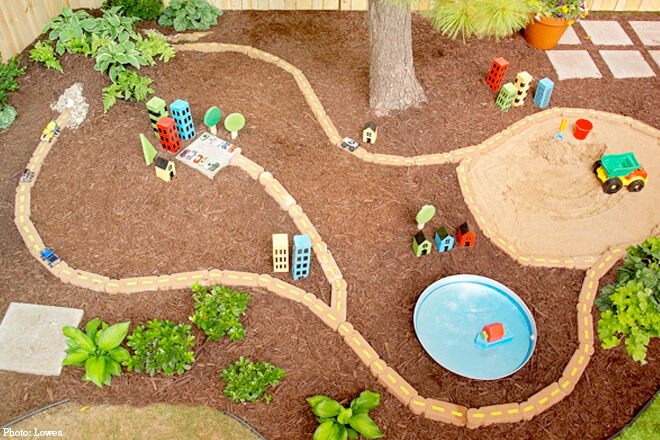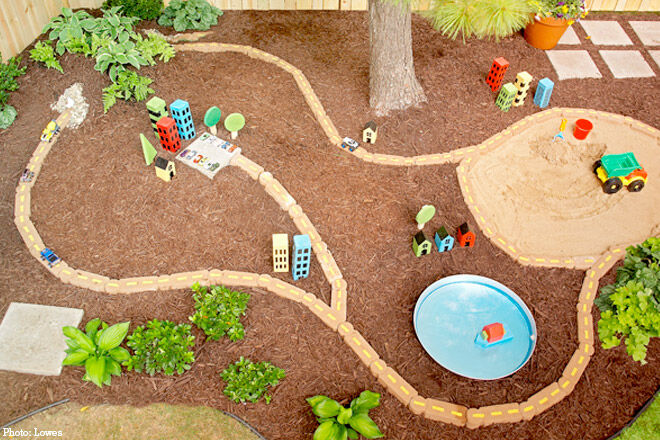 Transform a corner of your garden in to an outdoor car track and miniature town using garden edging blocks (get the instructions here). The kids can have fun making the village houses and buildings out of recycled packaging and cardboard boxes.
12. Nature art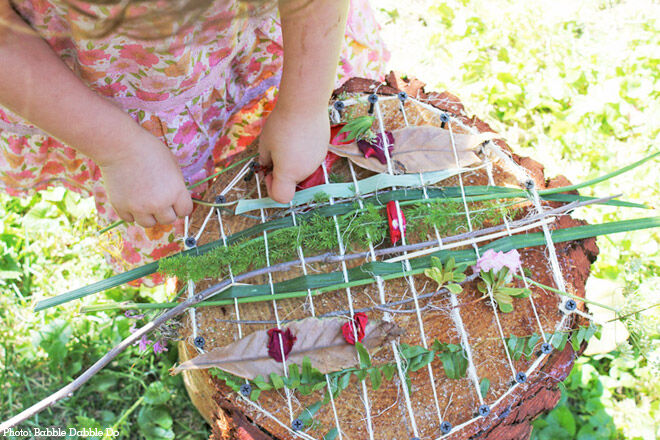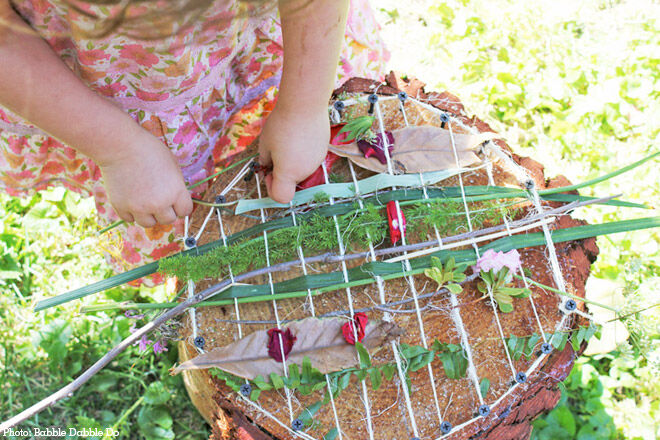 Your back yard is full of nature's art supplies. Create rubbings with leaves, dry flowers in a press, use playdough and sticks to make sculptures, or weave your outdoor finds through a natural loom (get the instructions at Babble Dabble Do)
13. Scavenger hunt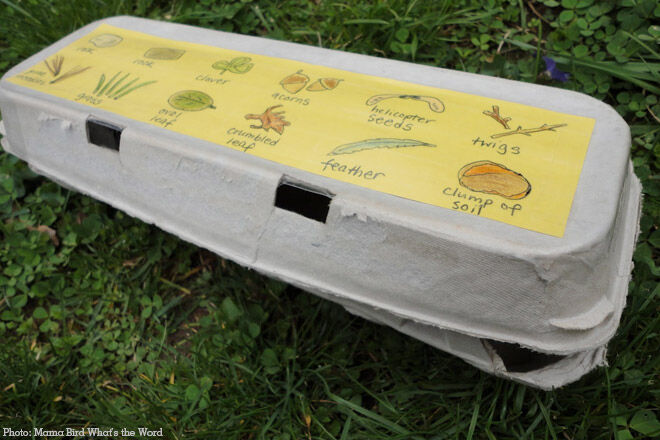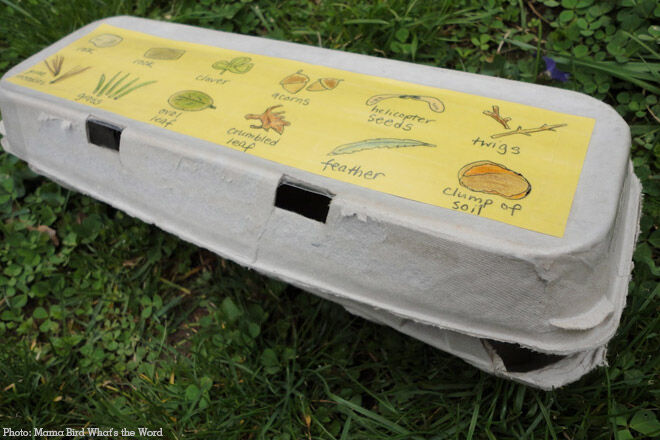 Steal this cool scavenger hunt idea from Mama Bird What's the Word: Find an old egg carton and draw or write a selection of items on the lid – feathers, rocks, twigs, leaves, seed pods, gum nuts and more. Then send the kids on a mission to find them all, filling up each spot in their egg carton as they go.
14. Water Wall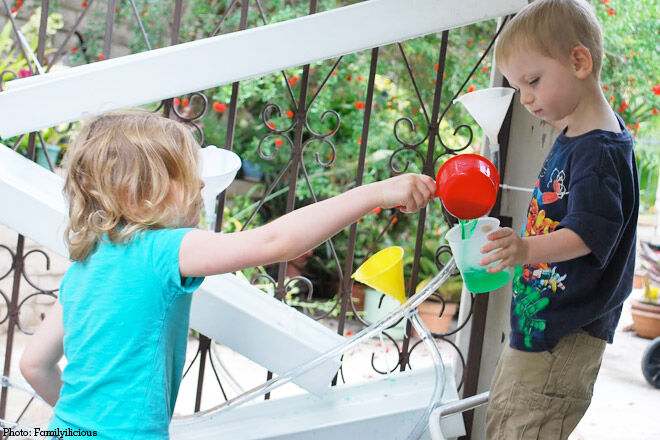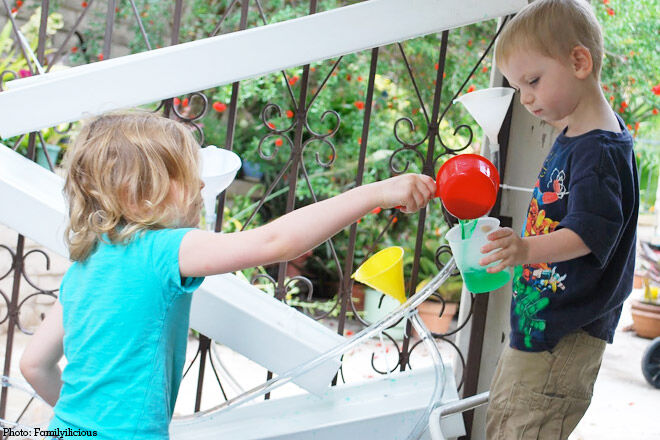 Turn old plastic bottles, pipes, funnels and guttering in to a super fun water wall. Kids will have a fantastic sensory experience pouring, filling, emptying and watching where the water ends up. For even more fun, float balls through guttering channels or use coloured water. Find out how to create your own at Familylicious.
15. Pet rocks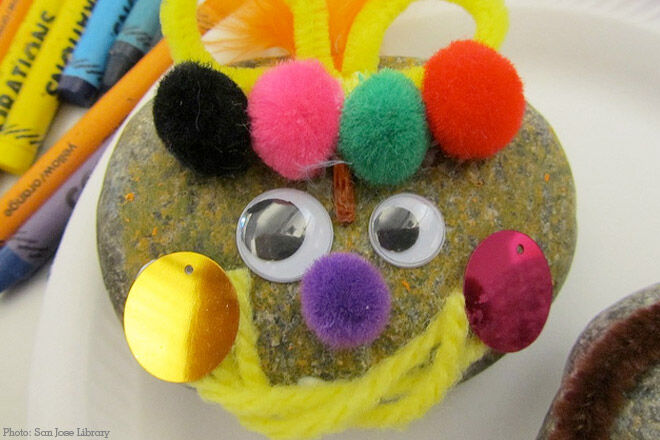 Give your tiny tearaways some paint, textas, googly eyes, glue and as many craft items as you can muster. Then let them select their favourite rock and go to town creating a little stone friend. A great activity to do out on the grass where you won't have to worry about mess or drips!
(This is a sponsored post by Springfree Trampoline)