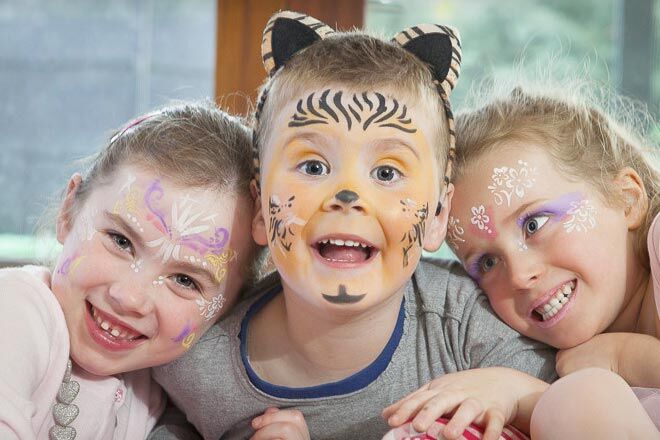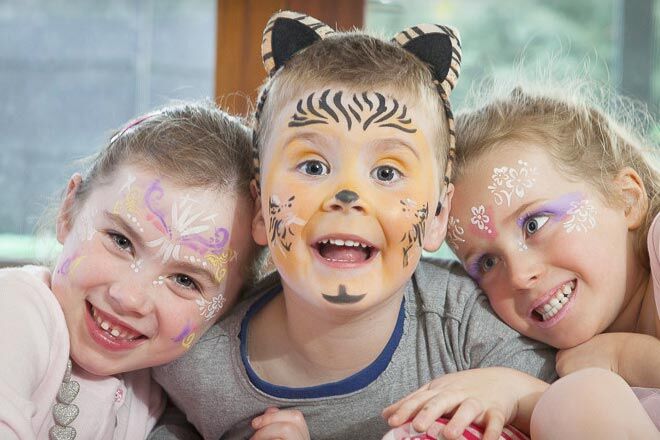 If, like me, your face paint repertoire is restricted to drawing awkward cat whiskers with a blunt eyeliner pencil, we're about to help you step up your game.
No fine art degree required – you can safely say 'yes' to your child's Spiderman/tiger/butterfly request without having to hang your head in shame at the next dress up party.
Brought to you by Pure Poppet, here are 6 super simple cheats, tips and tutorials to turn you in to a face paint pro!
1. Simple Spiderman
http://www.youtube.com/watch?v=DPZWQsXPdp0
This fuss-free video guide shows you how to achieve Spiderman's signature look. But the cutest thing about it is actually the adorable mini model going cross-eyed during the process!
2. Easy Tiger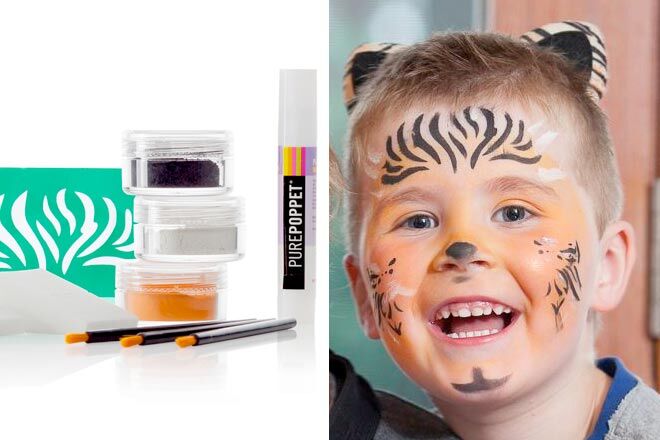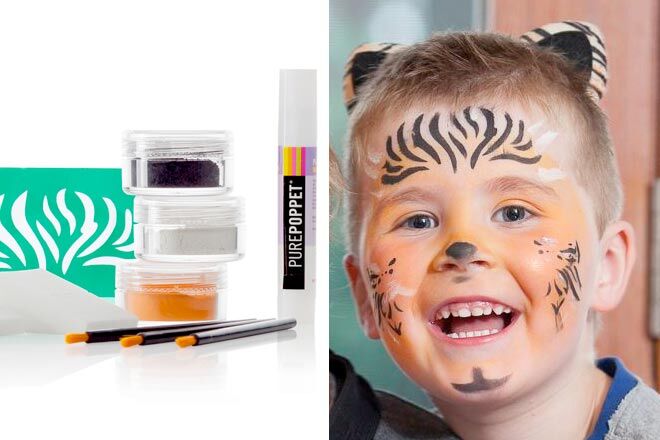 Those tricky tiger stripes are a cinch with Pure Poppet's Natural Face Paint Packs ($24.95) containing a secret mum cheat – stencils! Finish off the look with mineral powders, makeup crayons and brush applicators included in the set. Plus it's all non-toxic and natural, to keep little tigers (and kids) safe.
3. Swashbuckling Pirate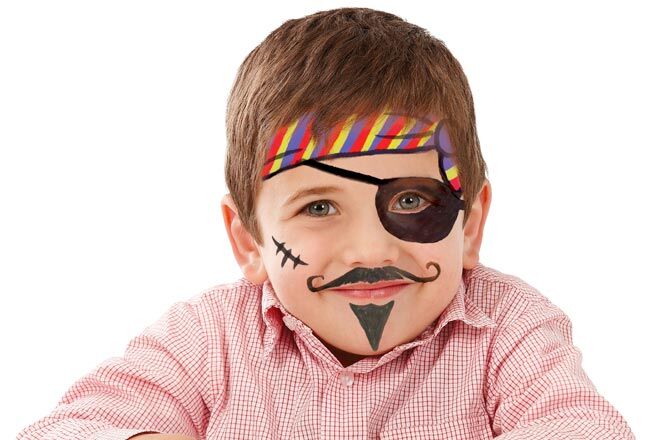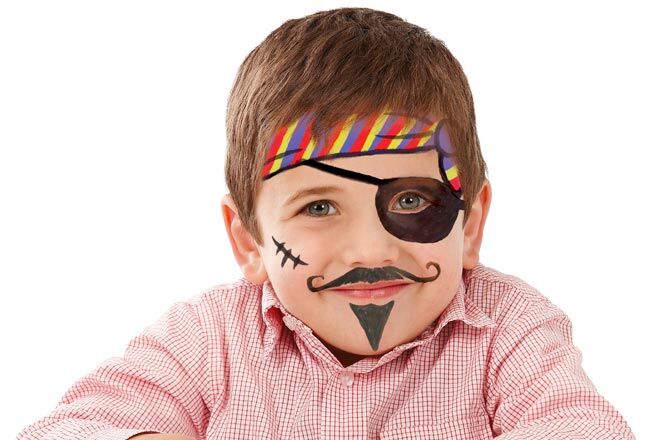 Get your Jack Sparrow on and conjure up a rather dapper pirate with these step-by-step instructions from Colorific.
4. Floaty Fairies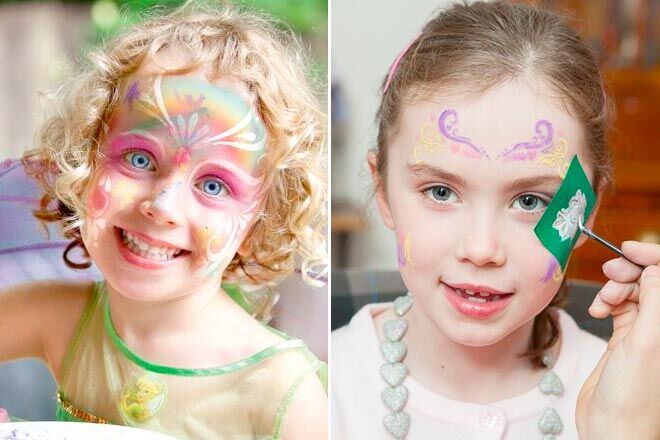 Easy-peasy fairies are but a stencil away. Once again Pure Poppet's Natural Face Paint Packs come to the rescue with girly curlicue stencils and shimmery powers that can easily be adapted to create any fairy/princess/mermaid combo.
5. Blingy butterfly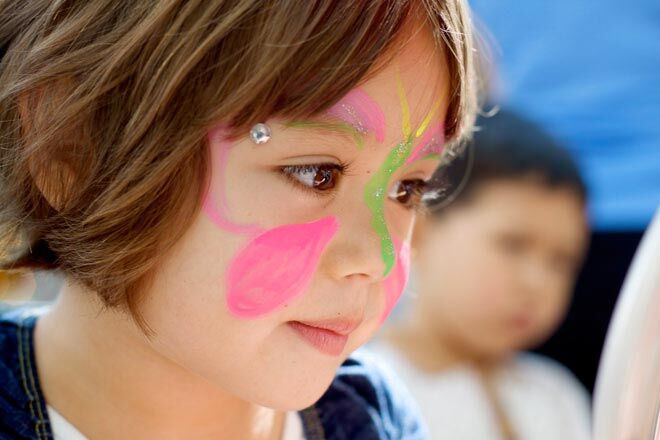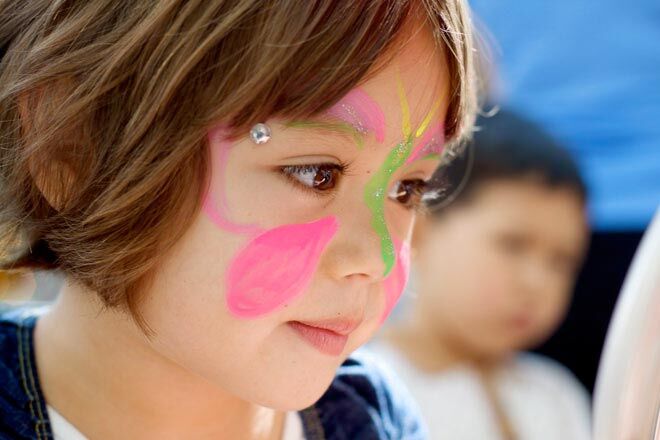 You really don't have to plaster their whole faces with paint to achieve a great effect. A few simple shapes and a sparkling jewel sticker are all it takes to create this simple, dazzling butterfly. Found at Sweet Fine Day.
6. Hello Kitty
http://www.youtube.com/watch?v=gzxFG161qGg
Create a Kawaii cutie with this step-by step Hello Kitty mask tutorial, including a couple of hints for fixing up your mistakes. Not that you'll make any, right?