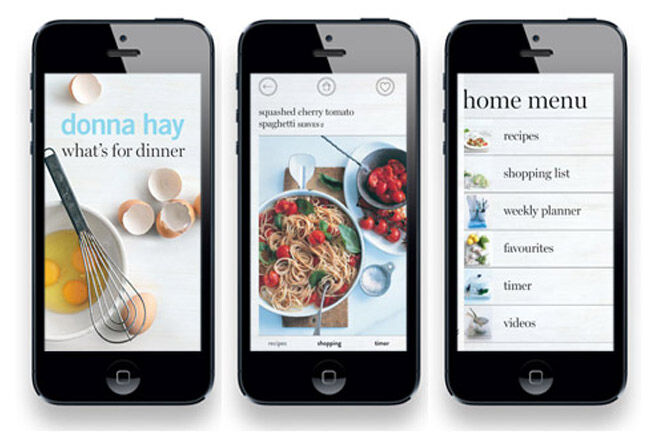 Donna Hay's new mobile app 'What's for dinner?' is the latest addition to her swathe of beautiful and inspiring home cook must-haves.
If you're a busy mum on the go you'll love the easily accessible chapter themes or the new search by ingredients feature, especially handy if you only have a couple of things left in the fridge. For the more organised amongst us there's even a weekly planner and shopping list.
When it's time to start cooking, Donna Hay's 'What's for Dinner?' mobile app has taken the thinking out of cooking. Everything has been beautifully photographed and put together with step by step instructions when you are holding your mobile device upright. Turn it sideways and enter 'cooks-mode' taking you thorough what needs to happen when. We especially love the in-page timer.
Best of all, we get 2 recipes books free! Chicken Summer vol 1 and Pasta Summer vol 1. The other in app purchases include Salads, Barbecue, Asian and our favourite One Pan Summer. Each costing less then a Granny Smith Apple!
'What's for Dinner?' a simple meal solution in the palm of your hand.