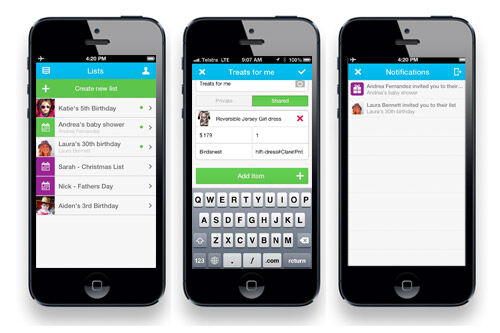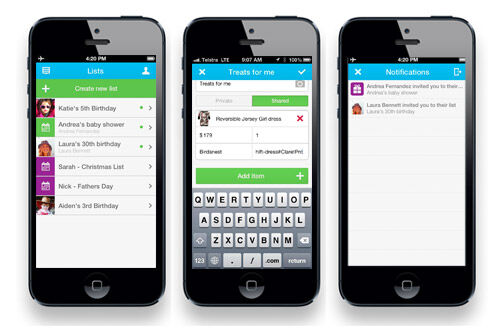 Keep track of all your Christmas gift ideas (and drop some hints for your own pressies) with The Gift Register!
This nifty App allows you to create customised gift suggestion lists and easily share them with friends and family. It can be installed via Facebook and managed through an App on your phone. When you see something you like (or a great idea for your kids), simply snap a pic and add it to your list.
If you don't want to ruin the surprise completely, you can even make general entries that nudge gift-givers in the right direction. It's also a fabulous way to stop kids nagging in the toy store by logging their requests (and assuring them they'll be passed on to Santa). Plus, it's free. Yay!
The latest App upgrade now includes a Store, which provides lists of unique and trending gift solutions for everyone, and a quick link to purchase gifts online.
Available in the iTunes store (free).