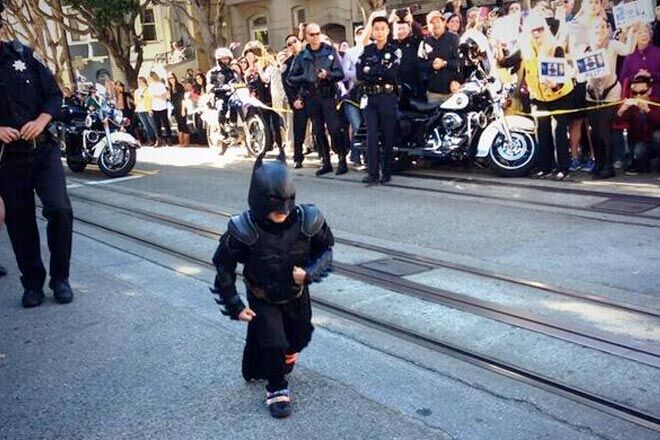 Get ready to feel some feelings.
Thanks to the Make-A-Wish Foundation (and more than 11,000 volunteers) Miles Scott, a five-year-old leukemia sufferer, has spent the day fighting crime in his very own Gotham City, San Francisco. Dubbed 'Batkid', Miles responded to calls for help around the city along with an adult Batman sidekick in his awesome Batmobile. The duo rescued citizens, defeated The Riddler and arrested The Penguin. Crowds of spectators came out to cheer him on, and the FBI got in on the act – announcing they were charging The Riddler and The Penguin with kidnapping and conspiracy.
After a successful day saving Gotham, Batkid was handed the keys to the city by the SF mayor and even received a video message from President Obama.
And the best news of all? Miles' cancer is in now in remission. I think I'm going to have a little happy cry now!
[Via Buzzfeed]