The key to shopping like a pro is planning – and these days, a crumpled up note scribbled on the back of an envelope just doesn't cut it. The humble shopping list has gone high tech with a flock of apps designed help you save time, money, and get exactly what you want. We've found 14 of the best … so let's go shopping!
1. The Gift Register
The Gift Register is a godsend for anyone who (a) is surrounded by little people screaming I WANT THIS FOR MY BIRTHDAY whenever they hit the shops, or (b) has received more than their fair share of scented soaps and wishes their family knew what they actually wanted for Christmas.
The Gift Register allows you to create customised gift suggestion lists and easily share them with friends and family. It can be installed via Facebook and managed through an app on your phone. When you see something you like, simply snap a pic and add it to your list. If you don't want to ruin the surprise completely, you can even make general entries that nudge gift-givers in the right direction. It's also a fabulous way to stop kids nagging in the toy store by logging their requests (and assuring them they'll be passed on to Santa). Plus, it's free. Yay!

2. GrocerEaze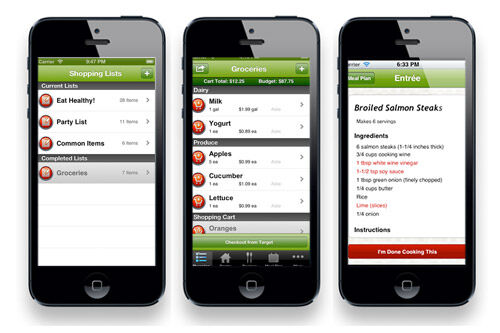 With a focus on budgets, GrocerEaze allows you to see how much your list will cost before you shop and track costs while you are doing the shopping. It also helps you keep an inventory of your pantry and can suggest recipes based on what you've got in your fridge and cupboard!
3. Pro Party Planner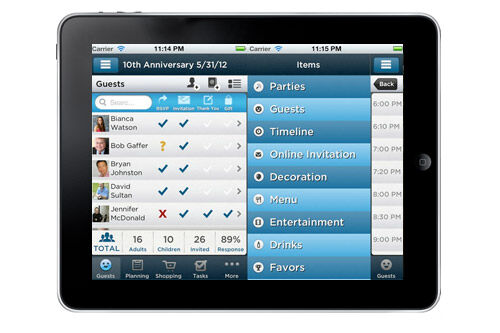 From kids' birthday gatherings to your office Christmas bash, Pro Party Planner helps you organise, plan and shop for events big and small. Create shopping lists and budgets for food, drinks, entertainment, decorations and more. You can also keep track of RSVPs, create timelines and everything else you might need to pull off the perfect soiree.
4. Scan2List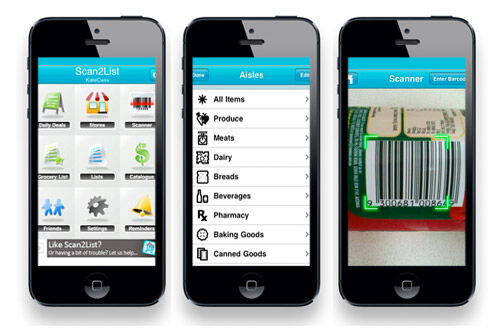 Made specifically for Australian shoppers, Scan2List lets you scan product barcodes and create a shopping list for any store. Create lists for the hardware store or the deli and everything in between, and then save or synchronise lists with other users. Unlike many other shopping list apps, all the measurements are metric and all the products are Aussie.
5. Out of Milk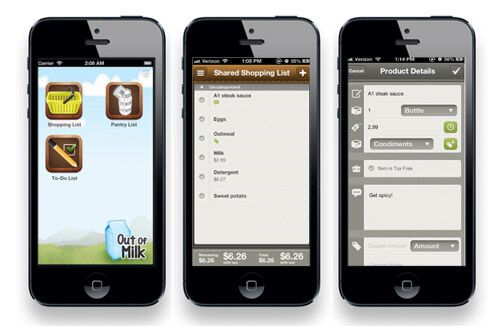 Manage your shopping lists online or on your phone with Out of Milk. Not only a shopping list, it also allows you to track your pantry items so you can check what you have when you are doing the shopping. It also allows you to sync in real time so you'll be able to see when your partner has found the cheese and crossed it off the list.
6. Coles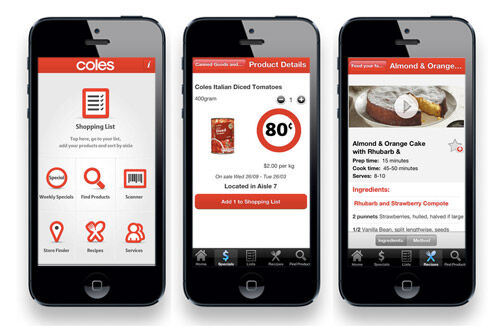 Search over 100,000 products and add them to your shopping list with the Coles app. You can browse weekly specials, use the barcode scanner to write your list, and share lists with family and friends. You can also sort your list by aisle so when you get there you're not wandering all over the supermarket aimlessly.
7. Wunderlist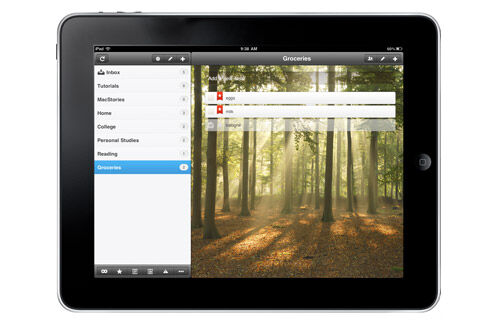 This task list and 'to do' app will help you plan, organise and shop. Wunderlist allows you to make all kinds of lists, collaborate with anyone and access your lists on just about any device. Make an ongoing lists of books you want to read or movies you want to rent. Create recurring daily, weekly or monthly lists, set reminders and notifications and print your lists with one click.
8. Aldi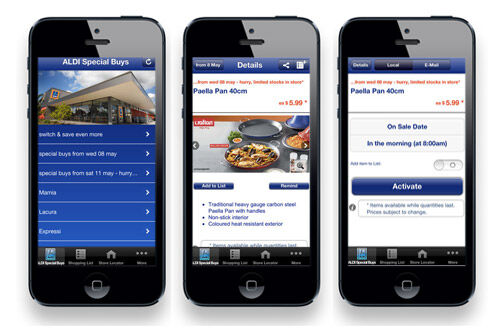 The Aldi App is a firm favourite with our team. Get updates on their bi-weekly 'Special Buys' (which can be anything from TVs to toys at huge discounts) then create shopping lists and set reminders so you never miss out. You can also use the Aldi Lunchbox App to create school lunch menus to keep ravenous kidlets fed throughout the week.
9. Woolworths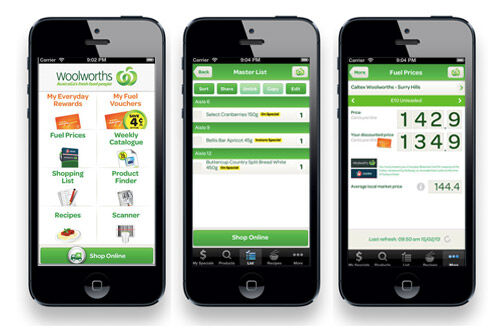 The Woolworths app features shopping lists sorted by aisle, a product finder, barcode scanner, and the ability to shop online. Other handy features include a section offering fuel price comparisons, recipes, and information on seasonal fruit and veg.
10. Grocery Gadget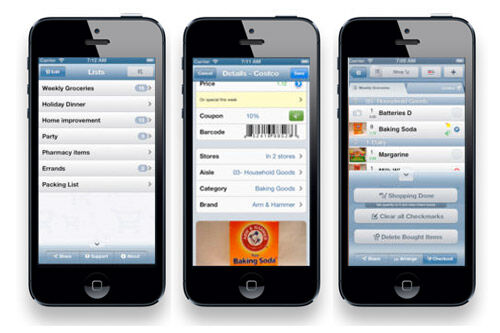 Grocery Gadget aims to increase the productivity of your grocery shop. You can add shopping list items via your phone, iPad or web portal and sync lists across all your devices. When you go shopping, the app learns the store layout by remembering the order in which you check off items, then organises your list correctly for next time.
11. BlueSky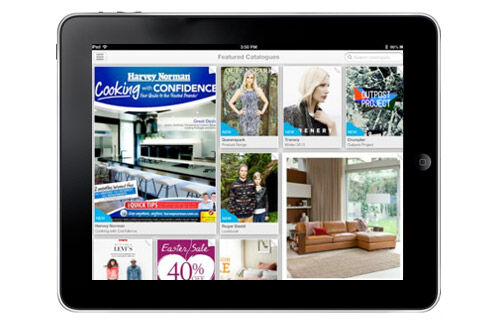 BlueSky curates the latest catalogues from major stores so you can browse and buy in one place – including Myer, David Jones, Country Road and many more. Save your must-have items to favourites and then your credit card do its magic.
12. FoodSwitch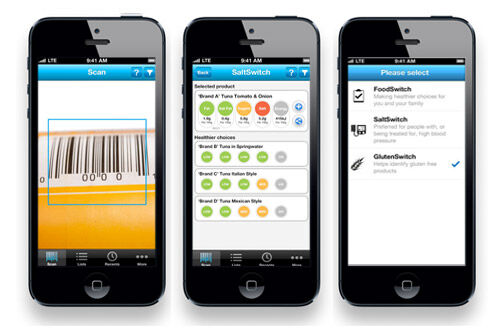 FoodSwitch is perfect for anyone looking to improve the choices they make when shopping. The app stores nutrional information on 37,000 different products – simply scan the barcode to find out the item's fat, sugar and salt content, and the app will then suggest similar, healthier foods as an alternative. You can also search for gluten free options or salt-reduced versions of your favourite foods, then store them in shopping lists and share them.
13. IKEA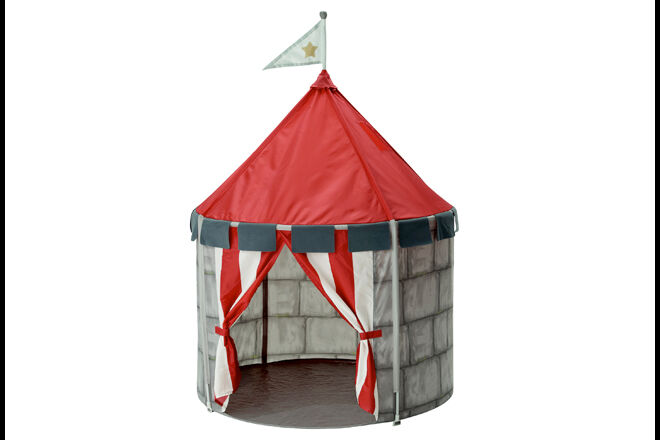 Now you can look pityingly at all those other people wandering aimlessly through the IKEA store, getting lost in the kitchen section and ending up with nothing but a bag of 100 tealights, while you whizz through locating all your pre-selected items without a hitch. Use the IKEA app to browse products at home, create shopping lists, check availability, and let the app guide you to the location of your selected products.
14. GroceryZen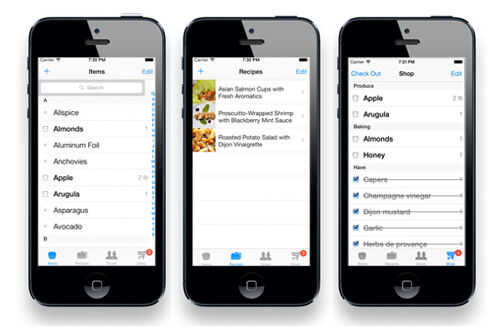 Achieve shopping nirvana with GroceryZen, an app that allows you to add the ingredients lists for all your favourite recipes (including quantities) so you can easily create shopping lists based on what you want to cook. You can also send your list to other people whether they use GroceryZen or not – so you can do all the planning and then outsource the shopping!
(This post is sponsored by The Gift Registry)