Hedgehog Wheely Bug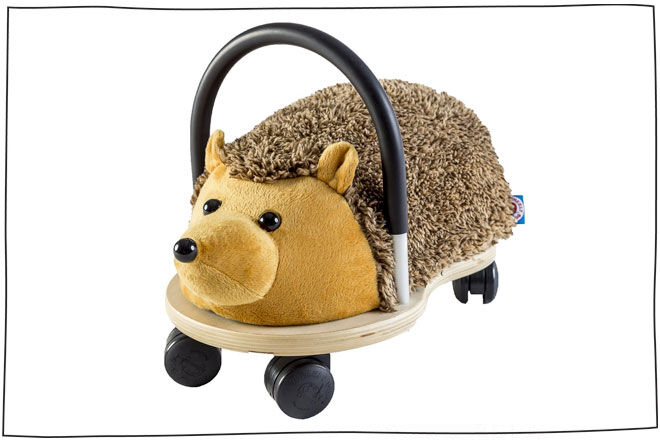 Wheely Bug ride-ons go backwards, forwards, sideways or around & around. Push them, pull them, ride them or simply cuddle them. Now available in Hedgehog and Panda ($119).
HABA My First Ball Track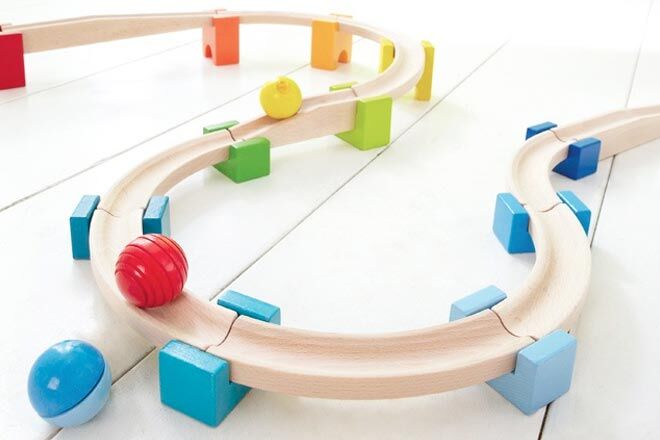 Marble runs are so much fun (I don't know what it is – the anticipation? The speed?) but they're usually restricted to older kids who won't make a meal of the marbles. Now even toddlers can enjoy some twisty exhilaration with HABA's My First Ball Track ($199), safe for kids 18 months and older. Grow your set with add-on kits and let the rolling begin!
Boon Bubbles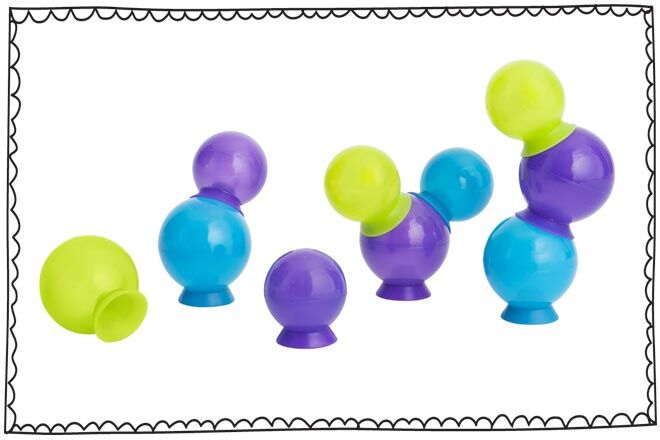 The Boon Bubbles Bath Toy ($29.95) contains a set of colourful large and small 'bubbles' that can be suctioned to the bath, to the tiles, to each other, even to your kids! Create shapes, float them in the water, or use for filling and pouring.
Moulin Roty Retro Ride-On Plane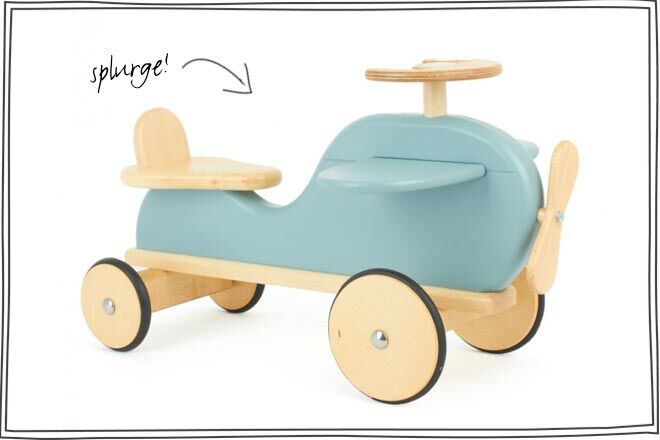 This is a truly luxe set of first wheels. From French Toymaker Moulin Roty, this Retro Ride-On Plane ($295) will be passed down through generations (and will look oh-so-chic in your living room!)
B. Toys Parum Pum Pum Drum
Toddlerhood is all about making NOISE. B. Toys Parum Pum Pum Drum ($75) contains a kooky set of bug-themed musical instruments including egg-shakers, a tambourine, jingly bells and more, all housed in a racket-making drum.
Janod Shape-Sorting Bird House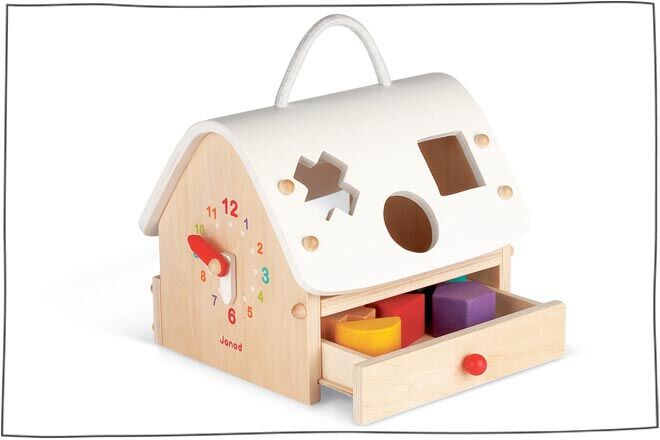 Nimble little fingers will love opening and closing the drawer of this Janod Shape-Sorting Bird House ($54.95) and fitting the shapes through their slots.
Silver Cross Cruiser Dolls Pram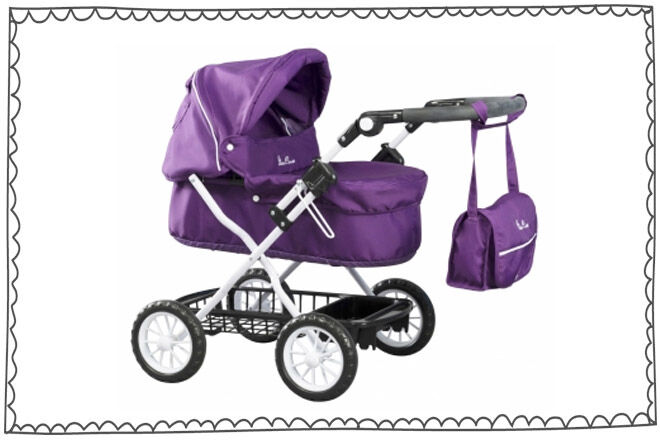 Boys and girls adore copying their parents at this age, and they'll love strapping teddy or dolly in to a Silver Cross Dolls Prams ($99.95) and head off to the shops or the park.
Melissa & Doug Knob Puzzle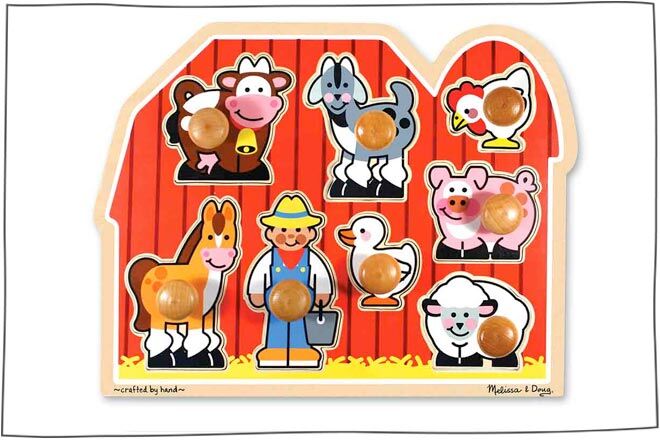 Simple first puzzles offer a fun challenge to 18 month olds. The knobs on this Melissa & Doug Farm Puzzle ($29.90) make it easier for your toddler to get a grip.
Ever Earth Music Play Table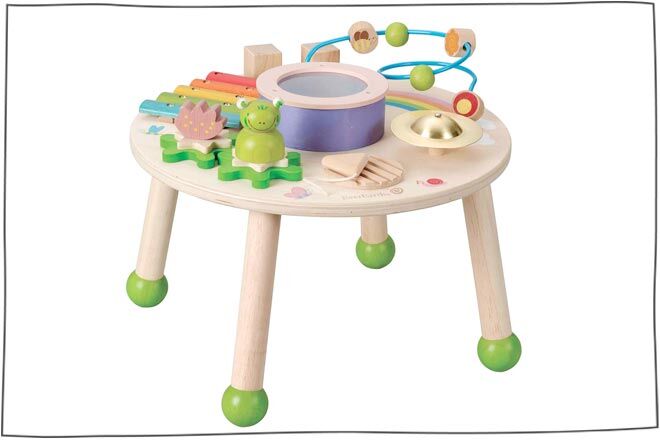 The Ever Earth Music Play Table ($89.99) has lots of noise-makers, twisty bits and a bead maze to keep toddlers enthralled.
Plan Toys Xylophone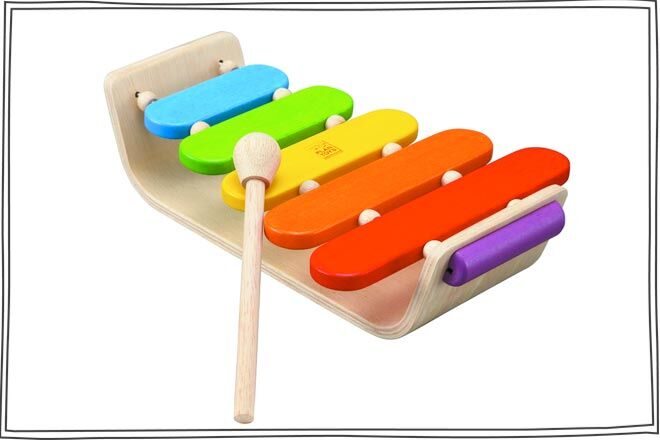 Yay, more noise! Get some rainbow tunes happening with the Plan Toys Xylophone ($38.95)
HABA Sand Bucket Scooter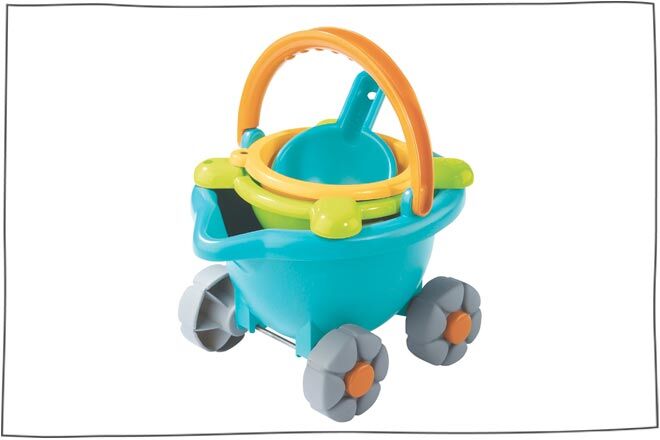 This awesome beach set features a wheeled bucket for filling and pushing, a sieve, a sand mold and a trowel for lots of digging. HABA Sand Bucket Scooter ($44.95)
Im Toy Sort & Count City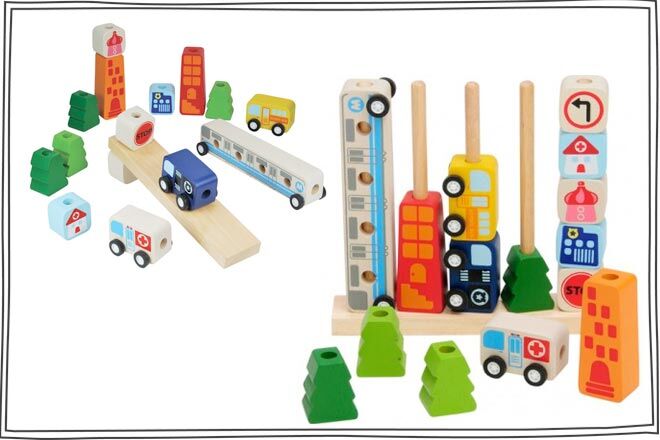 This little set packs a big punch when it comes to skill-building. Great for stacking and sorting at a younger age, it also features toys for threading, numbers for recognition and counting, and can be taken apart to use as a vehicle play set. Im Toy Sort & Count City ($33.99)
Janod Hammer Toys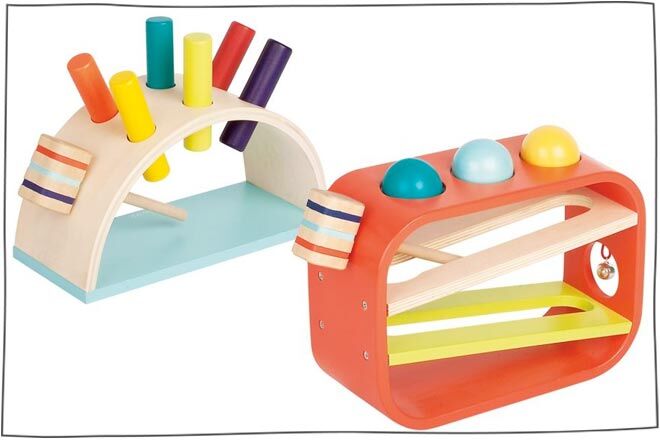 These Janod Hammer Toys (from $49.99) will go off with a bang! We love the 'Frappas' ball hammering set in particular – once your toddler bashes a ball through they'll be rewarded with the click-clack of the balls running down the tracks and a jingling bell.
Ever Earth Activity Cube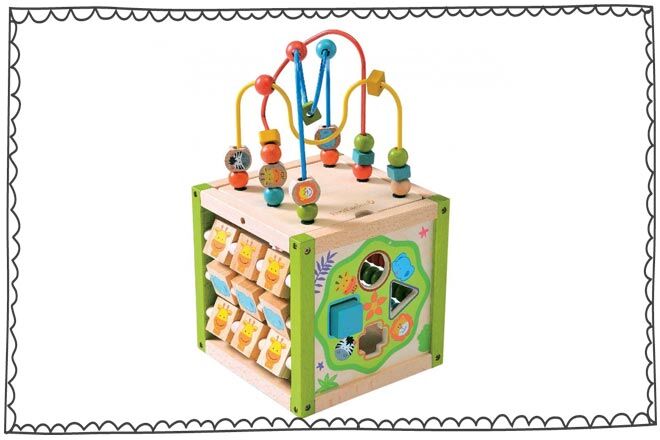 With 5 toys in 1, the Ever Earth Activity Cube ($54.45) earns its place under the Christmas tree. Featuring a bead maze, a sliding peg board, a shape sorter, abacus and tic-tac-toe.
The age-approriate skills outlined above are examples only. Every child develops at their own pace. For more information on ages and stages, visit raisingchidren.net.au