Littlephant Pram String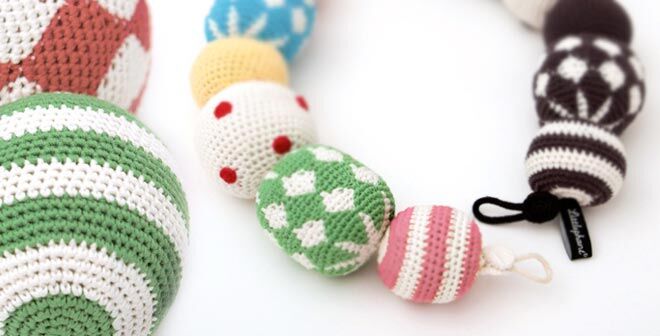 It's like jewellery for your pram! This crochet Littlephant pram necklac ($65) comes in a gorgeous gift box making it a perfect prezzie.
Skip Hop Alphabet Zoo Activity Mirror
You'd love staring at yourself too if you were this cute. The Skip Hop Zoo Activity Mirror ($33.99) can stand upright or be attached to the side of a cot or playpen with loops.
Britt Teddy Bear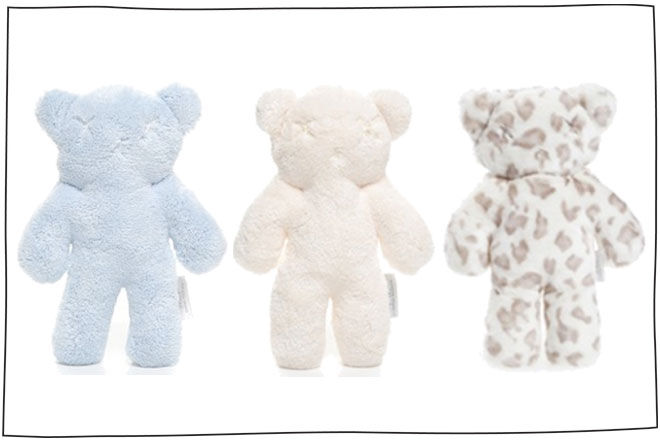 Britt Snuggles and Cuddles teddy bears (from $39.95) make the coziest comfort for your little one. Super soft to touch these little bears will be a welcomed addition to every baby crib.
Babuska Bub Sensory Rattle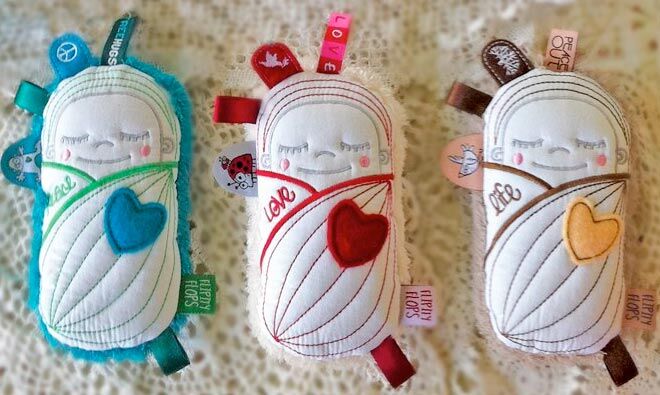 With tags to pull, a rattle to shake and soft plush body to cuddle, these sleepy Babuska Bub Sensory Rattles ($17.95) by OB Designs have 'comfort toy' written all over them.
Sophie the Giraffe Trio
This classic Sophie the Giraffe trio gift set ($49.00) has two teethers for bub and a keyring for mum. Because let's face it, we love Sophie just as much as our kids!
Indus Design Cot/Pram Blankets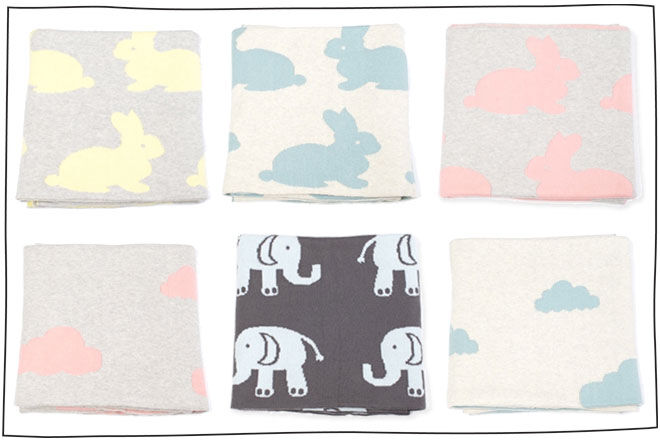 Gorgeous 100% cotton blankets by Indus Designs are perfect for the cot, bassinet or pram (from $59.95) and are sure to keep your bubba snug as a bug in a rug.
Petit Collage mobiles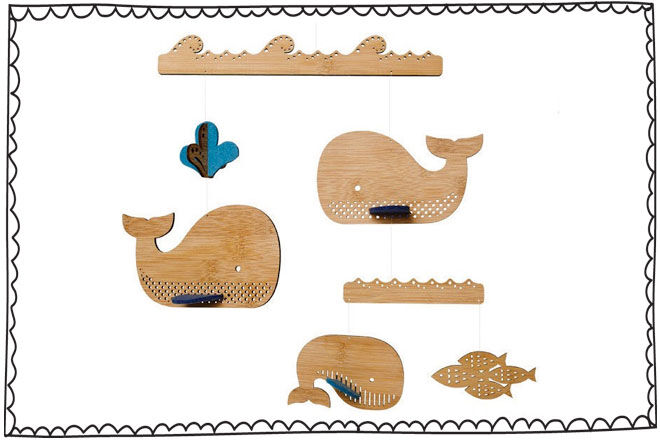 This cute laser-cut birdie mobile with colourful felt accents creates a mesmerising focal point to keep your wriggler calm on the change table. You'll find no nasty plastics here! By Petit Collage ($79.95)
Mamas & Papas Octopus Play Mat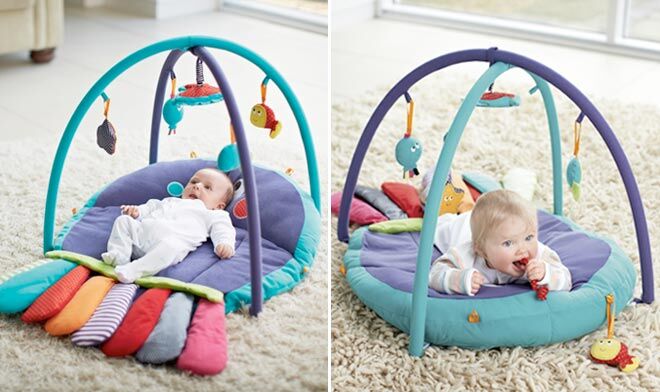 Sea creatures to gaze at above, a raised wedge for tummy time and colourful tentacles to play with make this Mamas & Papas Octopus Play Mat ($174.50) a winner! With nine different interactive features the developmental playtime for the little one is endless.
Ragtales nursery rhymes ragbook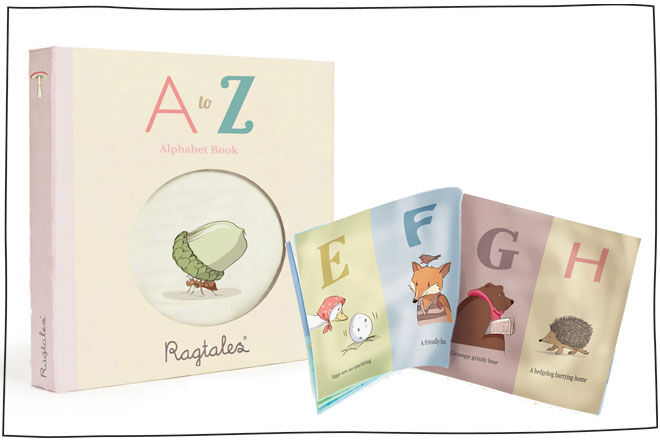 Start reading (without fear of ripped pages) with a fabric Ragtales ragbook ($19.95). The book comes boxed with beautifully hand drawn illustrations for everyone to admire.
Ding-a-Ring teethers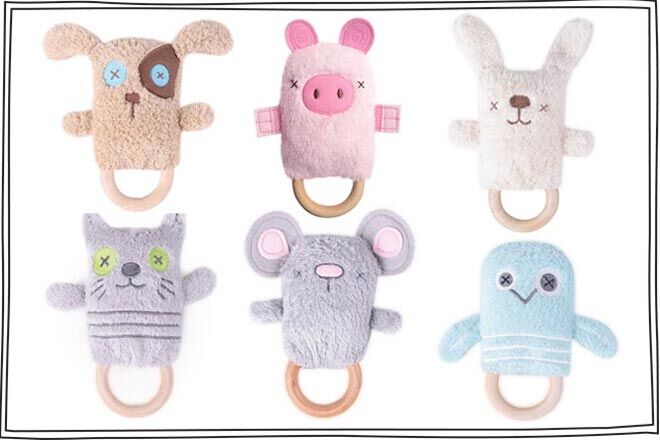 We love these OB Designs Ding-a-Rings teethers ($19.95) so much! The natural wooden teething ring and super soft fabric make them a perennial favourite when it comes to our top gifts for babies. We can't help but giggle at the funny faces too!
Jane Padded Play Mat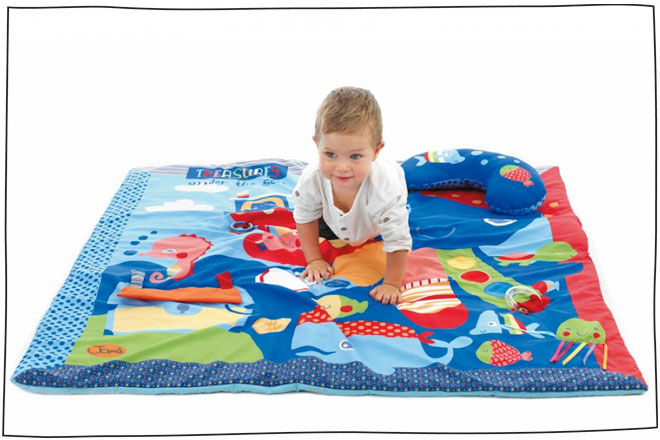 The Jane Padded Play Mat ($73.95) includes a boomerang-shaped cushion with sensory toys to encourage baby to play on his or her tum. As bubba gets more independent and attempts to sit the padded play mat will act as a great 'safety mat'.
Wooden birthstone rattle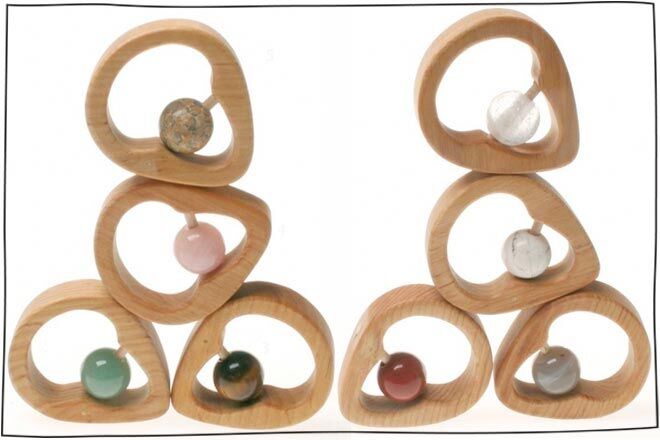 This is a sweet keepsake for bubs – Grimm's Wooden Birthstone Rattles ($39.90) are natural wooden teethers featuring a semi-precious polished stone representing the month of your child's birth.
Kaloo Music Bear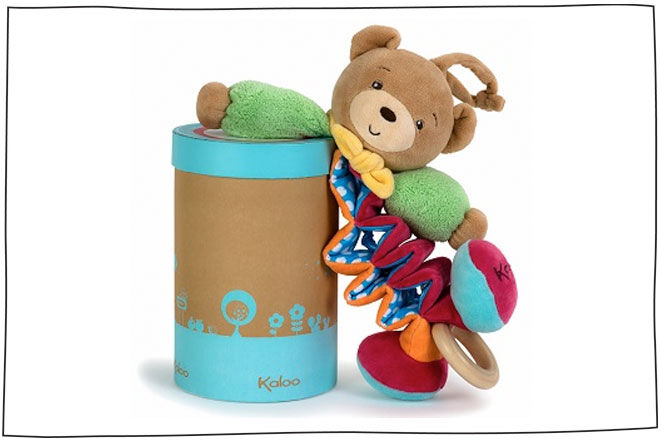 Kaloo colours Zig Music Bear ($59.95). Gently pull on tactile wooden handle to hear Zig's gorgeous tinkling song. You can tie Kaloo to your pram, cot and even the car seat – making him a real musical must-have!
3 Sprouts Hooded Towels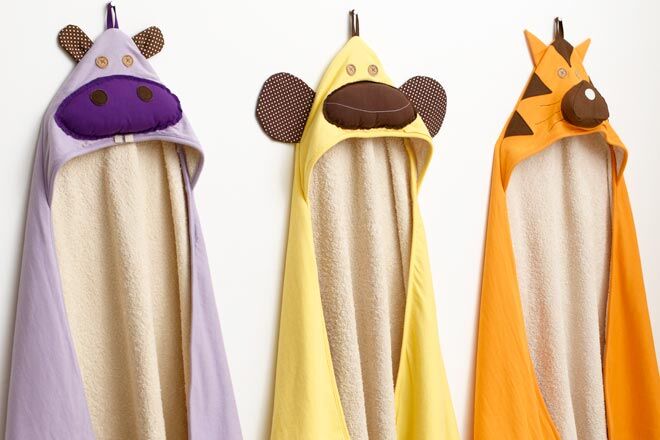 Super cute and practical, 3 Sprouts Hooded Towels ($44.95) come in a menagerie of animals and make an adorable, cosy gift for babies at bathtime.
Faces Soft Book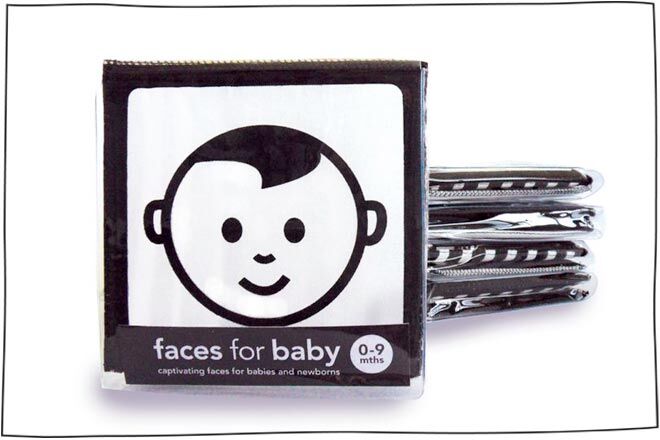 Little babies are programmed to love faces and they see best in high contrast, so this black & white Faces soft book ($17.95) is an ideal first 'read' for bubba.
Love JK Birth Prints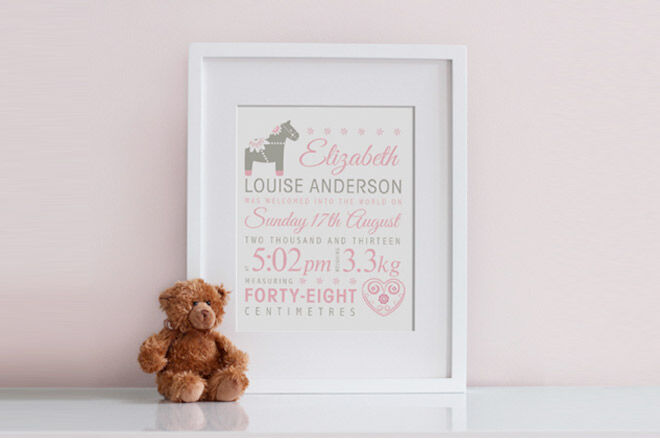 Love JK personalised birth prints ($49.95 – $99.95) will add that extra bit of sweetness to your nursery. Loved by Megan Gale and Kate Ritchie the beautiful framed prints make a wonderful keepsake for proud parents.
The age-approriate skills outlined above are examples only. Every child develops at their own pace. For more information on ages and stages, visit raisingchidren.net.au