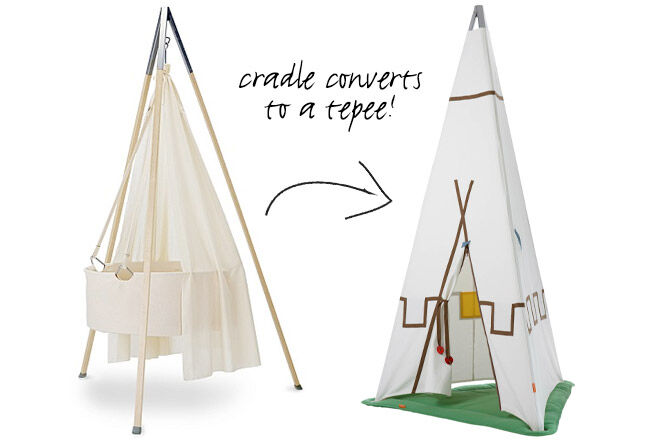 Those newborn baby days … each day seems like an endless cycle of feeding, settling, snuggling and cooing, but then you blink and suddenly you have a toddler running around. How did that happen? And what am I supposed to do with the whole household of stuff I bought for my now non-existent baby?
Well, it seems Leander is thinking ahead for you. They've just introduced a cute kit to turn their Leander Cradle tripod in to a fun tepee ($249).
They're also thinking about your interior design. Leander has kept the stimulating, colourful details on the inside while the outside is sleek and neutral. The pockets inside can house toys and treasures while a padded floor mat keeps kids comfy during their pow-pows.