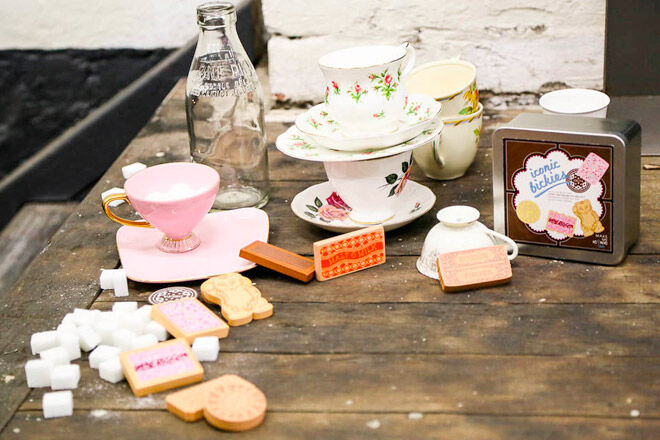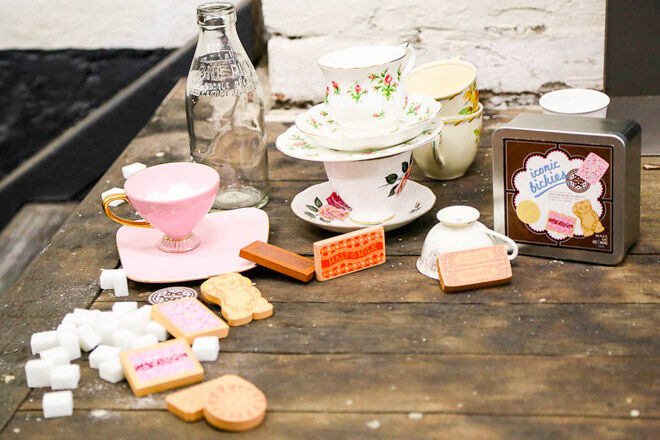 Your next pretend tea party will take on a decidedly Aussie flair when you serve up Make Me Iconic's wooden Iconic Bikkies ($35).
Mime-nibble at Tim Tams, Teddy Bear biscuites, Iced VoVos, Delta Creams, Tic Tocs and more, all houses in a sweet tin that will go perfectly with any nostalgic tea set. Such a great kiddie souvenir or a delicious little Chrissy present for kids overseas.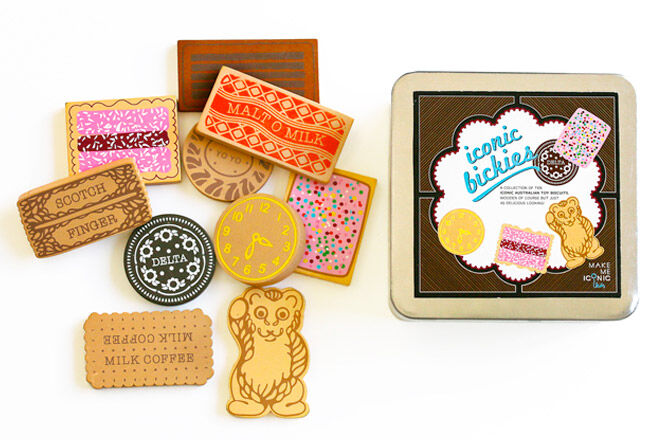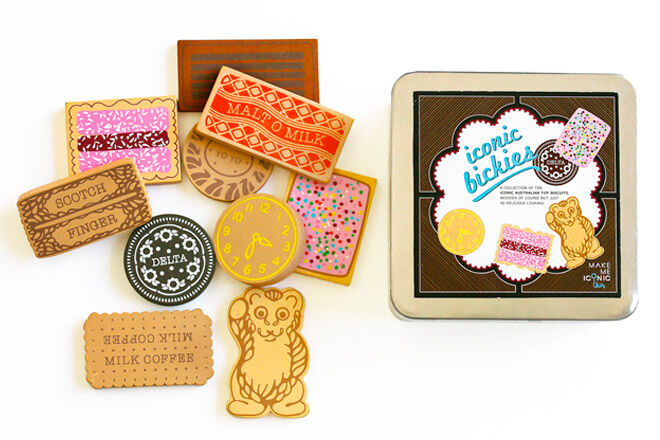 Be prepared for a few teeth marks, though. This may be play food, but it looks so delicious reckon a few kids might be tempted to test them out … you know, just to make sure.