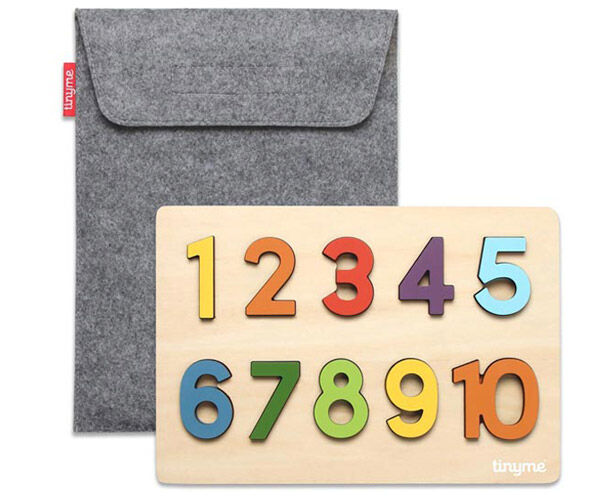 I have just spent the weekend excitedly saying, "Where's your HEAD?!" about 4 bajillion times to my gorgeous one year old nephew. When a child acquires a new skill it turns parents (and Aunts) in to blathering, grinning idiots demanding they exhibit their new talent at 5 minute intervals. Luckily my smiley nephew is obliging. Oh poor Aunty Simone, he must be thinking. Forgetting where my head is again.
Identifying colours and shapes is one of those early milestones that we all take such pride in. We're betting that tinyme's new wooden puzzles will be snapped up for Christmas gifts before you can say "WHERE'S THE ORANGE ARROW?!" and whoop with delight as they bang the right object in to place. And film it on your phone. And upload it to Facebook.
There are small puzzles for the novice ($35) and mega puzzles when they are ready for the next step ($70). Choose from letters, numbers or shapes, all housed in their own felt bag so Santa's elves won't cry while trying to wrap them or find the lost letter W.