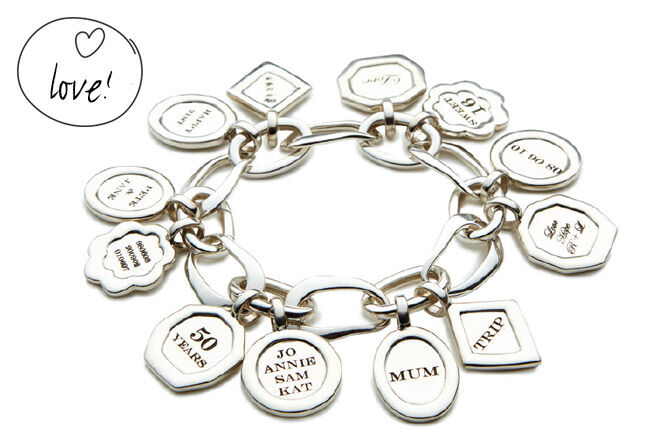 If baby brain still has you forgetting birthdays, here's a luxe, gorgeous way to remember them.
Uberkate's new Ubermemories jewellery lets you create a wearable record of your favourite people, places and moments. Inscribe sterling silver pendants ($145) with your wedding date, children's birthdays or memorable holidays, and either clip them to an Ubermemories bracelet (from $450) or add a chain to make a necklace.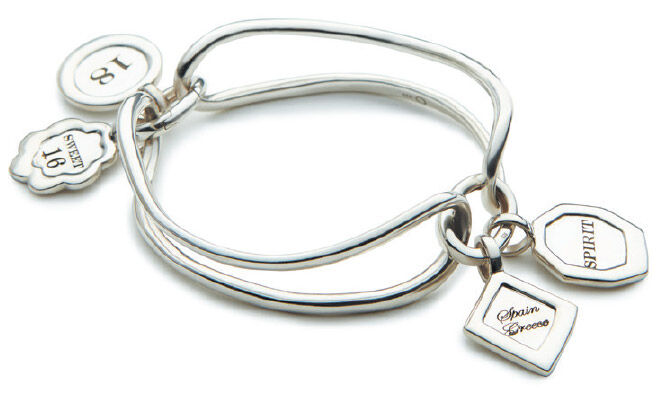 The lovely thing about the bracelet is that you can keep adding to it, with pendants marking milestones and anniversaries. Or take a pendant off when one of your children is annoying you.
No, I'm joking … Am I?