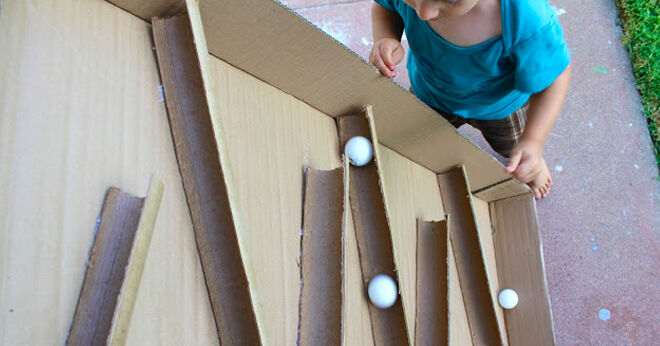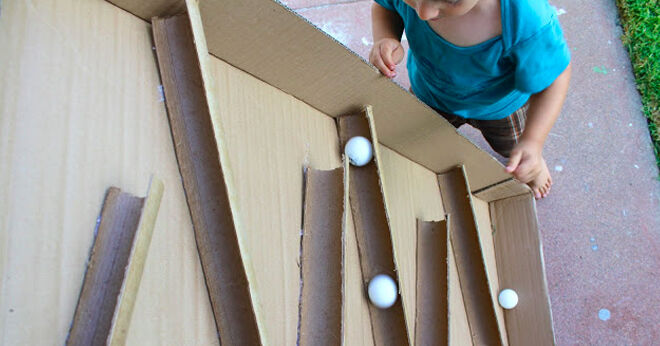 Christmas is over and your living room is now littered with piles of wrapping paper, cardboard boxes and tube rolls. Don't throw them in the recycling bin! You have the perfect raw materials to keep your little ones entertained throughout the summer holidays. Here are our 20 top picks for post-festive crafts.
1. Shoebox diorama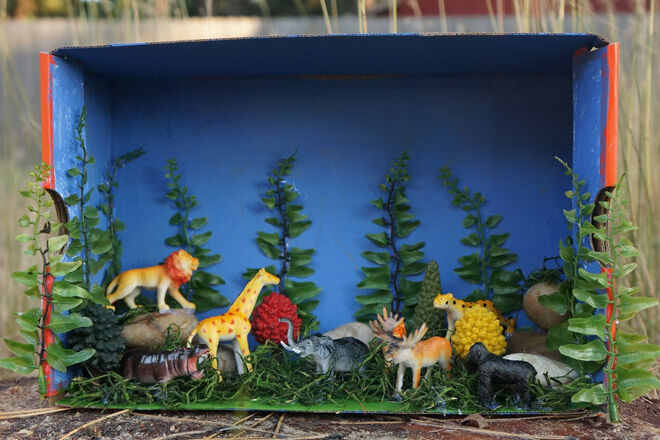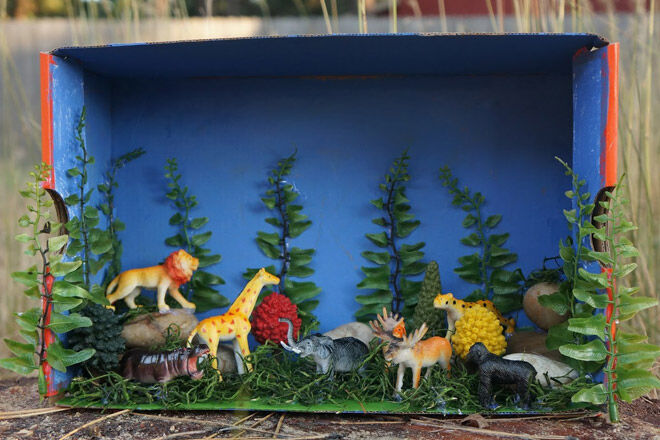 Make the most of discarded gift boxes to create a colourful diorama. Grab some paints and then explore the house – both inside and out –  for inspiration. Leaves, small toys, action figures and even Christmas paper will make for ideal props. You're only limited by your imagination! (Via Caila Made)
2. Create a zoo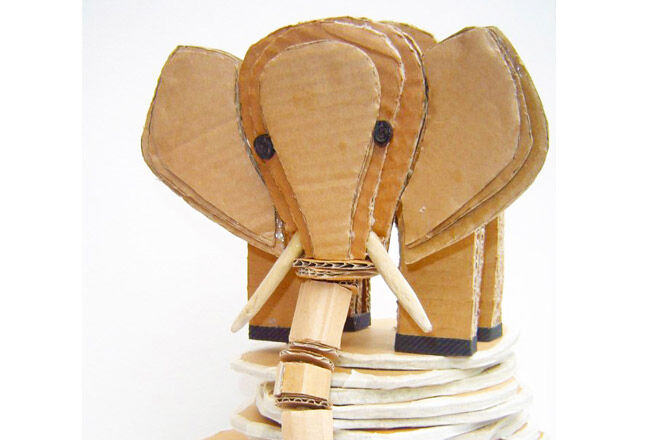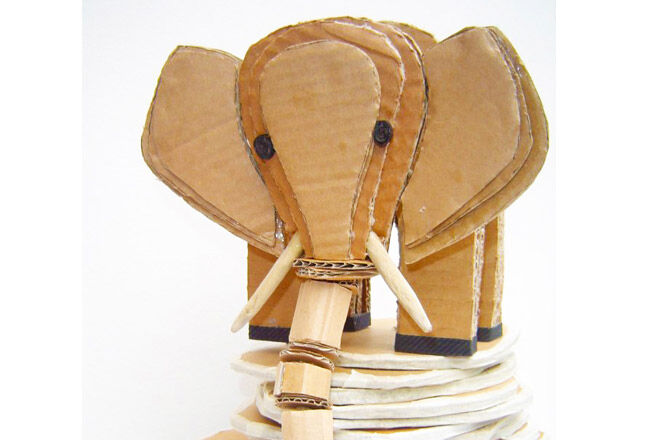 Take inspiration from Italian artist Alessandra Fiordaliso and use all the different pieces of cardboard to create layered cardboard animals. Different coloured cardboard could be used to create stripes or spots! (Via Made in Slant)
3. Cardboard box town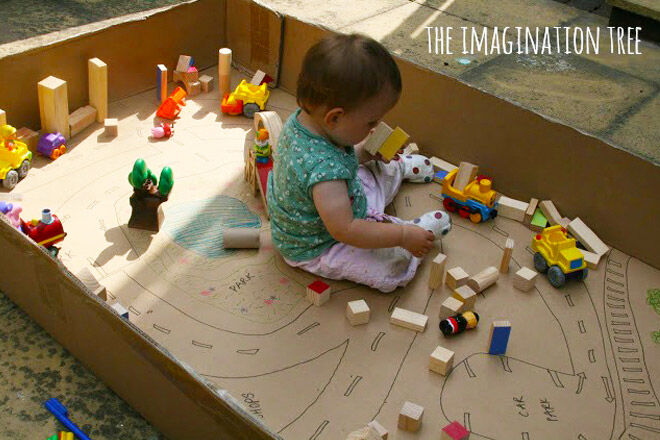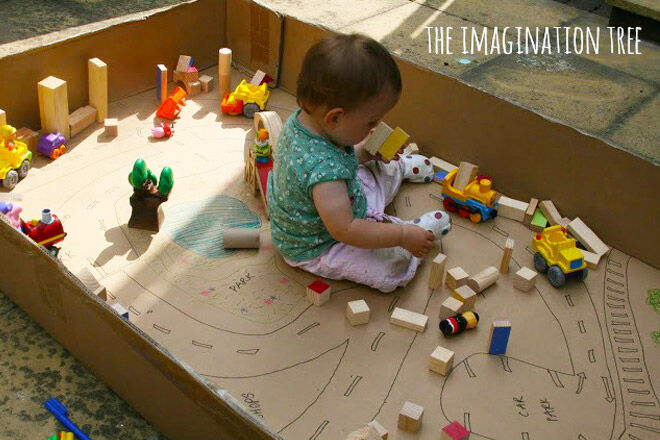 If Santa was particularly generous this year and managed to squeeze a giant box down the chimney, don't cut it down to jam in the recycling, use it to create a whole new world. Draw the outline of a cityscape and have your budding city planner colour in the landmarks, then use wooden blocks to build houses. (Via The Imagination Tree)
4. Cardboard castle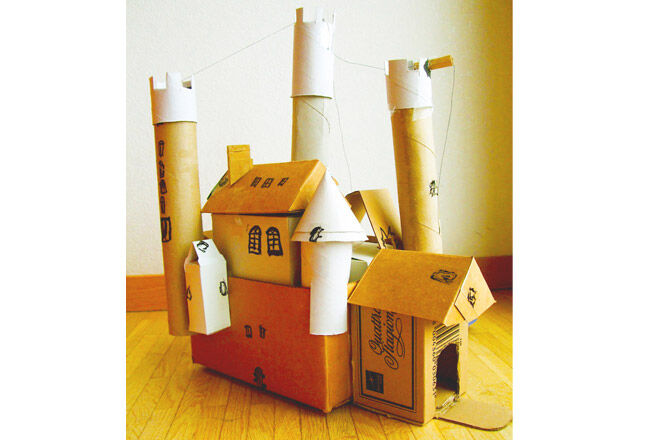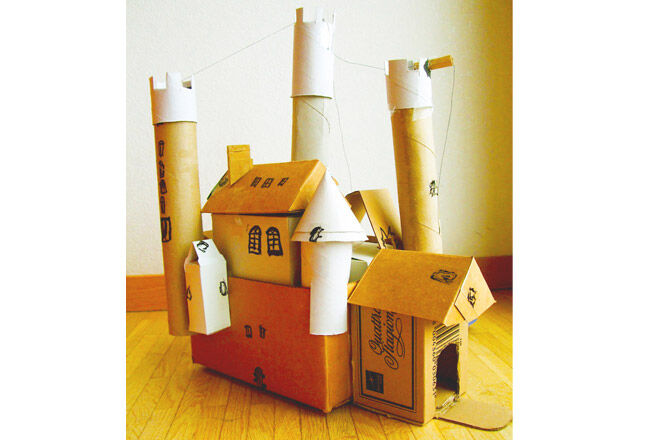 Cardboard fortes are so passé, use discarded packaging to create the ultimate castle instead. Tubes from wrapping paper can make tall turrets, or find find some string to create a working drawbridge. (Image via
Acorn Pies
)
5. Christmas card house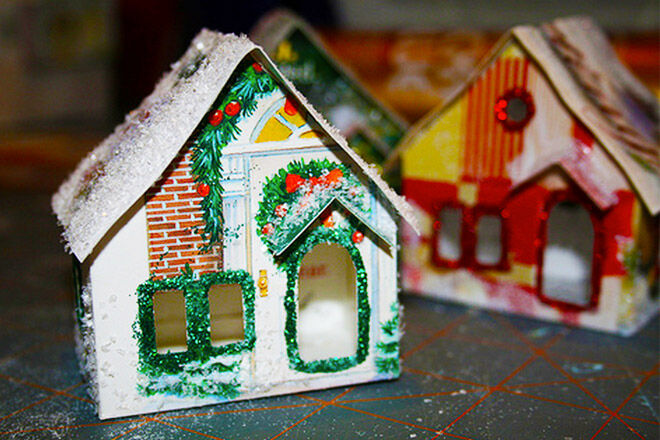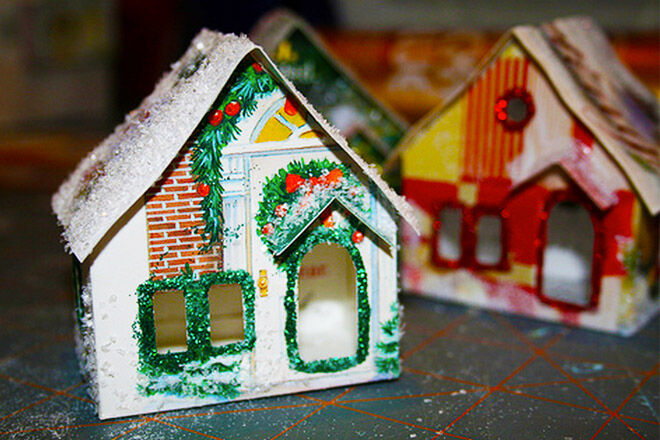 Every castle needs a village to rule over. Back in the ol' days, people made these teensy tiny "glitter houses" from old Christmas cards. Bring the trend back by creating a glitter house from templates created by the Christmas Notebook blog. Or simply cut, fold and sticky tape as you please to create your very own "grand design".
6. Cardboard village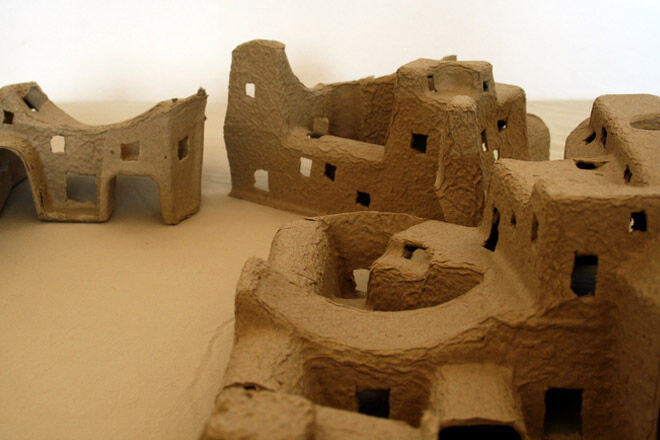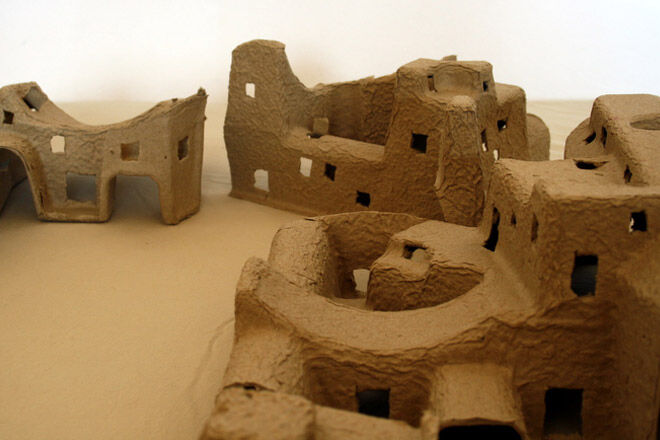 Perhaps you prefer your villages a little more exoctic? Create a Tunisian-style village from the cardboard inserts used in electrical goods packaging. (Via
Reciclando En La Escuela
)
7. Wrapping paper bows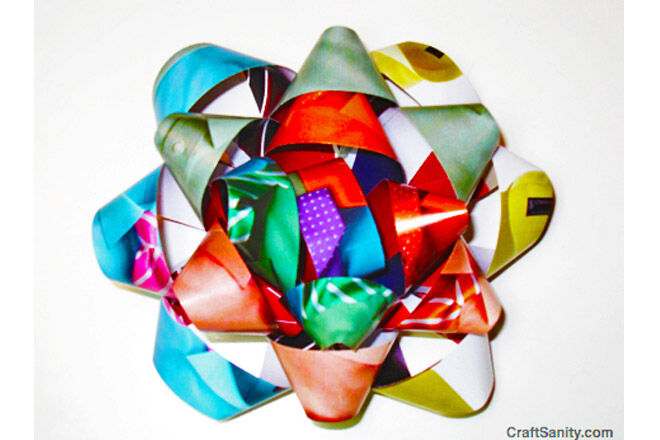 Craft Sanity
provide this simple tutorial about how to turn discarded wrapping paper into too-cute gift bows. Keep in your craft box for decorating future presents, or pop one on a headband for colourful hair flair.
8. Problem solving games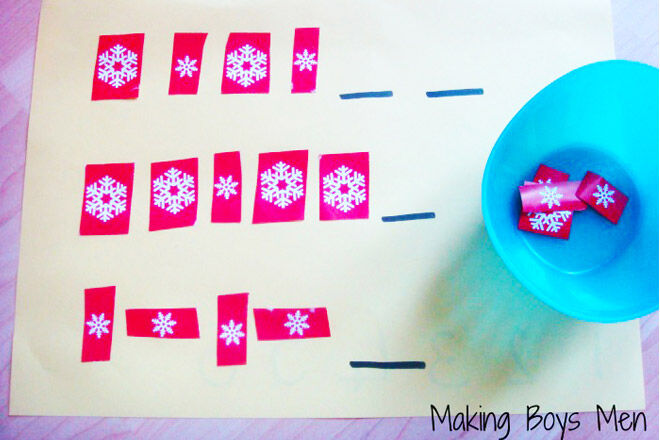 Use wrapping paper as inspiration for problem solving and counting games. The
Making Boys Men
blog cut out snowflakes from old wrapping paper and created simple patterns to be copied. Next step, Bletchley Park!
9. Wrapping paper collage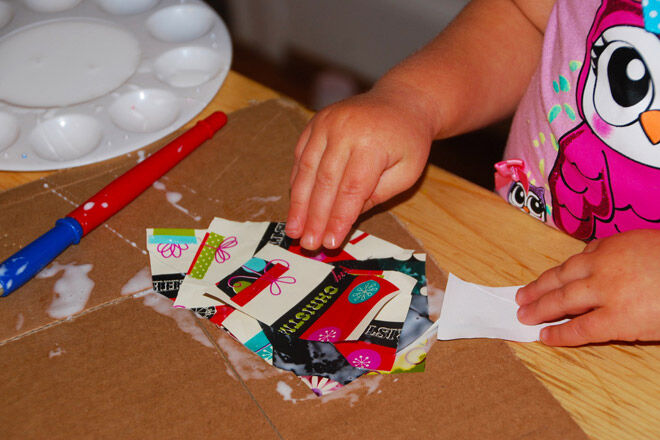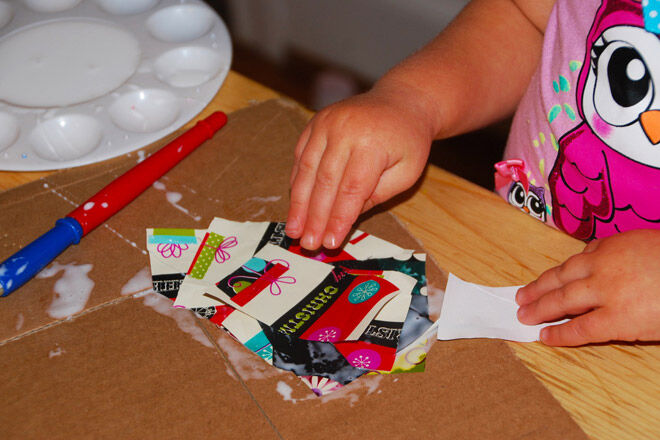 Calling all budding Basquiats! Cut up discarded pieces of wrapping paper and use them to create a collage. There is no right or wrong with this modern art form, so however inspiration strikes, go with the flow. (Via Homegrown Friends)
10. Wrapping paper decoupage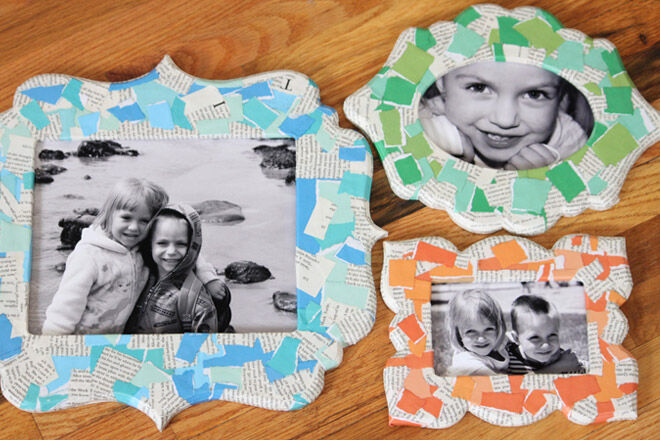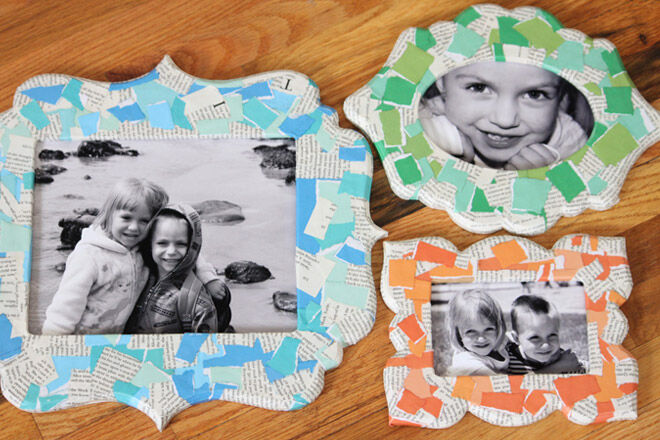 Decoupage is the art of decorating an object by gluing colored paper cutouts onto it – just the activity to make the most of leftover wrapping paper. You can decoupage practically anything: picture frames, boxes, furniture, even vases. This is for creative kids who love the little details, and don't mind sticky fingers. (Via Little Miss Marmalade)
11. Paper lanterns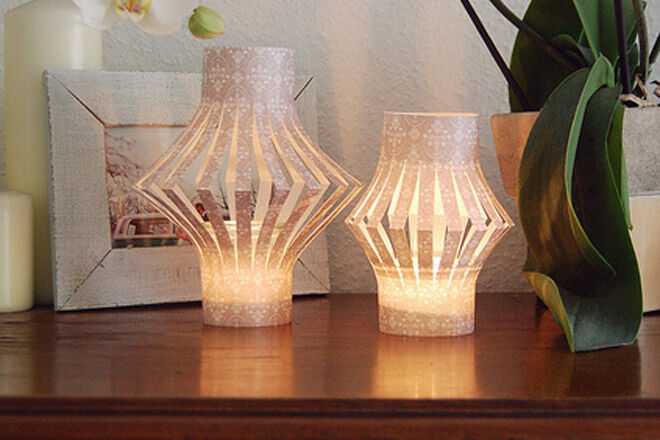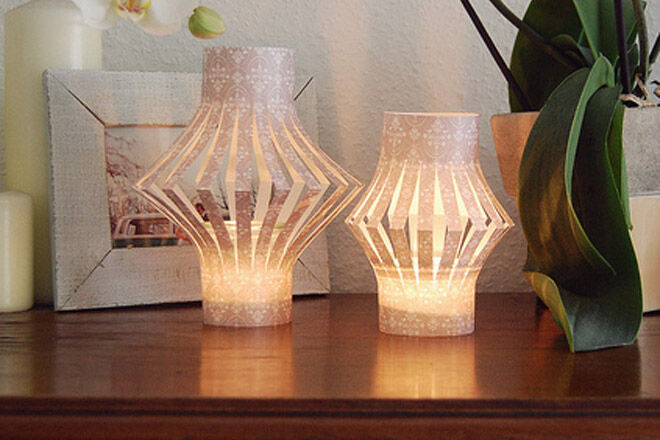 The old classic. These lanterns are quick and easy to create, and make the most of colourful Christmas wrapping paper. Use a candle or tealight to add a homely glow. (Via Nifty Thrifty Things)
12. Origami cat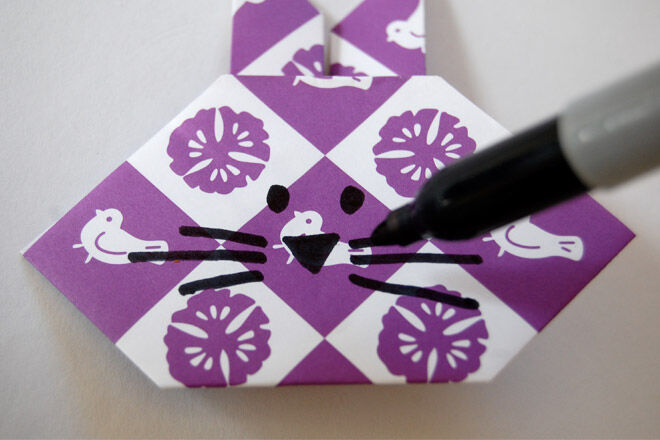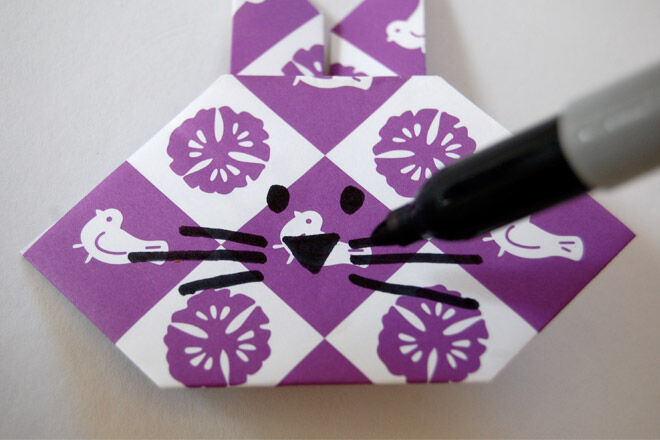 With plenty of old wrapping paper for practise, now is a great time to start learning the art of Origami. This cute-as-a-button kitty is a simple and easy first step. Next up, origami swans! (Via Tinkerlab)
13. Japanese flying carp
Use discarded tissue paper from Christmas, and a couple of cardboard loo rolls, to create colourful miniature versions of the Japanese koinobori (flying carp wind socks). (Via Squirrelly Minds)
14. Christmas card ornaments
Recycle Christmas cards as gorgeous festive tree ornaments for next year. Before you pack away Christmas decorations into the attic, create these beautiful – and entirely unique –  glittery orbs out of this year's cards.  (Via Sugar Beans)
15. Christmas card jigsaw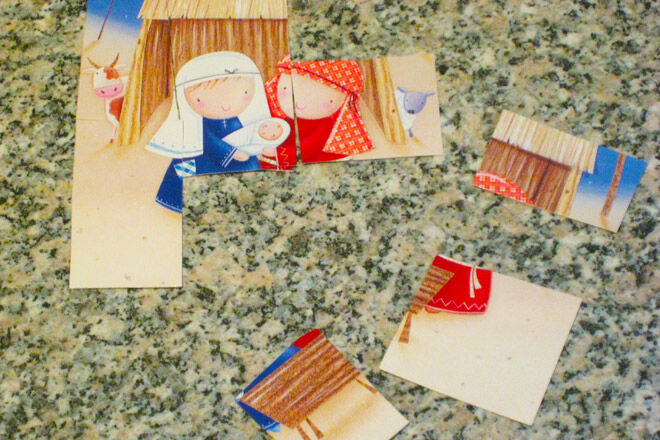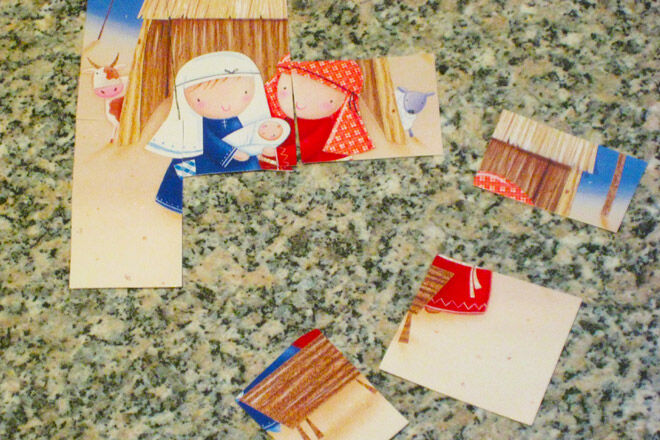 Cut Christmas cards into sections to create a simple jigsaw. Putting Santa back together again has never been so much fun! (Via Nurture Store)
16. Cardboard ball maze
Use wrapping paper cardboard tubes to create a super-sized ball run. The Happy Wanderer blog cut two big cardboard tubes in half and used hot glue them to attach them to a cardboard box. Add some ping pong balls, and bam! You've got a a ball maze. Time how long they take to get to the bottom.
17. Sorting colours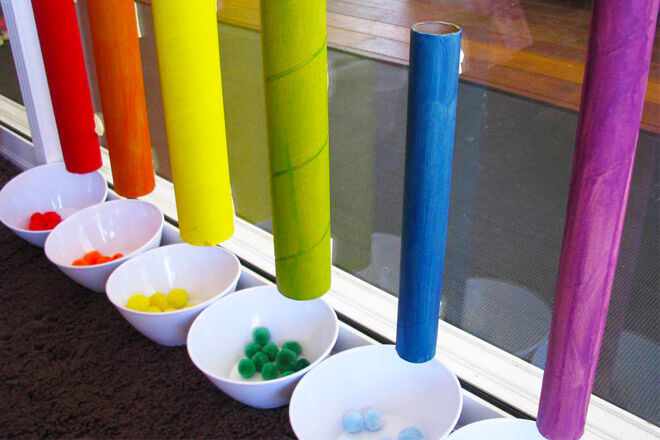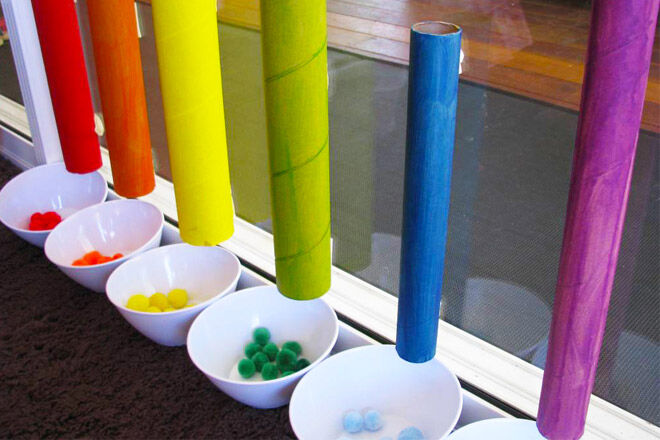 Paint leftover cardboard rolls in bright rainbow colours, buy matching coloured mini-pompoms and you have an active and challenging game for toddlers to learn about colours. Singing "I can see a rainbow" is optional. (Via Learning For Kids)
18. Racing car tube track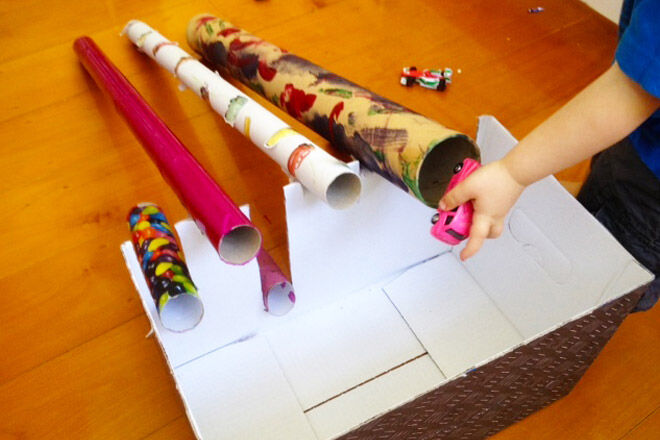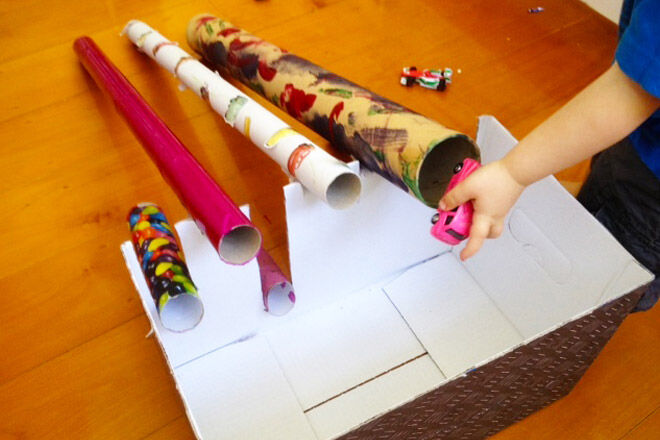 Use long cardboard rolls from wrapping paper to launch toy cars across the room. Decorate each with paint or old wrapping paper, then rest them up against a box at different heights. Insert toy cars and watch them fly across the floor! (Via My Kid Craft)
19. DIY fishing pole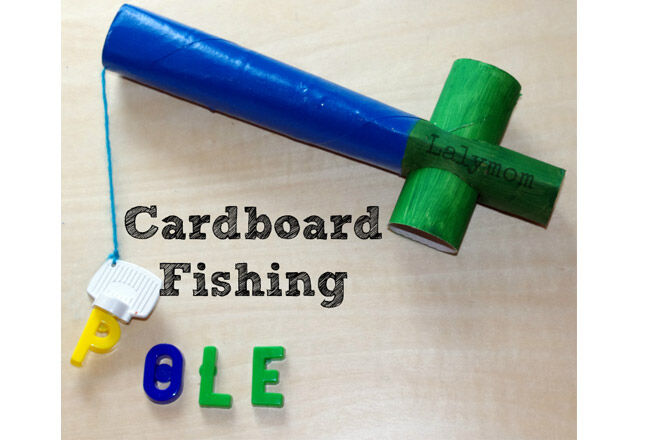 With a dab of paint, some string and a household magnet, cardboard wrapping paper roll can be crafted into an indoor fishing pole. Have amateur fishermen and fisherladies pick up all manner of metallic objects off the floor. Perhaps they can even assist in the cleaning… We can dream! (Via Lalymom)
20. Home-made lightsaber
Little Leias and Lukes are probably already using long cardboard rolls as lightsabers (BYO shoooooooosh sounds). But with some fluorescent paper from the craft store, and this lightsaber handle template from Spoonful, a simple cardboard roll can be transformed into a realistic saber of light. Watch out Darth Vader!
For more tips on post-Christmas recycling, check out Planet Ark.