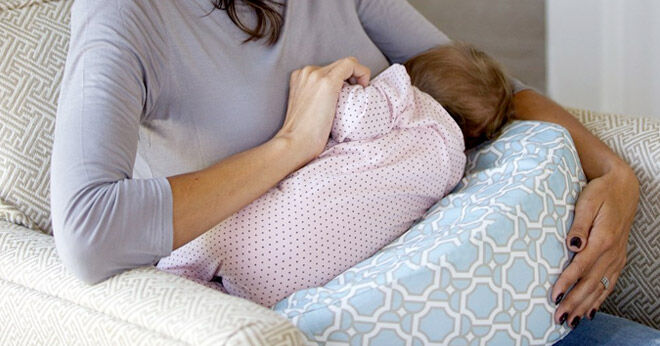 Feeding a baby on demand can be exhausting, so any help is welcomed, right? Enter the humble breastfeeding pillow! As well as being designed to support the correct nursing position, most feeding pillows can be used for other purposes as well, including sleep support during the later stages of pregnancy.
1. Mamaway MemoSorb Nursing Pillow
The MemoSorb Nursing Pillow ($129.95) from Mamaway is made from soft touch fabric that is gentle on even the most sensitive skin, and as well as being an invaluable feeding aid, it will become your best snuggle companion during pregnancy.
2. BabyBean nursing pillow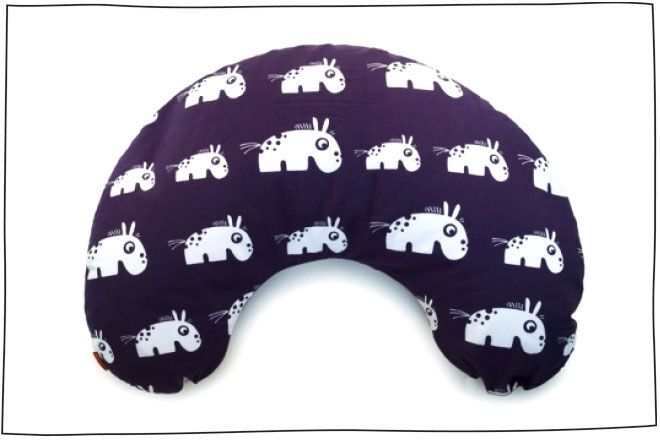 Adorned in the adorable "Moody Mule" print, the BabyBean ($49.95) provides soft and flexible support and is compact for transport.
3. Tortellini Cushion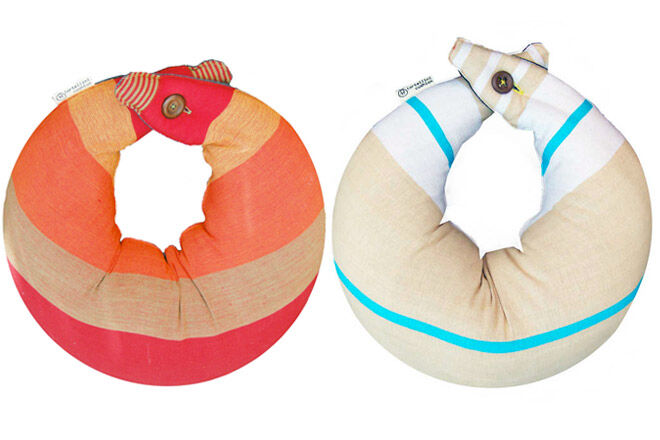 The funky fair trade Tortellini Cushion ($99) is available in a huge range of colours, from hand dyed and hand woven cotton. This pillow will stay in your family long beyond breastfeeding, from neck support or laptop support to a playtime pillow for the kids.
4. Milkbar Nursing Pillow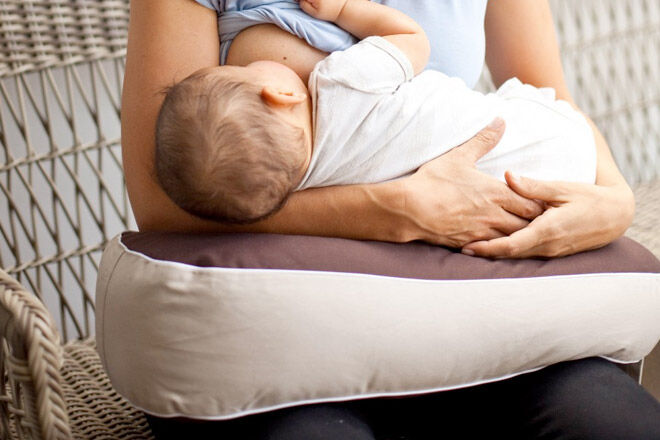 Roll up to the milk bar, baby! The Milkbar (from $69.95) pillow comes in a wedge shape to lift your baby in to the correct feeding position. Also available in a twin version.
5. My Brest Friend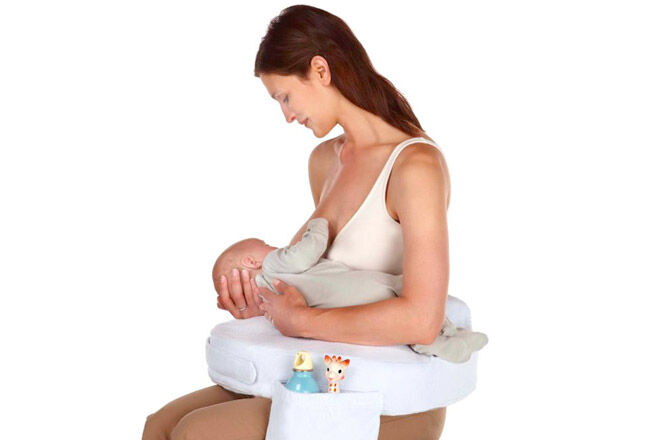 Purely designed for one purpose to properly support mother and baby during breastfeeding, the My Brest Friend feeding pillow ($99.95) features a wrap-around design that secures to the body to maintain ideal positioning and posture. The handy pocket ensures you have everything you need close at hand.
6. BabySkies Breastfeeding Pillow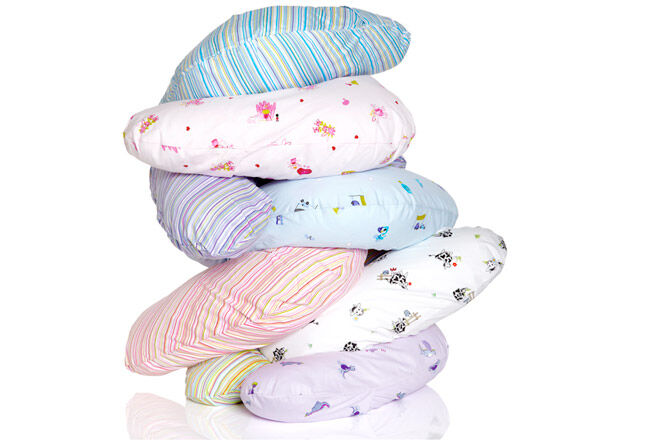 The BabySkies 3 in 1 breastfeeding pillow ($99) is endorsed by the Australian Breastfeeding Association and is ergonomically designed to prevent tension in the arms, neck and shoulders. The whole pillow is machine washable and is also available in twin size.
7. KissKiss HugHug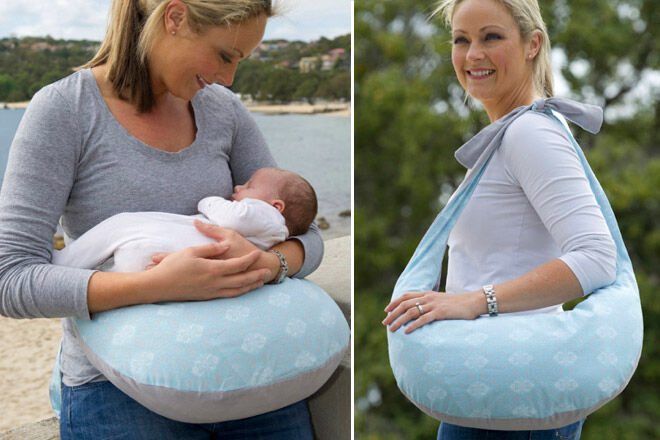 The KissKiss HugHug Pillow ($79.95) features a strap at the back that can also be tied and slung over your shoulder for feeding on the go. You can also remove the cushion and use it as a handbag when the nursing days are over!