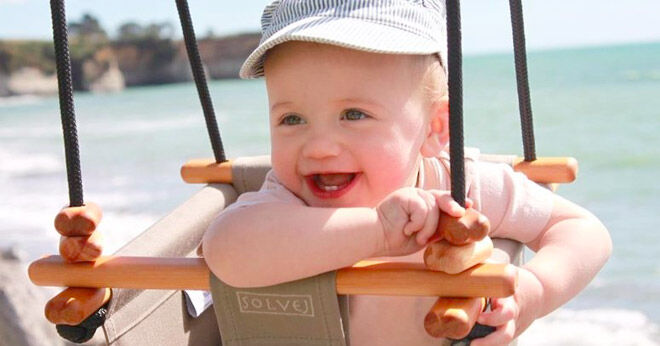 A toddler swing is a brilliant way for babe to keep moving while mum and dad take five. Whether it be swaying indoors or swooshing outside, there's no better feeling than the wind through your hair.
For those precious moments when parents need to take a break, we've done the hard yards for you and put together a list of top swings to dangle your darlings in. From uber-modern tree swings to freestanding units that can be moved from room to room, here are 8 toddler swings to get your munchkin in motion.
1. Swingz n Things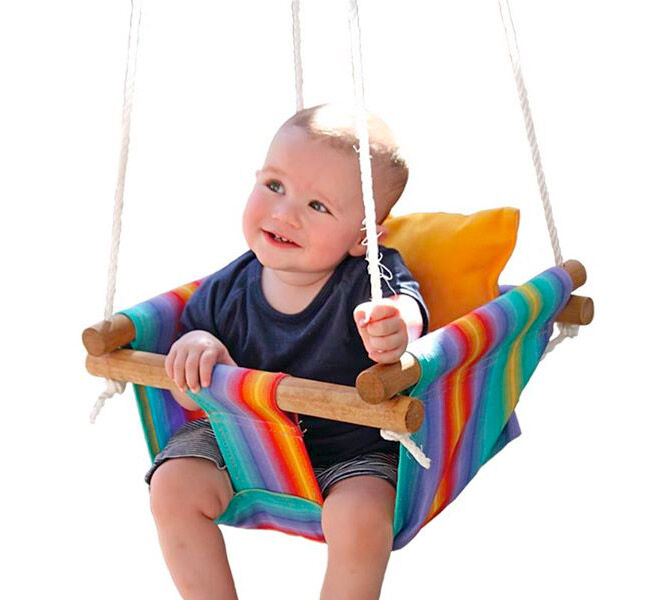 A modern take on the tyre in the tree, the colours of these toddler swings are simply divine. Made in Australia from high-quality marine canvas, there are over eight different colour combinations to choose from.

---
2. Swing Slide Climb
Just the right size for tiny round tushies. The bright toddler swings have a safety chain to keep kiddos secure plus plastic-covered hanging chains that are gentle on youngsters skin.

---
3. Solvej Swings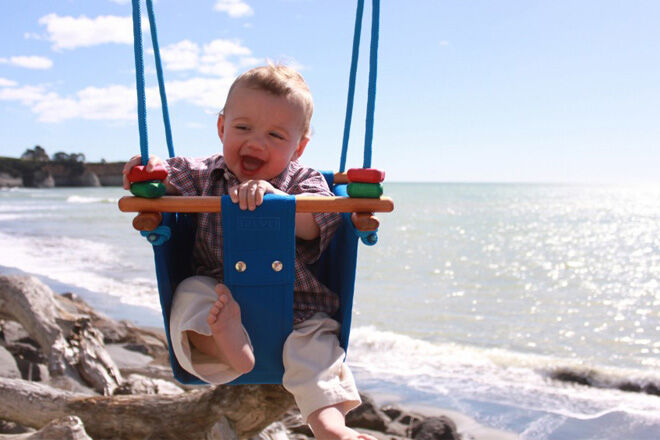 Swing them low, swing them high, swing them till they reach the sky! Made from durable timber and weather-proof materials, the timeless toddler swings by Solvej can be used indoors or out.

---
4. Mini Mase Co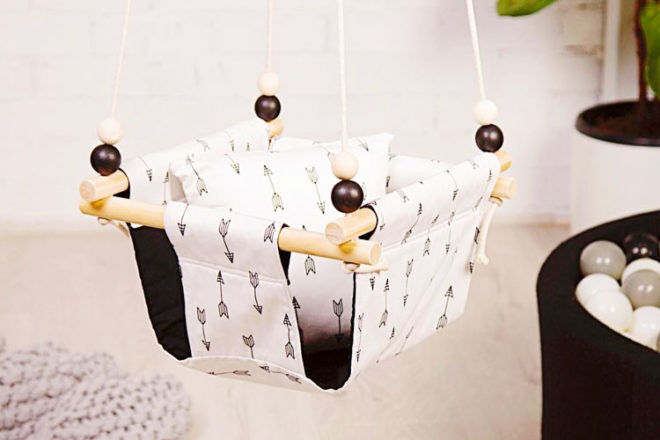 Using a handy carabiner, these chic baby swing sets can be moved from the playroom to the sunshine for hours of outdoor play. Suitable for little ones age 6months-2years.

---
5. Yard Games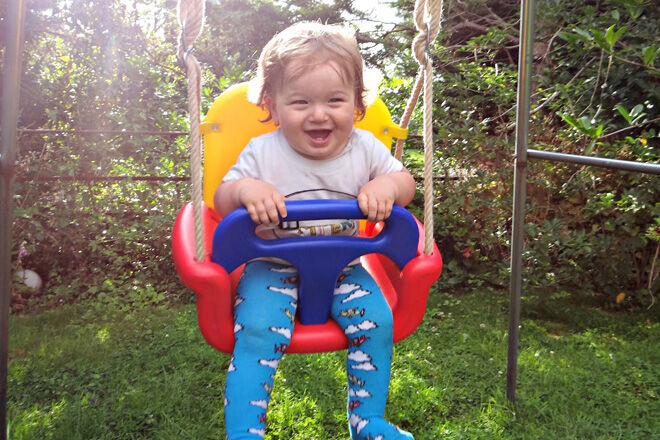 This swing seat brings miles of smiles and years of use, growing and changing along with your mini mushroom. It starts as a supported baby seat, converts to a toddler seat with backrest and then finally swing seat. Clever!

---
6. Eco Tribe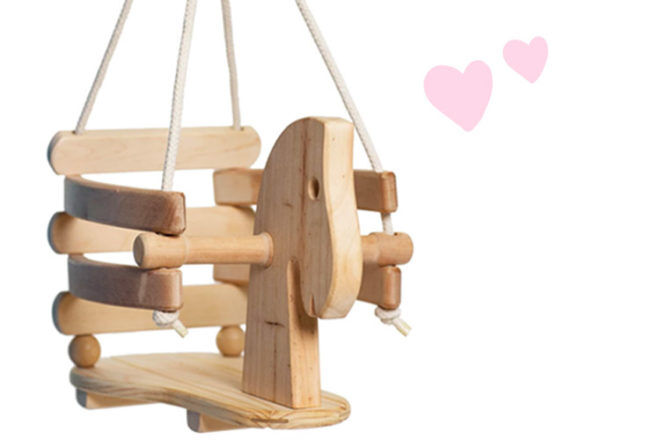 Handcrafted from smooth birch wood, use this baby and toddler swing indoors or out for years of flying fun.

---
7. Kogee Swing Set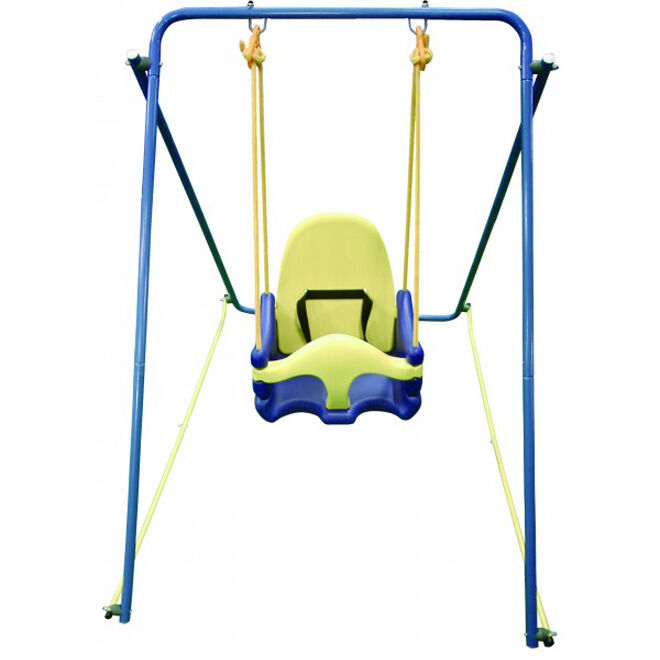 Cart your swing around and keep the mini-mes laughing on the go.

---
8. Green Wood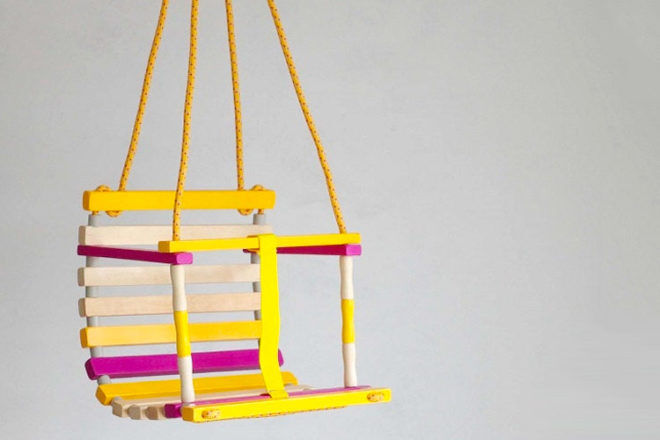 Handmade in Lithuania, this stunning swing set is available in six different colourways to suit the style of your sweet high flyer.

---
Read next …
Looking for more ways to keep the kids entertained at home?  Here are a few of our favourite articles that you might like to read next: