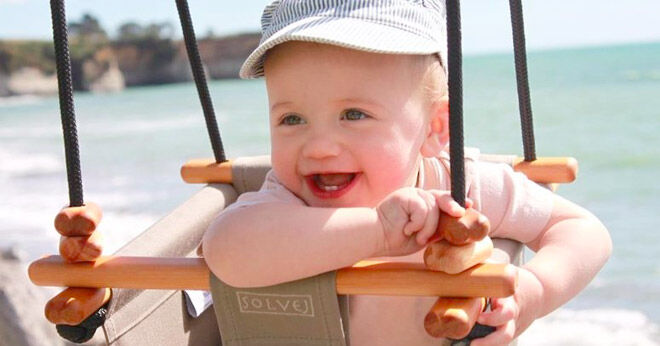 If you're swinging this way and that about which toddler swing to choose, look no further. We've done the hard yards for you and put together a list of top swings you can dangle your darlings in.
From uber modern tree swings to freestanding units that you can move about, find the perfect toddler swing to get your munchkin in motion.
1. Swingz n Things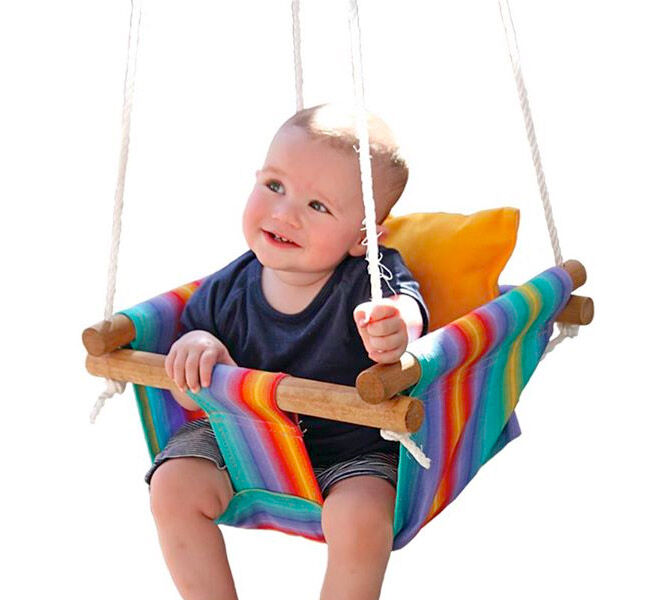 A modern take on the tyre in the tree, the colours of Swingz n Things toddler swings ($135) are simply divine.
2. Playground Swing Seat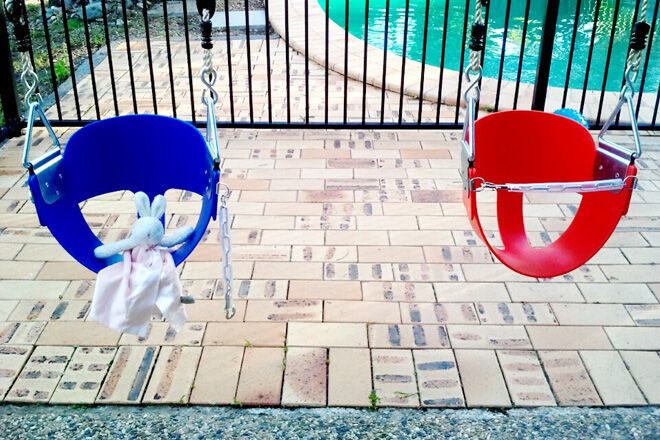 Just the right size for tiny round tushies, at this price you could grab a swing seat ($39.97) in every colour!
3. Bajo Swing with Wings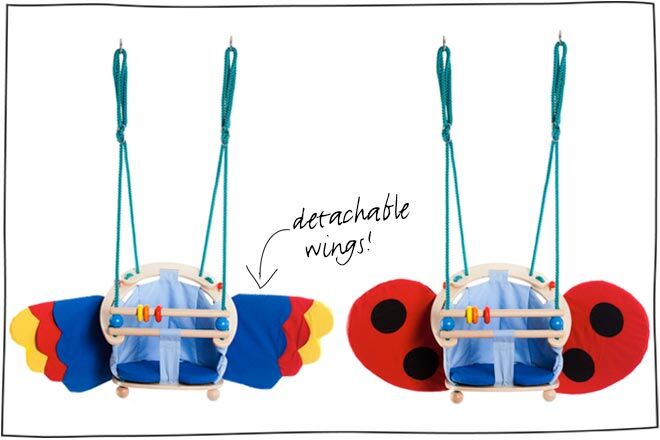 Fly away home!  Your cherub will be flapping in the breeze as a butterfly, fairy, ladybird or hummingbird in a Bajo Swing with Wings ($179.95).
4. 3-in-1 Baby Growing Swing Seat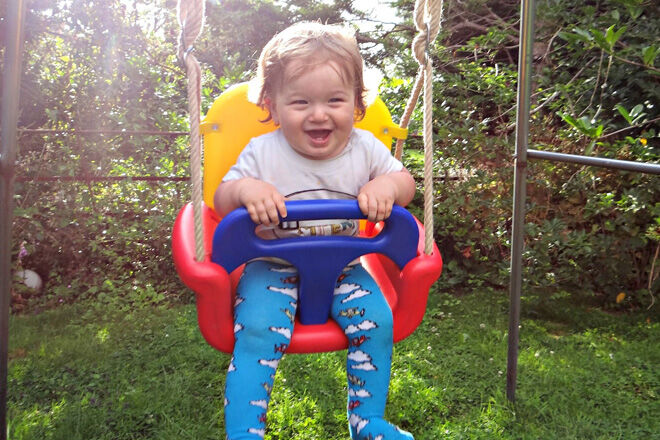 This swing seat ($59.95), will bring miles of smiles and years of use, growing and changing along with your mini mushroom. It starts as a supported baby seat, converts to a toddler seat with backrest and then finally swing seat.
5.  Little Tikes Hide & Seek Climber and Swing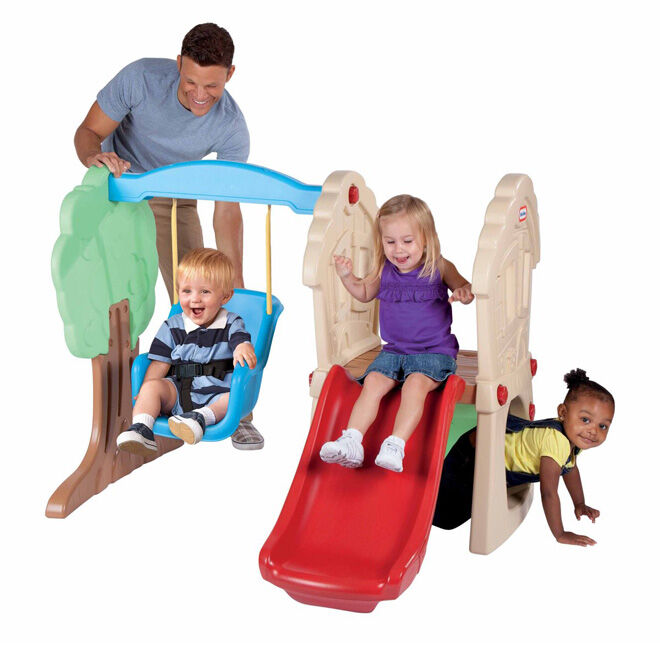 Let them swing, slide, hide and climb ($249) till their hearts are content and they're all worn out (and sound asleep!).
6. Solvej Baby and Toddler Swing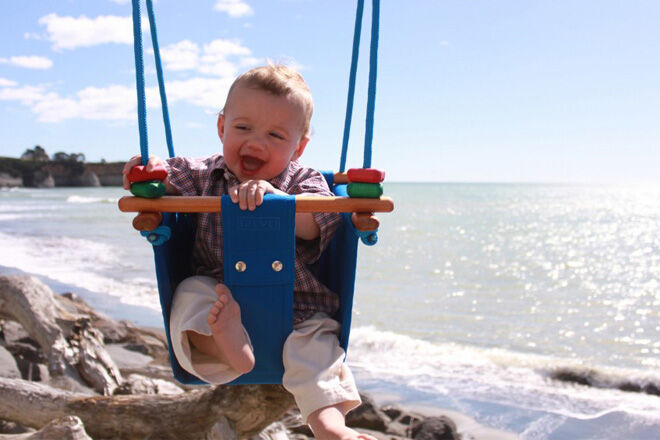 Swing, baby, swing! Get your bubba into the joy of swinging indoors or out in a Solvej swing ($219).
7. Kogee Swing Set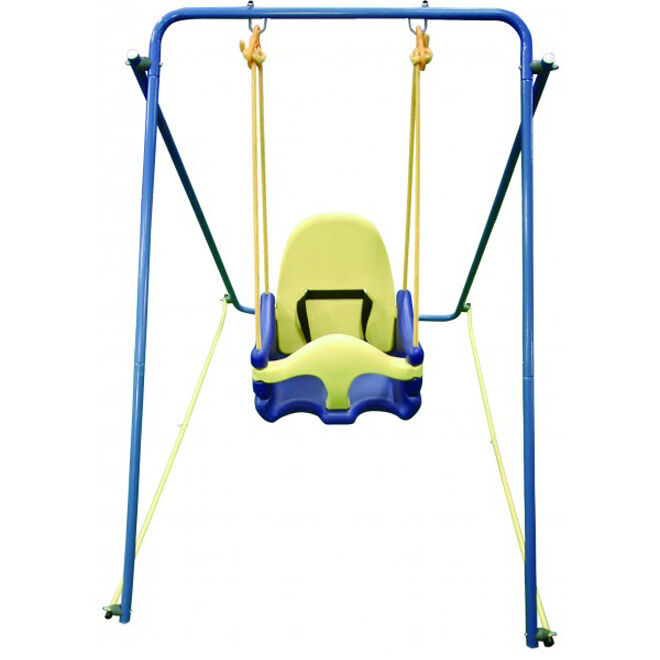 Cart your swing around and keep the mini-mes laughing on the go in a Kogee Swing Unit ($119.99).
8. Handmade Horse Swing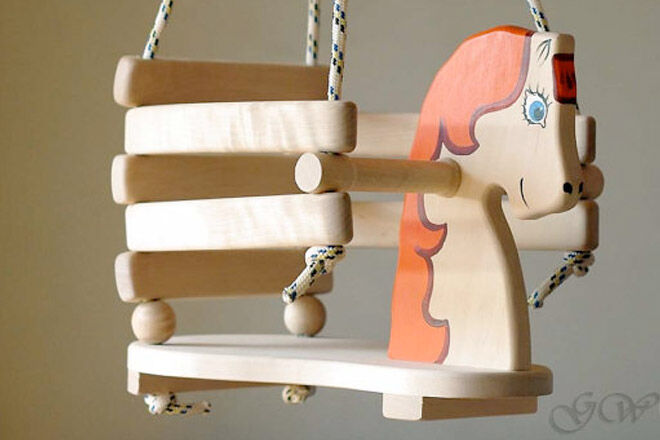 A rocking horse that flies! This wooden horse swing (US$66 + US$69 shipping) is handmade in Lithuania and suits kids who are sitting independently.