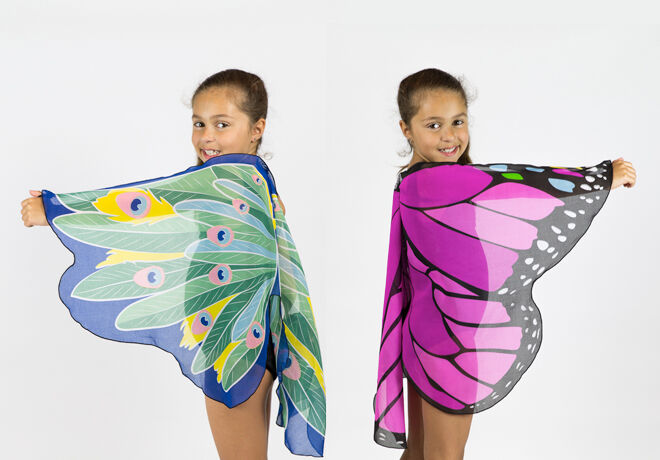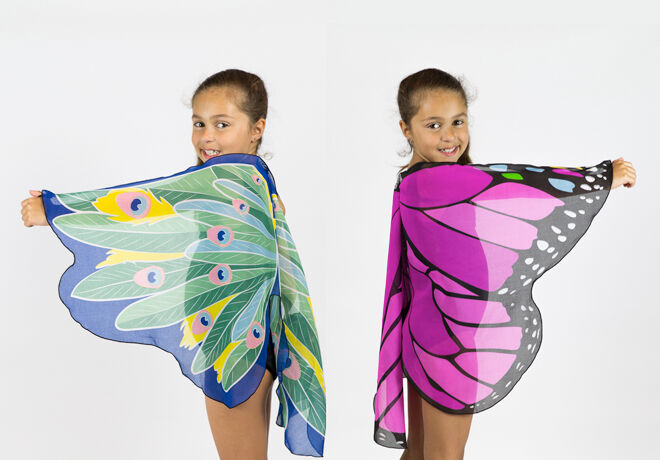 Whether your kid wants to float like a butterfly or breathe fire like a dragon, these adorable dress-up wings ($24) from Red Blossom Boutique will take them to new heights (sorry, I'll try to tone down the flying references. But it's hard to resist, you know?)
Whatever your flight path, they've got you covered: there are peacocks and ladybirds, angels and fairies, bats and more – all ready to flutter and soar through your garden (or the supermarket).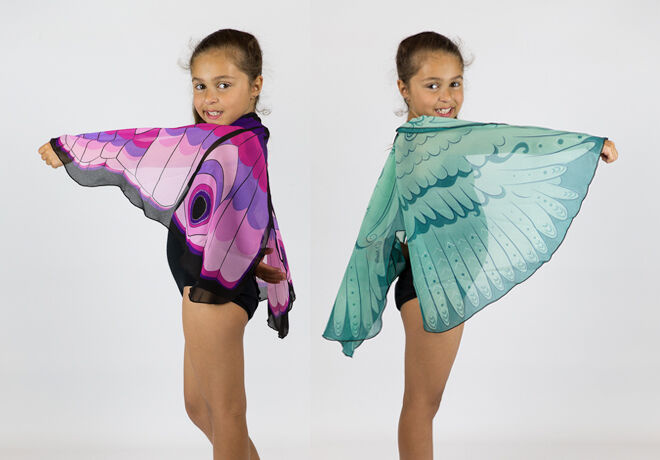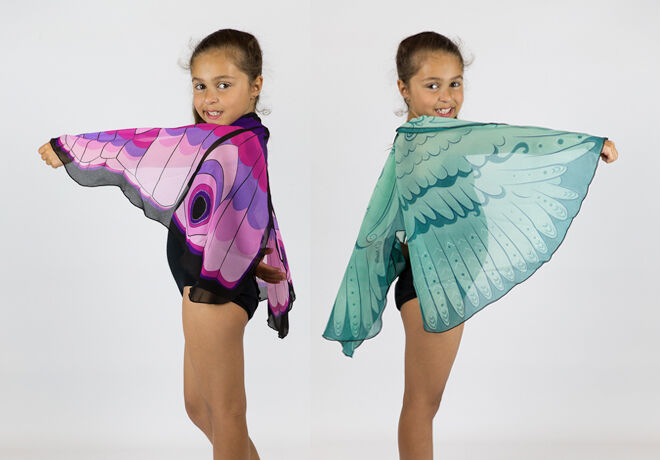 Perhaps if you buy some angel wings (right), they might act like one?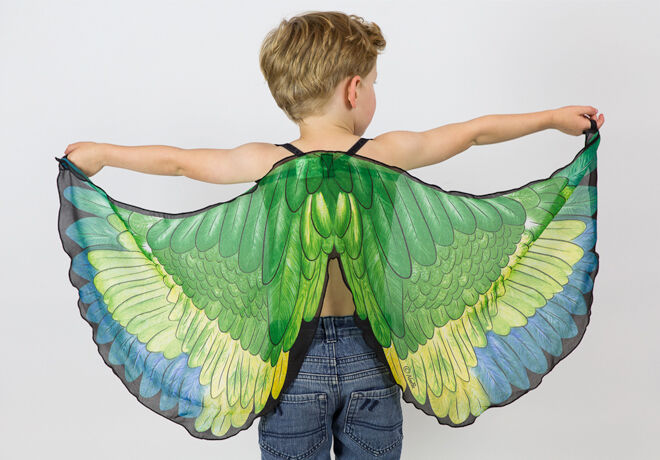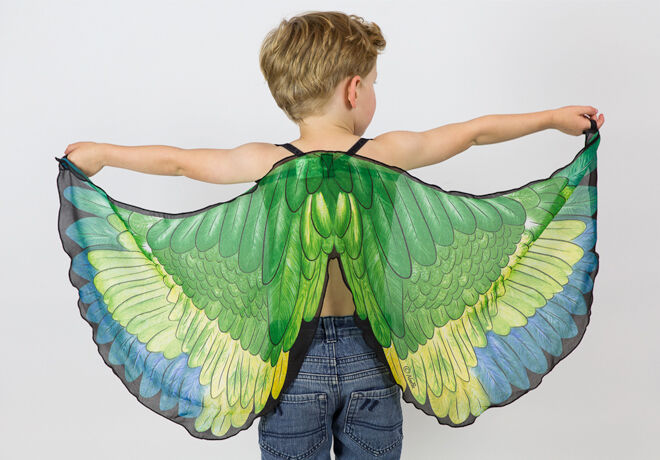 Take a tropical trip and turn your tiny tweeters in to parrots.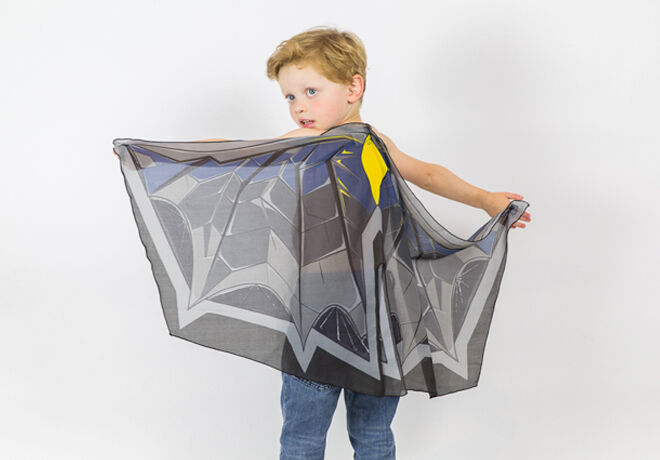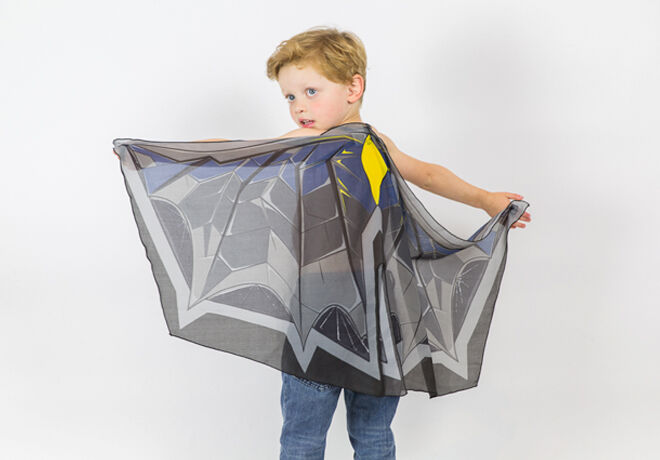 Always be yourself, unless you can be Batman. Then always be Batman.