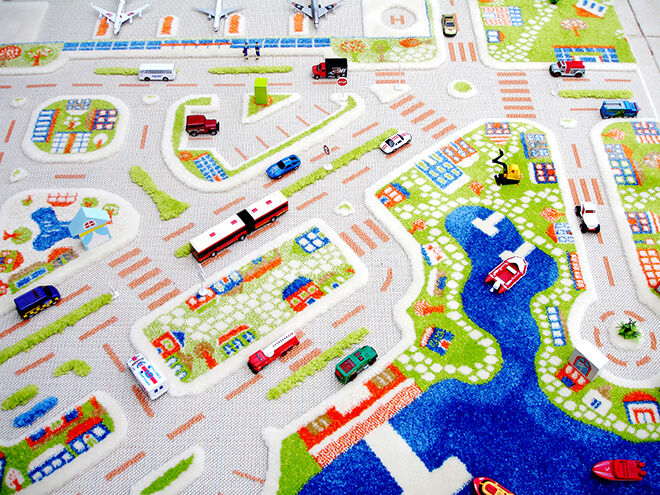 Decor meets playtime meets racetrack meets dollshouse. IVI Play Rugs take a top-down view of the world with incredibly detailed aerial townscapes brought to life by plush 3D pile.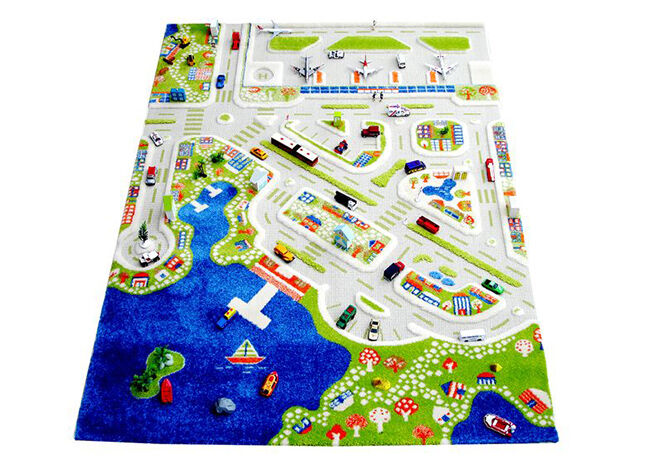 Two new designs have just joined the range: Get your matchbox cars ready to take on the Mini City (from $159.95), with loads of roads to zoom around and a dock, airport and parklands for your figurines to explore.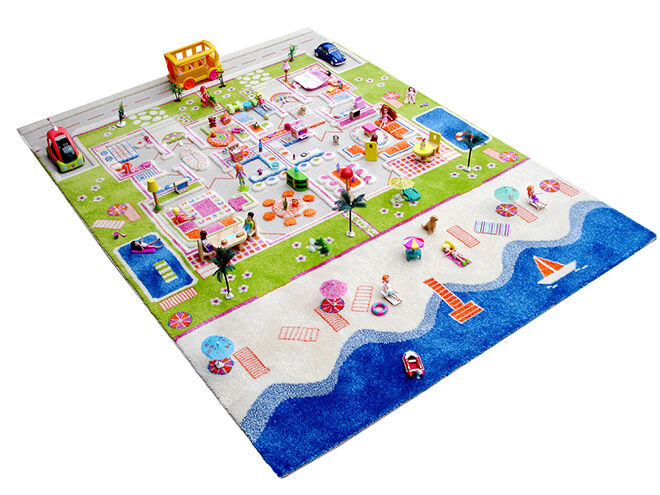 Or take a holiday with the Twin Houses rug (from $159.95): two side-by-side apartments with pools and beach access, with plenty of sand for your dolls to stretch out on. The interior rooms are all laid out ready for tiny inhabiants – just add a few accessories for an instant dolly dream pad.