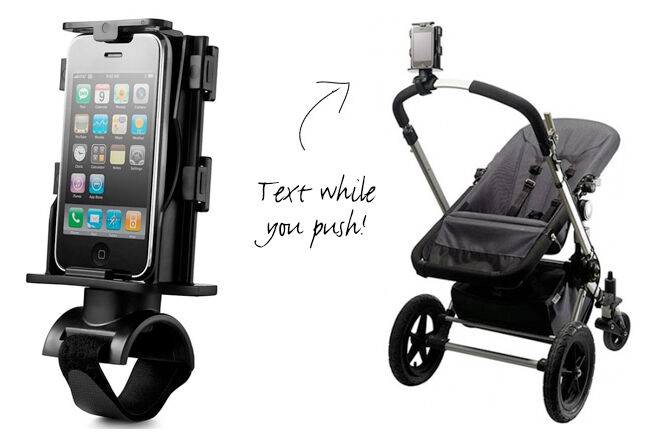 Just like handsfree in the car, if you're a serious pram driver and phoneaholic you'll be needing one of these. Text, read emails, track your walk, it's all at your fingertips with Texthook.
Purchasing prams and strollers should never be taken lightly and is a decision you want to get right. I'm the proud owner of three children and three prams, if I'm crazy enough to go back for a fourth child, there will be a fourth pram. Fortunately, accessorising your pram is far easier and generally cheaper to get right. Pimping your pram can take your pram to a whole new style level whilst being highly functional. Swap your accessories with the changing seasons and your child's changing needs. Putting the 'pimp' in your pram can be just as satisfying as buying new shoes or a handbag (really!)
Texthook suits most mobiles. Check out the list here.