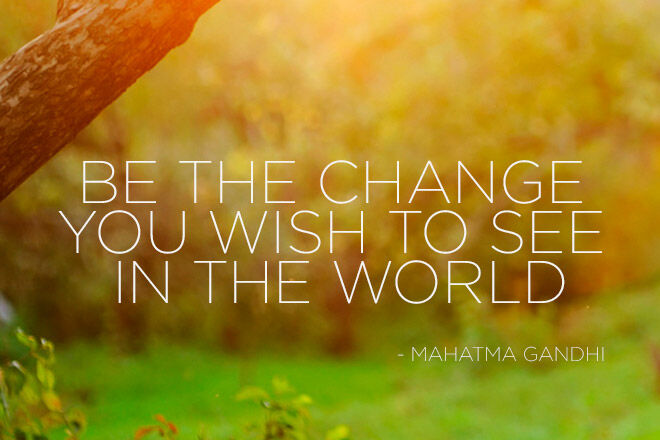 Mid January can leave people feeling a little deflated. It's post-Christmas, post-holidays, back to work and reality … Blue Monday is an initiative encouraging people to cheer each other up with a little act of kindness. We have found 10 amazing acts that are sure to put a little happiness into your day!
1. High five escalator
Improv Everywhere are known for their public displays of randomness, and this is no exception! In this video they try to cheer up commuters by simply standing at the escalator delivering free high fives! What a way to get pumped for your morning …
 2. A touching note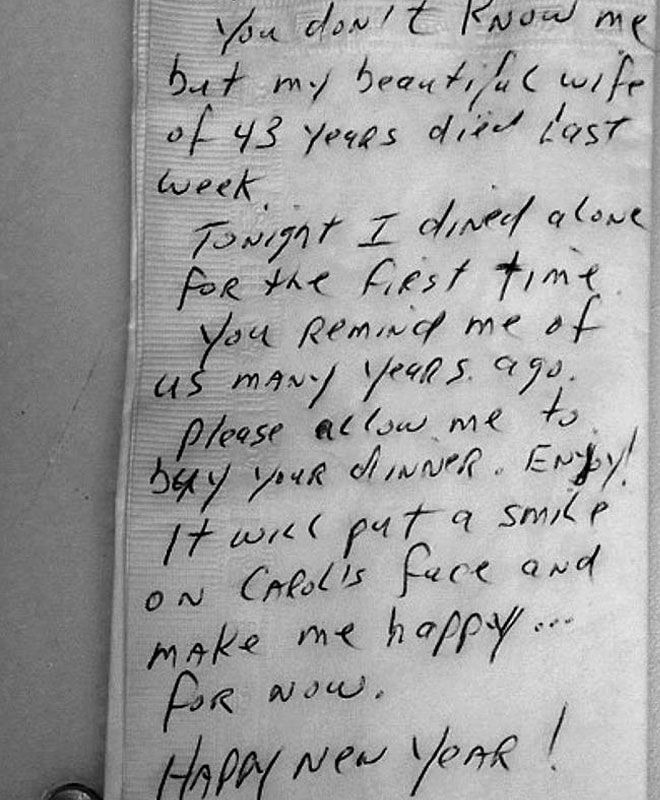 Recently widowed Lee Ballantyne writes a heartfelt note to a nearby couple offering to pay for their meal. The happy couple reminded him of his wife Carol (via News.com.au).
 3. Free rainbows

This is Meg and her "rainbow shop". Except that in this store, rainbows are free. Meg gave out her out her free crafty creations to not only keep her busy, but to cheer up her cherished sister, who had sprained her ankle that weekend. Meg's little enterprise became famous when her dad posted the picture online. (via David McElroy)
4. Fast food pay-it-forward
Give Back Films have released this happy video where they pay the drive thru order for the car behind them. Then something cool happens. People start to pay for the car behind them, and the chain carries on until there is no one left to pay for! Awesome!
5. Disney dreams come true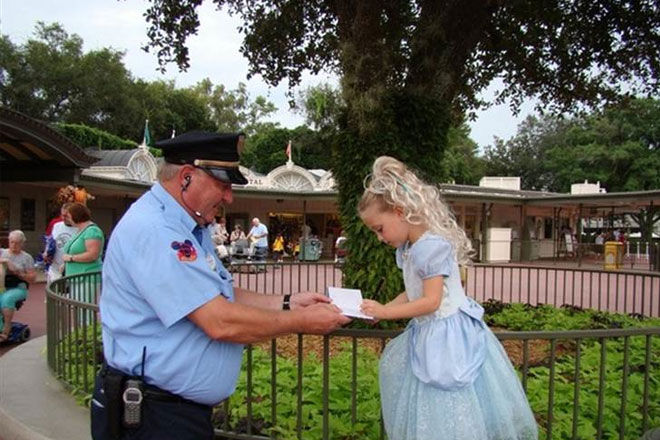 This Walt Disney security guard made dreams come true for one pretty princess. When Freddie Wieczorek's job isn't too busy, he goes around asking for autographs of all the little dressed-up Disney characters to make their day that much more magical (via Today)!
 6. Thirsty koala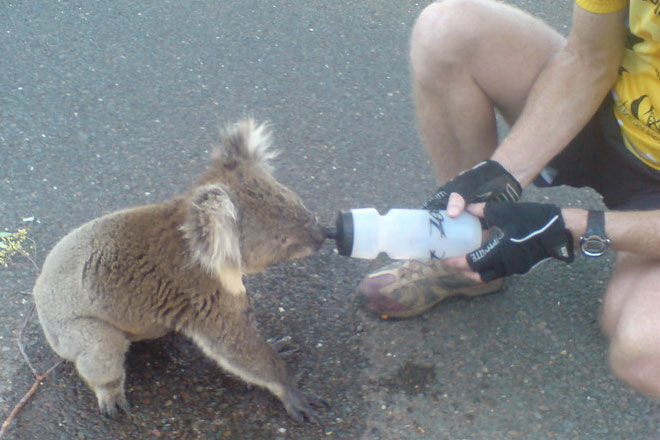 This observant cyclist stopped to help a tired and  thirsty koala suffering in an Australian heatwave. (via abc.net.au)
7. Superhero Batman
Batman Christian Bale becomes a real-life superhero when he calls 8 year old Zach Guillot who is battling leukaemia (via abc news).
8. Help in hand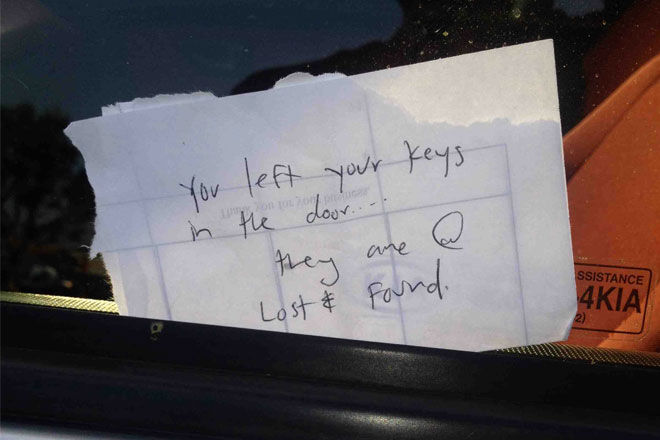 Hopefully the next time you leave your keys in the door there is another nice person out there to help… (via reddit)
9. Opening doors around the world
This video shows Hyatt employees opening doors for people in 10 cities around the world in one hour. Yep, it's an ad for Hyatt … but it still reminds us that a simple gesture of kindness goes a long way.
10. Pizza for Hazel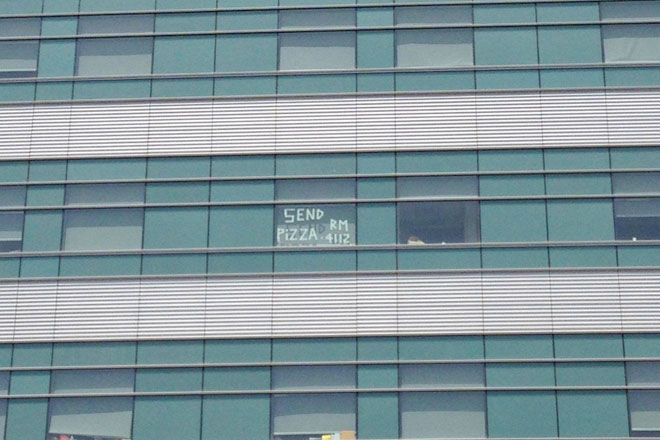 Hazel is a two-year-old enduring a long-term stay in hospital while she battles cancer. Her family like to do silly things with her to help pass the time, like posting this plea for pizza in their window. The picture was then posted to the internet, and their hospital room was inundated with pizzas … so many that the hospital had to issue a statement asking for the deliveries to stop! (via: Reddit)