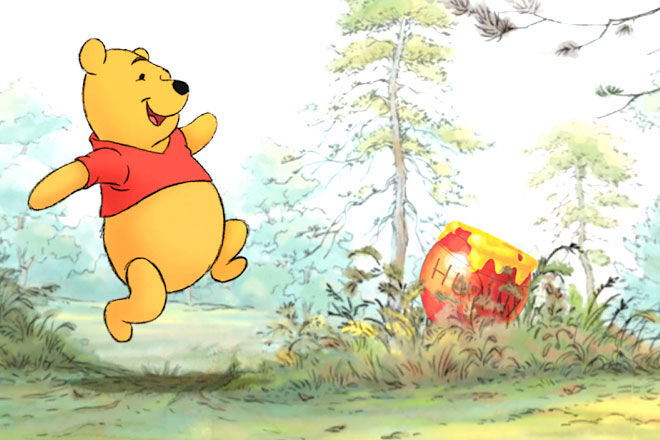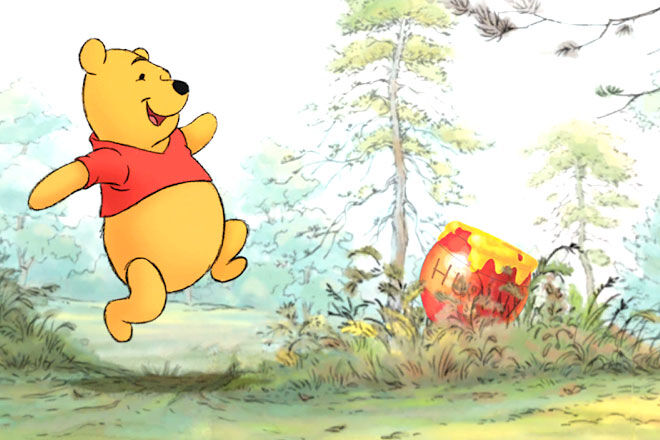 It's Winnie the Pooh Day! (Yep, that's a thing). Actually, it's the birthday of Pooh's creator A.A. Milne, whose work has fuelled the imaginations of generations of kids. Here are nine ways to celebrate with this beloved character on his special day.
1. Winnie the Pooh wisdom
Winnie the Pooh is responsible for some of the most heart-melting sayings and quotes we've ever read. We could all do well to take a leaf out of his (sticky, honey-smeared) book. Here are a few of our favourites:
"If you live to be 100, I hope I live to be 100 minus 1 day, so I never have to live without you."
"If the person you are talking to doesn't appear to be listening, be patient. It may simply be that he has a small piece of fluff in his ear."
"Sometimes," said Pooh, "the smallest things take up the most room in your heart."

"If ever there is tomorrow when we're not together… there is something you must always remember. You are braver than you believe, stronger than you seem, and smarter than you think. But the most important thing is, even if we're apart… I'll always be with you."
2. Honey vanilla cupcakes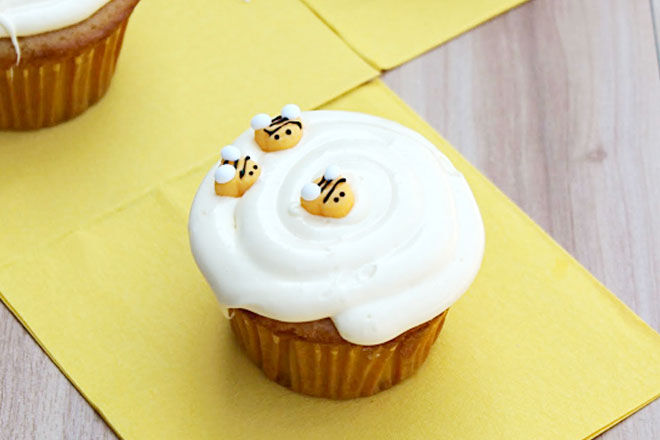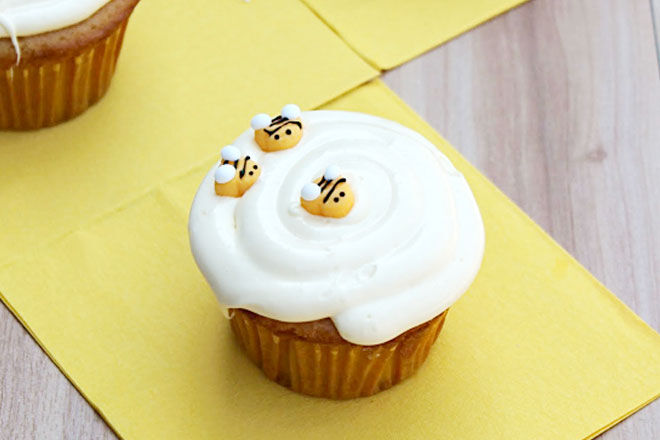 Just a small smackerel of honey please? Feed your little honeypots these delicious vanilla honey cupcakes. Get the recipe over at What's cooking, love?
3. DIY "Hunny" pot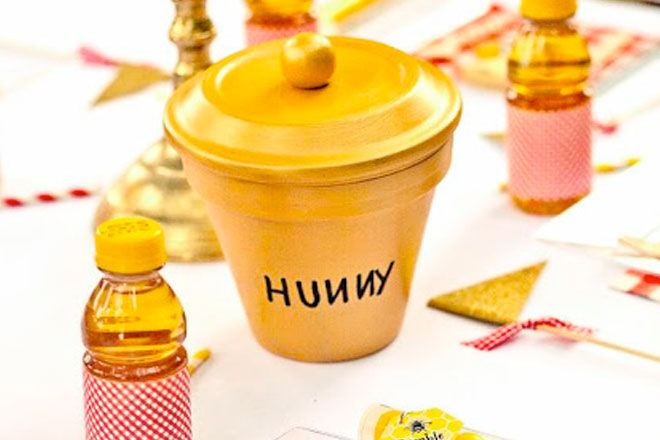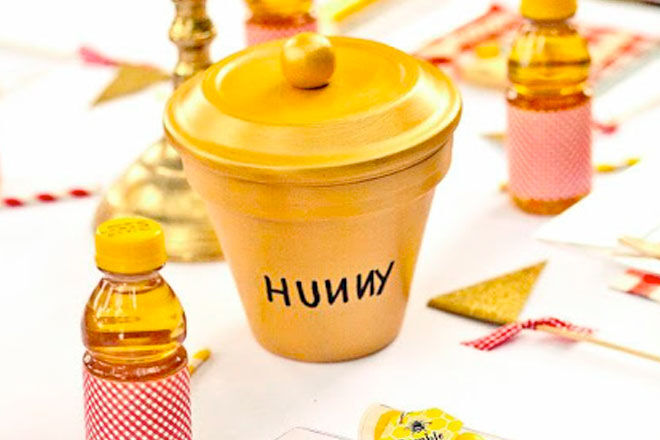 Winnie the Pooh kept all his important honey in his Hunny pot. Check out Greyson Design for step by step instructions on making an adorable replica for your little fans important "things".
4. Storybook blocks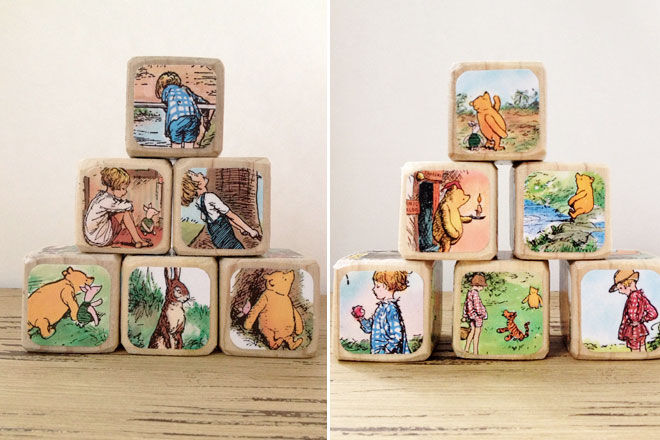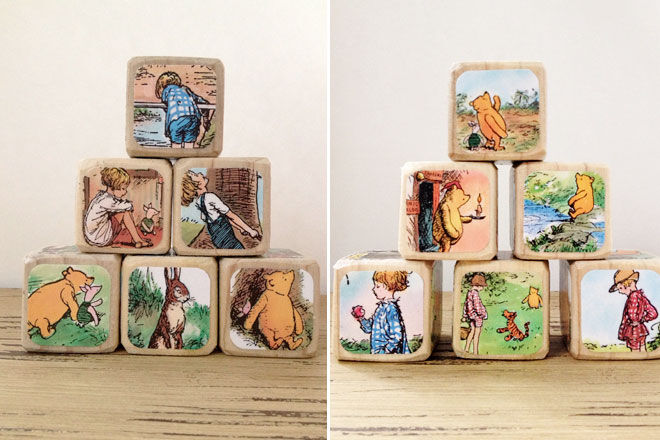 Lovingly handmade, these Storybook Blocks (US$26) feature Winnie the Pooh tales to delight your child. Each set is individually made and would add a perfect little touch for a nursery. Shipping to Australia available.
5. Honey dipped nails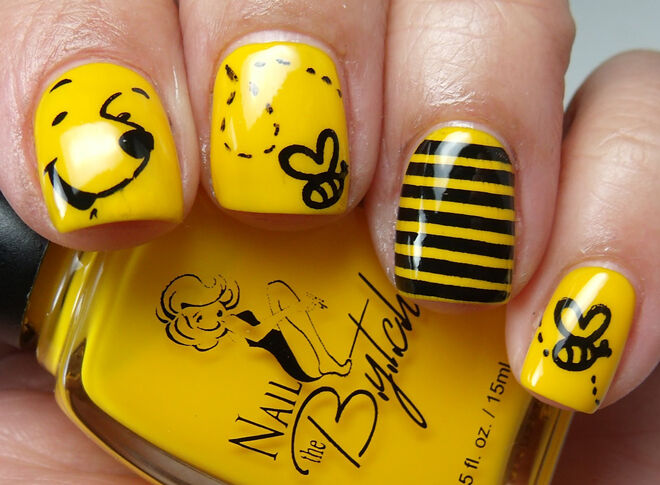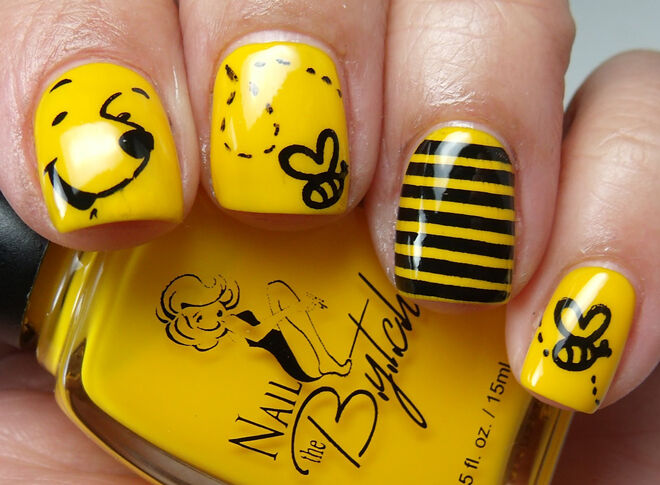 Grown-ups can join in Winnie the Pooh Day celebrations by showing their colours through some honey-licious nail art. Pick a bright yellow hue and get creative with a black nail pen like Colores de Carol did. We think the black stripes are an easy but bold look to pull off!
6. Honey for your friends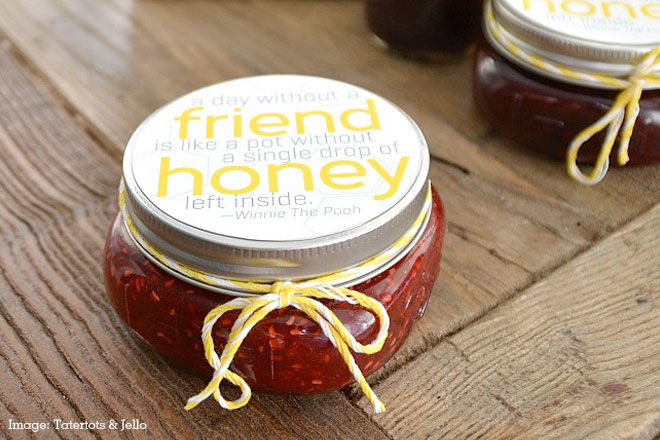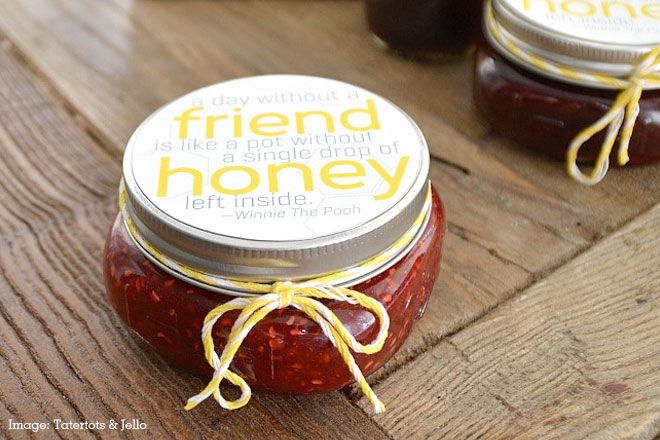 What made Winnie the Pooh so great was all his friends. Whether your friends like to bounce like Tigger or are down on their luck like Eeyore, some raspberry honey will hit the spot nicely. Tatertots & Jello has the recipe and a printable jar topper to add some Winnie the Pooh wisdom.
7. The original book collection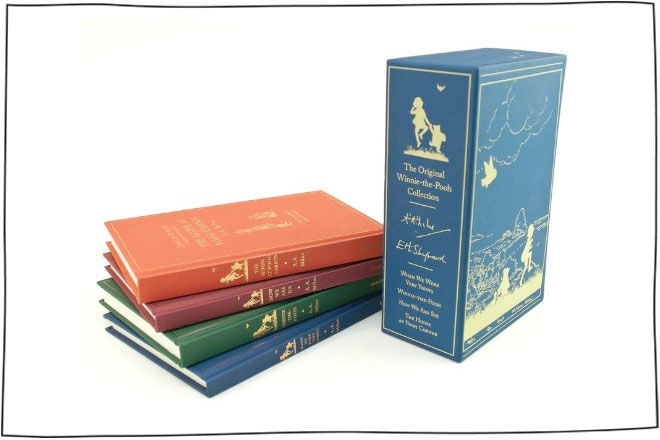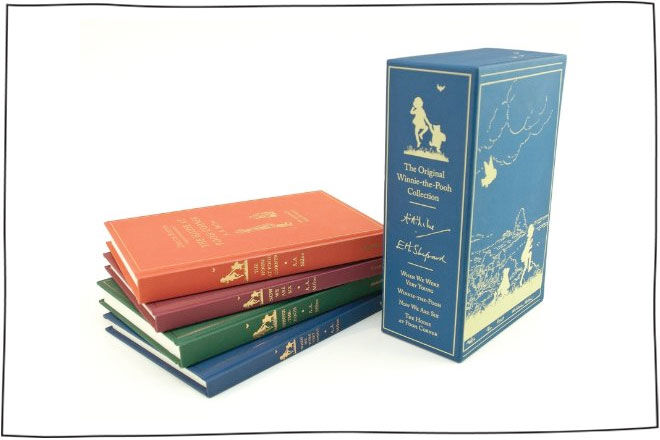 For the true fan you can't go past the original collection of Winnie the Pooh stories, including Winnie-the-Pooh, The House At Pooh Corner and Now We Are Six.
8. Wall art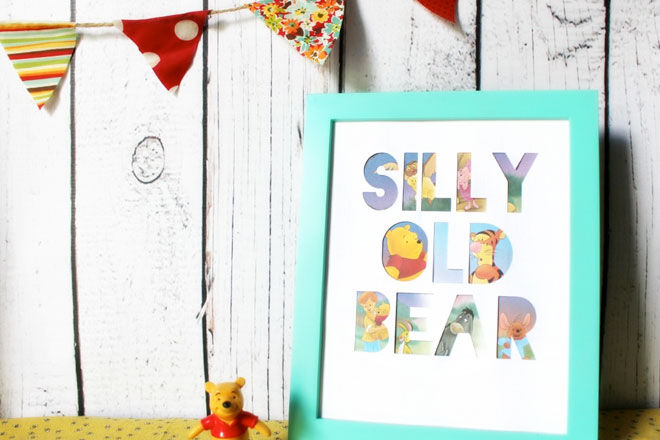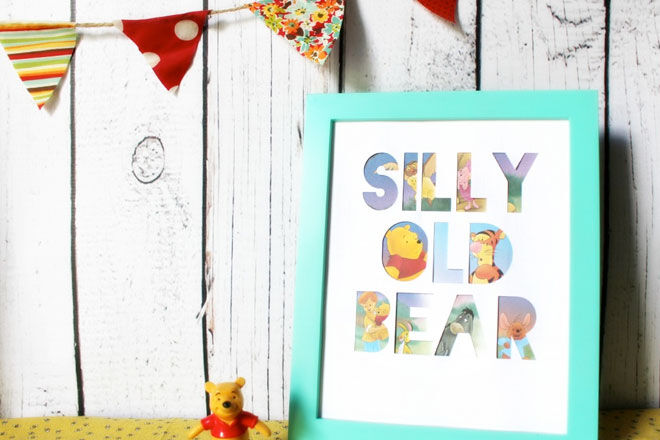 Get a bit more Winnie the Pooh into your life some wall art. Just a template and a page from a Winnie the Pooh book and you can have your own unique wall art. Get the how-to from A girl and a glue gun. Or you can download a printable quote (for free – yay!) from Modern Parents Messy Kids.
9. Nursery mural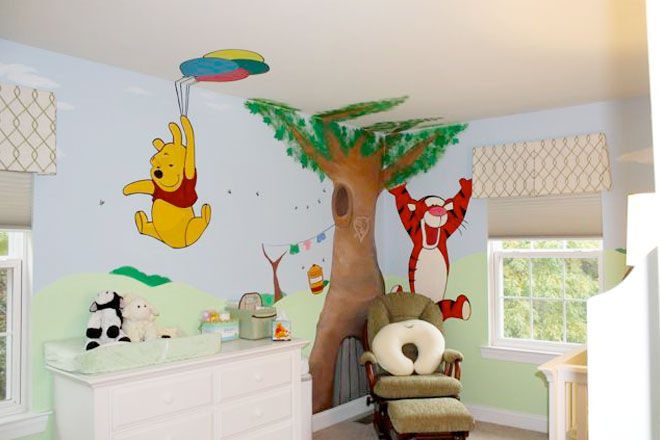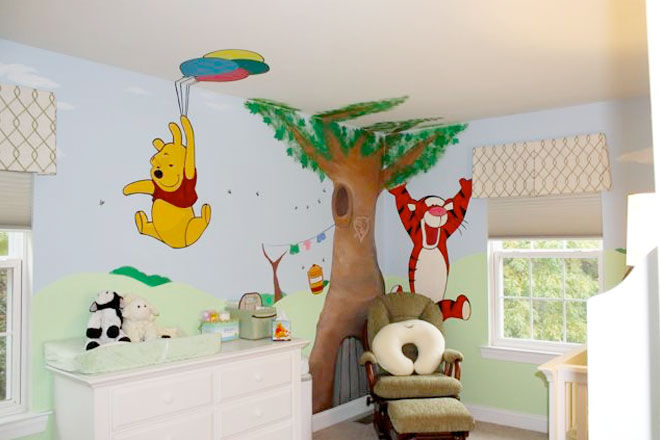 Roll up your sleeves this weekend, grab some paintbrushes and turn your kids' room in to the Hundred Acre Wood. OK, maybe this is a slightly ambitious undertaking. But if you're artistically inclined and happen to be looking for inspiration, this nursery mural found at Project Nursery could be just the ticket.
10. Winnie the Pooh Puzzlebook App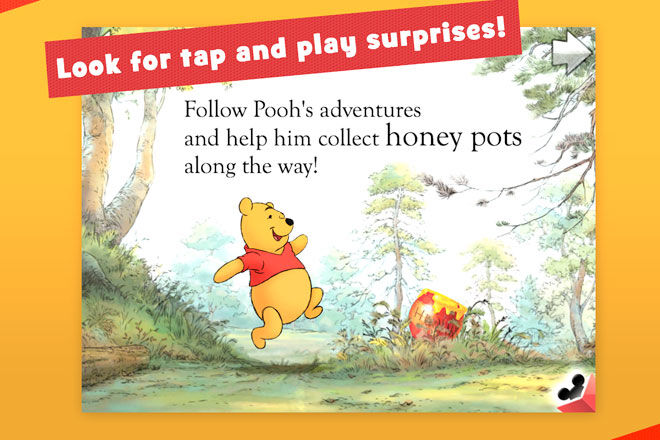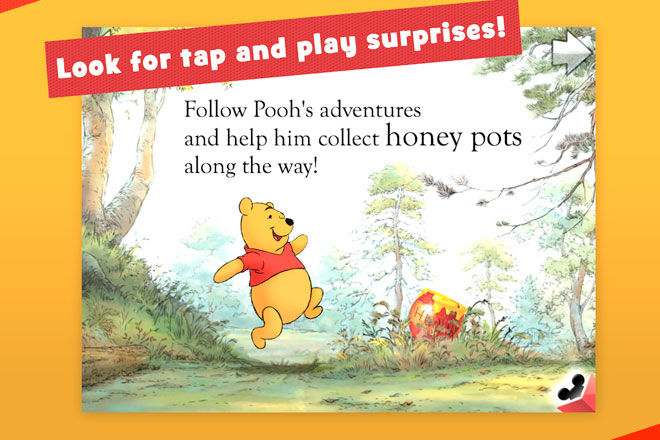 I wonder if A. A. Milne ever imagined his creations would end up on a tiny handheld computer? The Winnie the Pooh Puzzlebook App is available on the App Store and Google Play.
11. Eeyore Nappy Cover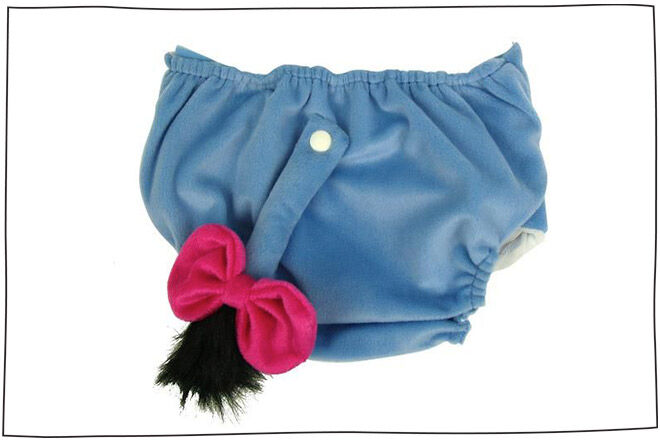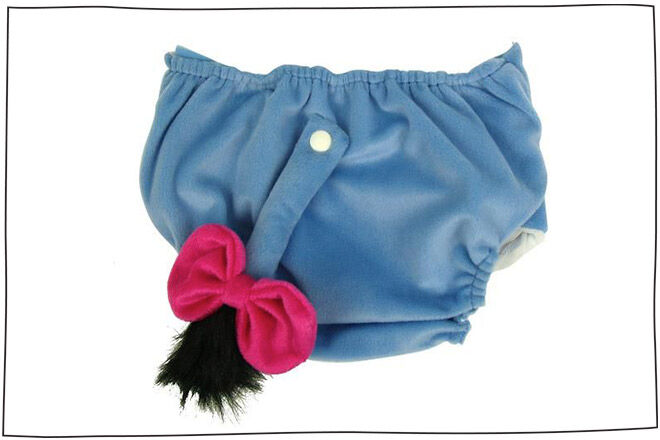 And finally, we've got your baby's bottoms covered for Winnie the Pooh Day celebrations too! Let your wee one can be part of the Pooh gang in these adorable Eeyore nappy covers. Pin the tail on the moving donkey anyone?