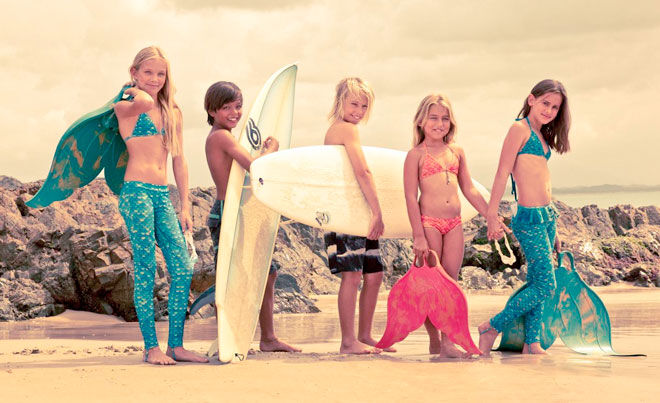 Make the most of the sun, sand and surf with our roundup of the coolest toys to hit the pool or beach this summer!
1. Willysphere sand sculpting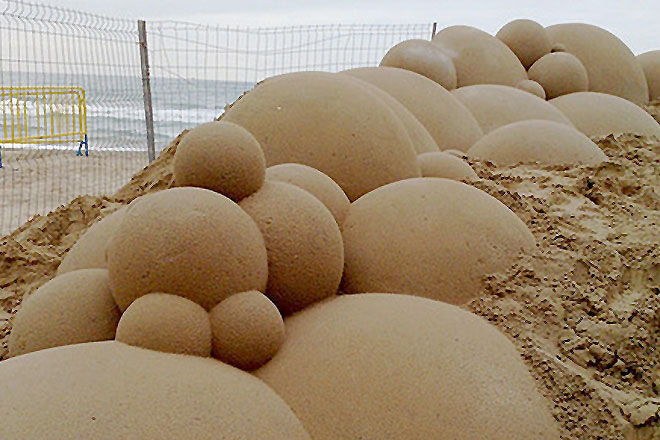 Create awesome 3D sculptures with the Willsphere sand sculpting tool ($19.95).
2. Quut beach toys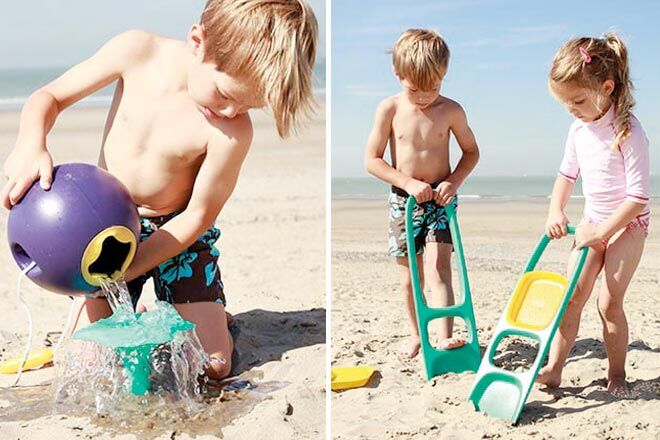 Quut Beach Toys (from $11.95) offer a totally new take on the 'ole bucket and spade.
3. Bilibo Free Play Toy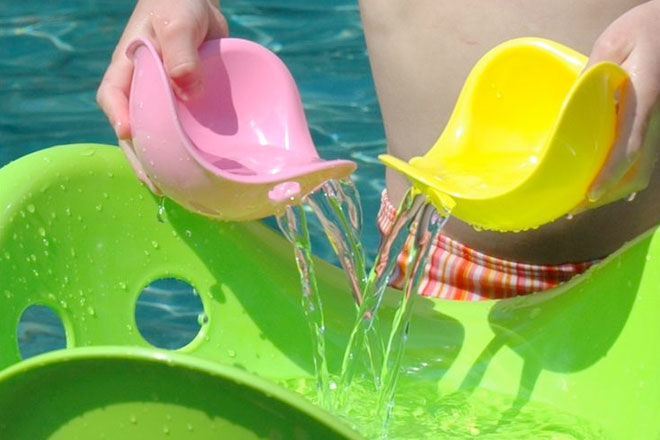 Bilibo free play toys (from $24.95) have no rules – use them as water scoops, sand diggers, pretend boats or even a beach chair!
4. Tiger Tribe Swirlies
Soft and safe, Tiger Tribe Swirlies ($14.95) are easy to throw and catch.
5. Giant Donut Pool Float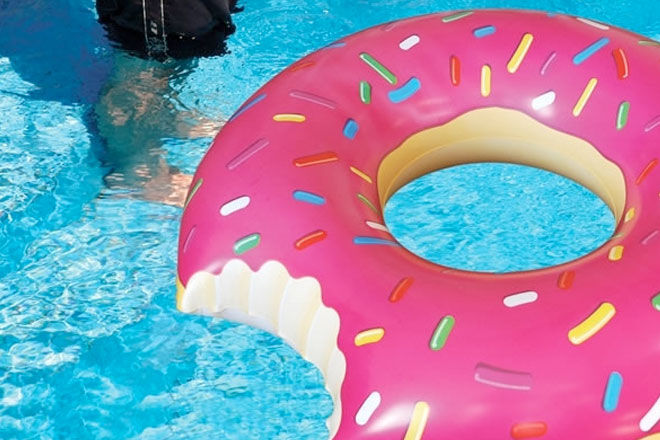 How will your life ever be complete without a giant donut pool float? ($35)
6. Haba Waterpark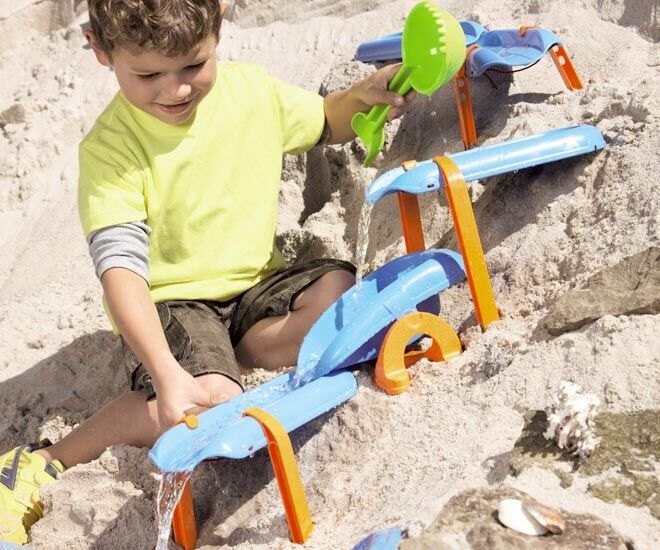 Create flowing rivers with the Haba Water Park ($59.95)
7. Junior Quoits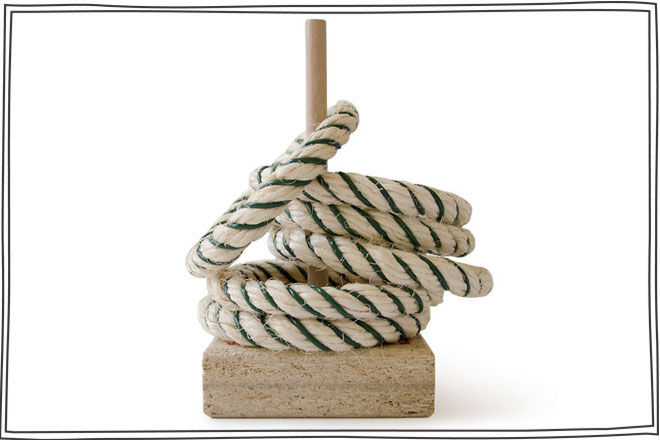 An oldie but a goody! Give hand-eye co-ordination a workout with Junior Quoits ($54.95).
8. Green Toys Recycled Beach Set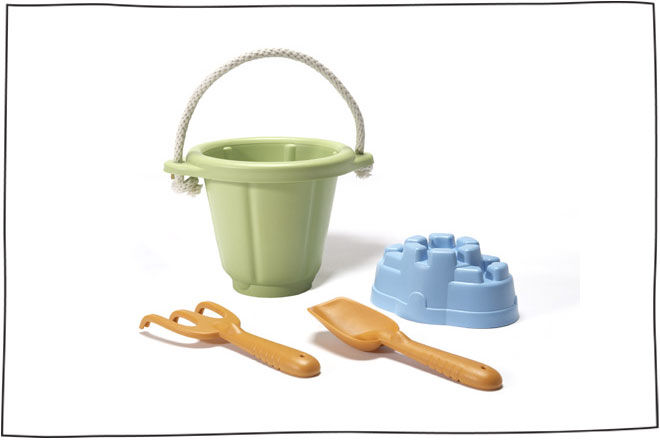 This eco-friendly Green Toys beach play set ($36.95) is made from recycled milk containers.
9. Skimboards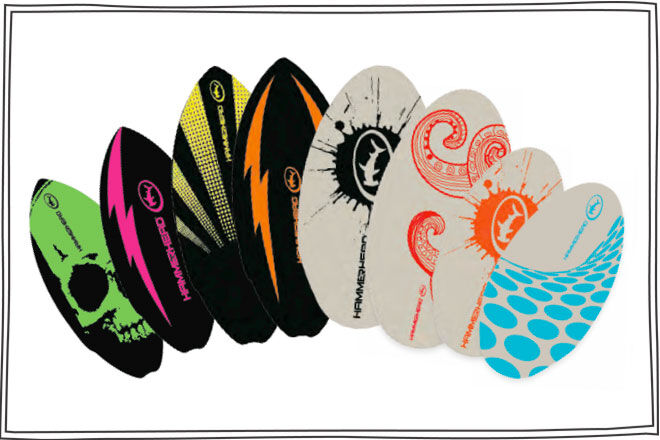 Forget surf boards or boogie boards – glide across the water with a Hammerhead skimboard.
10. Watermelon slice lounger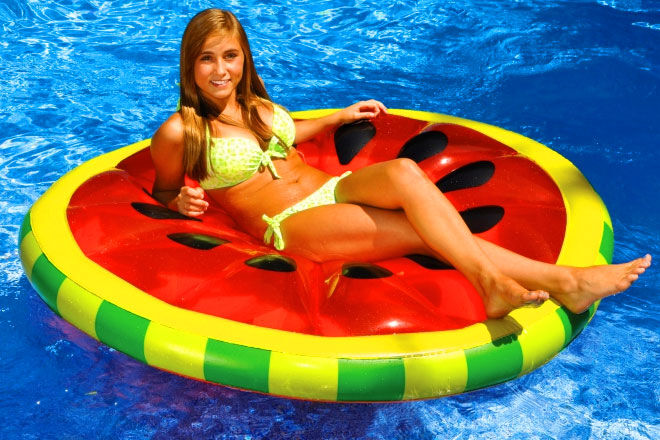 Turn your pool in to a fruit cocktail with this fun Watermelon Slice Lounger ($47.95)
11. Zoe B biodegradable beach toys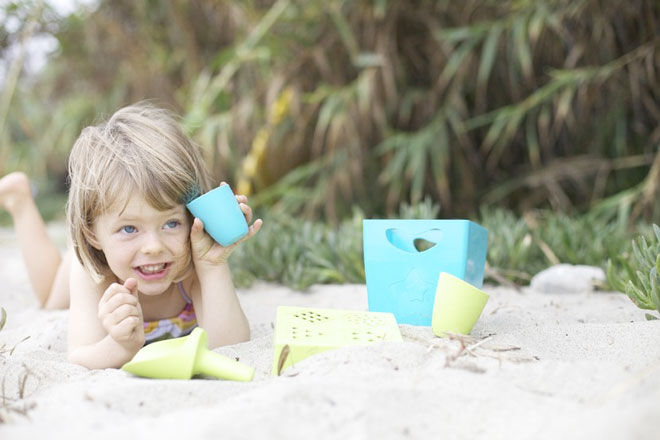 Appease your guilt about adding to the plastic scourge with Zoe B biodegradable beach toys ($29.95). They'll break down in 2-3 years (as opposed to 500 years for ordinary plastic).
12. Haba Brick Layer set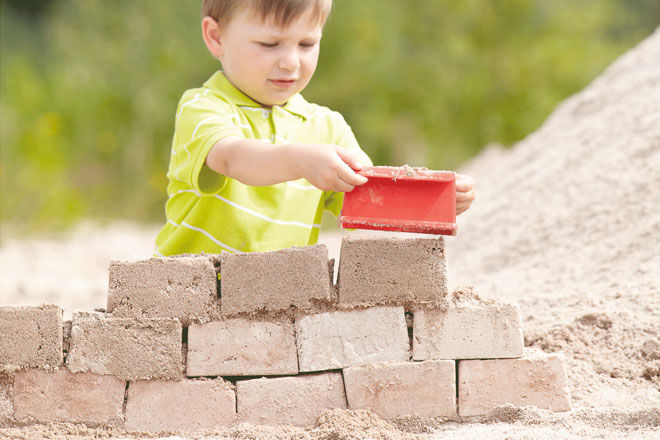 Budding brickies can perfect their craft with the Haba Brick Layer set ($12.95) featuring a sand mould and trowel for building life-sized sand castles.
13. Sub Jumpa underwater pogo stick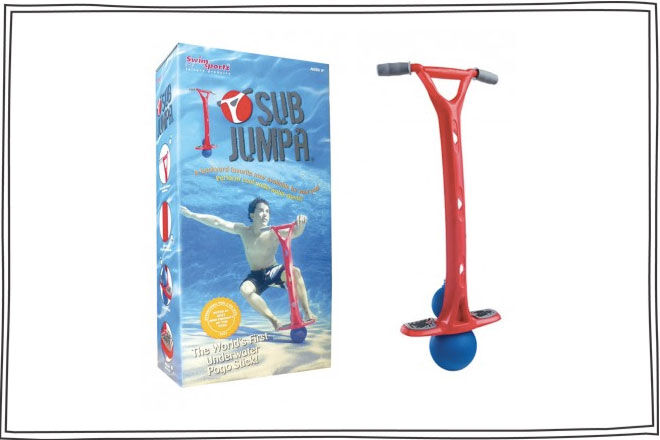 Well, here's something you don't see every day. An underwater pogo stick. You're welcome.
14. Scrunch bucket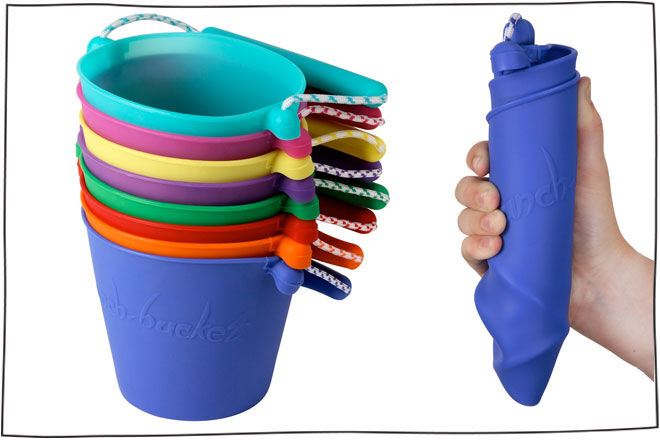 Pack it in your suitcase and squeeze it in to your beach bag. The Scrunch Bucket ($17.95) allows for impromptu beach play, anytime.
15. Wahu Beach cricket set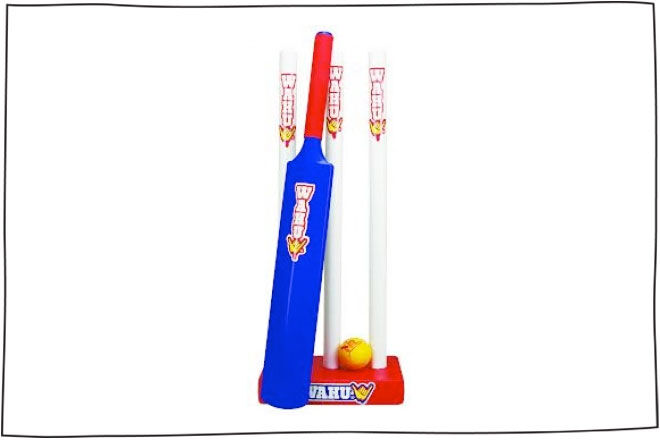 An Aussie institution, summer isn't complete without a hit of beach cricket ($39.85).
16. Aqua Hockey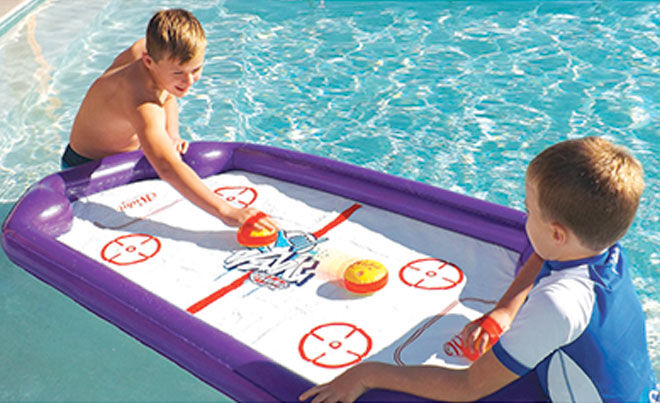 Aqua Hockey ($49.99) will add a competitive edge to your next pool party.
17. Merfin mermaid tails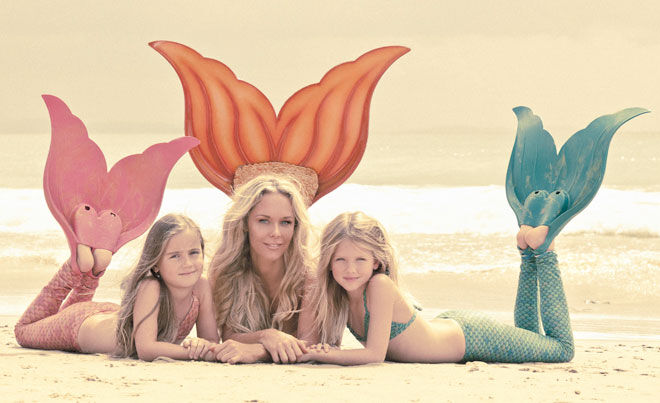 Turn your little fish in to real life mermaids with Mahina Mermaid Merfins ($99), perfect for swimming and snorkelling.
18. Water roller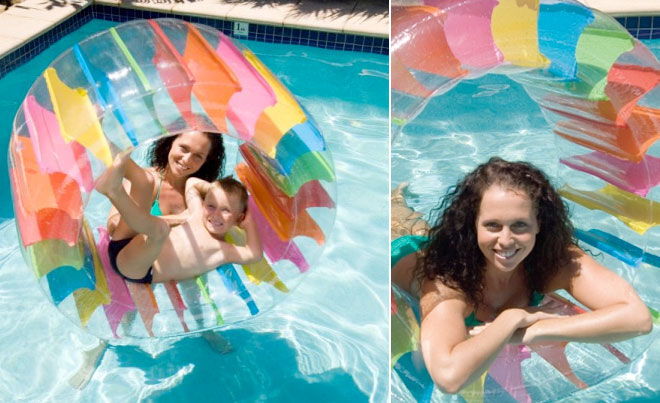 You spin me right round, baby. Water Roller ($19.98).
19. Inflatable Mini Cooper Convertible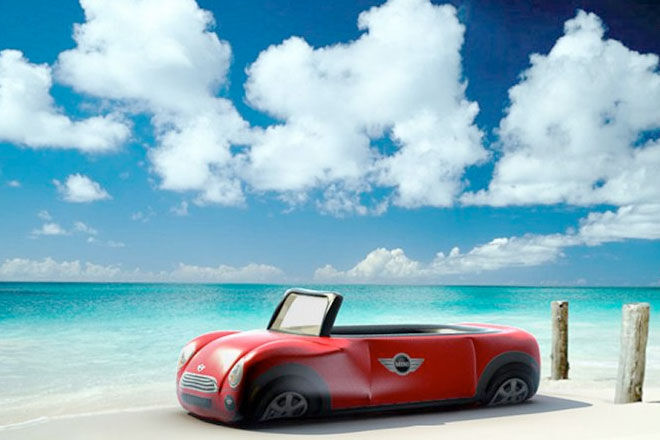 OK, don't get too excited. While the idea of floating around the beach or pool in your very own life-size Mini Cooper  is appealing, sadly this is just an ad agency mockup!