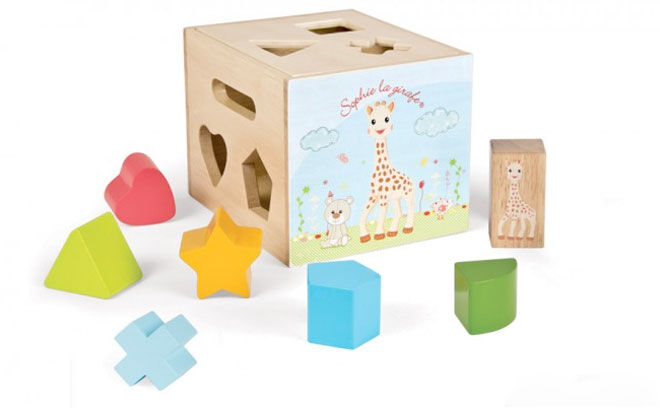 When I see something has been made in France, I automatically think luxury. There is a reason for this. The French make quality products, full stop. Some generalisations are indisputable. That's why when I heard the two leading French toy companies had collaborated on a new range of toys I squealed just a little bit. Janod wooden toys for Vulli (from $14) were worth the squeal.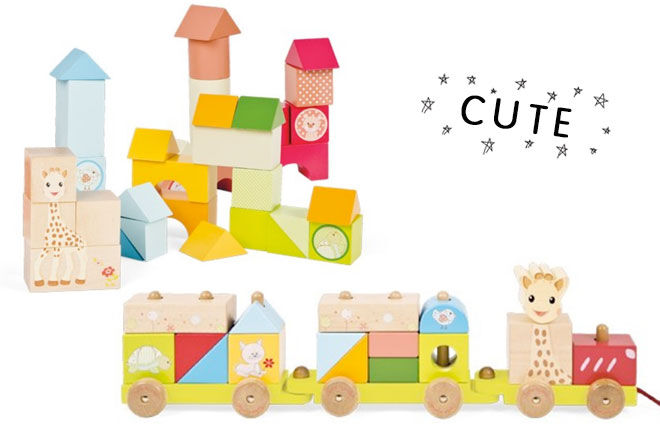 Incorporating images of Vulli's trademark Sophie the Giraffe, Janod has developed a set of beautiful well crafted educational baby toys. From brightly coloured blocks ($42) to a sweet pull along train ($53), these adorable toys would make welcome additions to any Sophie collection.
There are also stacking pyramids ($29), looping bead frames ($20), puzzles ($14) and a cute walker wagon ($89). Promising to arrive in exquisite packaging, any of these beauties would make a coveted gift.